If you've spent any time online recently, you've probably noticed that custom matchbooks are hot right now. They're no longer just for your neighborhood dive bar, but are wedding favors, birthday party keepsakes, and apartment accessories! Read on to see how we're using them.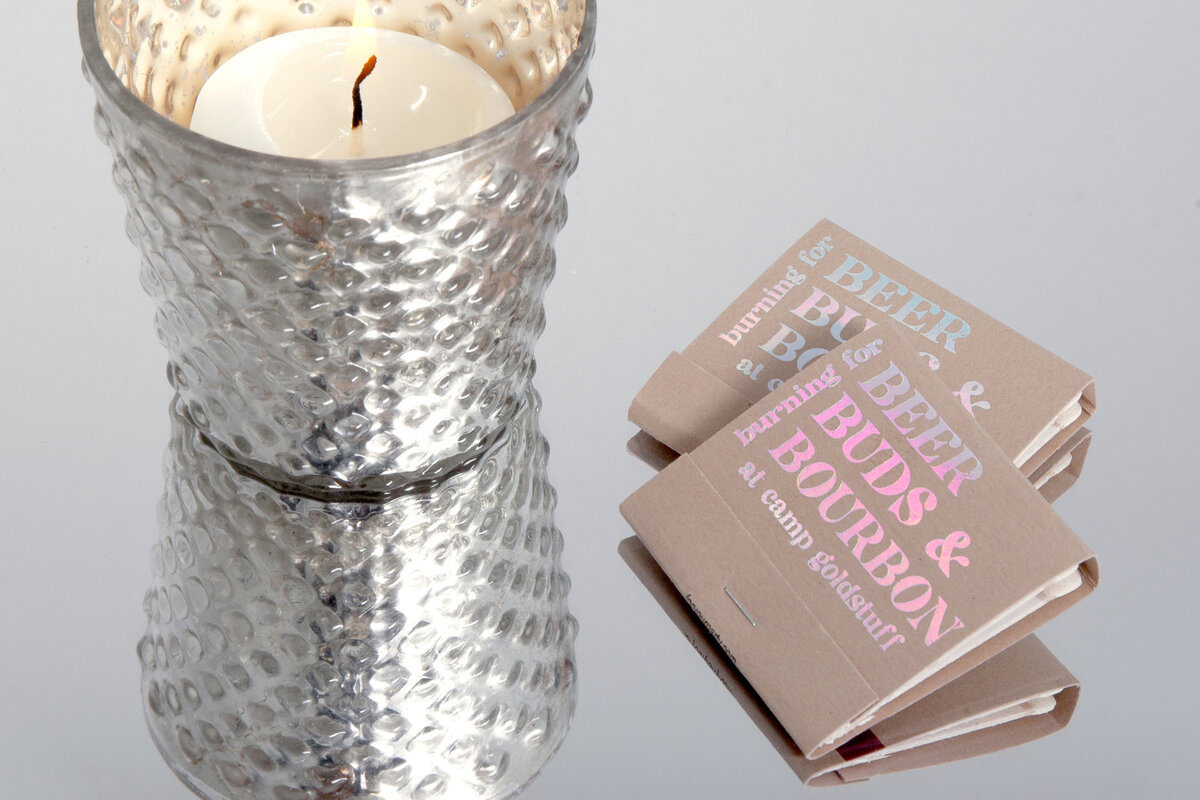 The Origin Story
Branded matchbooks have been around since at least 1903! They've always been a staple of bars and restaurants, but they have also been given out by everyone from insurance agents to banks as a kind of useful business card. Naturally, as a party and events company, we had to offer them, starting with simple designs for businesses and bars. This is still a popular option, and we think they're a classic way to make an impression on your customers.
We Do!
Of course, custom matchbooks really shine as wedding favors! Custom matchbooks are a great memento for your guests, and the perfect small canvas for your wedding theme, no matter what it may be. We've lost count of the number of times people order custom matchbooks for their wedding, and then reorder after the wedding because they were such a hit!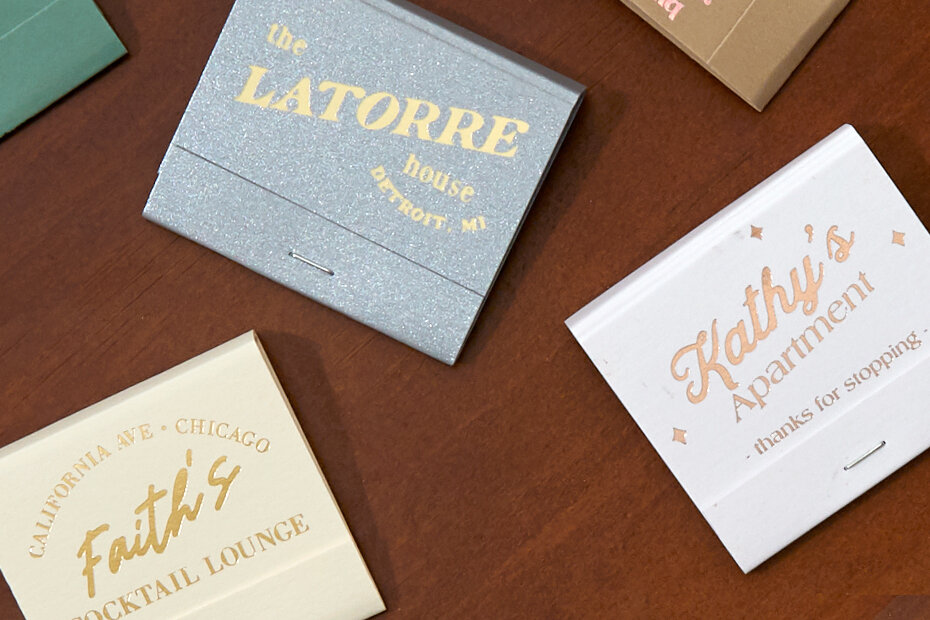 Home Entertaining… 
With entertaining at home trending, custom matchbooks have taken on a life of their own as the hottest home accessory in town. Stop us if you've seen this on TikTok already, but there's nothing more popular than a bowl of custom matchbooks in your apartment as a throwback homage to all those cozy dive bars and restaurants. It's a decor item, a statement of your design sensibilities, and a memento for your guests all in one. 
…Or Anything Else
One thing we love about custom matchbooks is their versatility! While home entertaining and weddings are in right now, we also love them for baby showers, birthdays, and anything else you can think of. The important thing is that you get creative—you can do a lot with a 2 inch matchbook cover! We can't wait to see what you make, and tag us @foryourparty with your flammable works of art.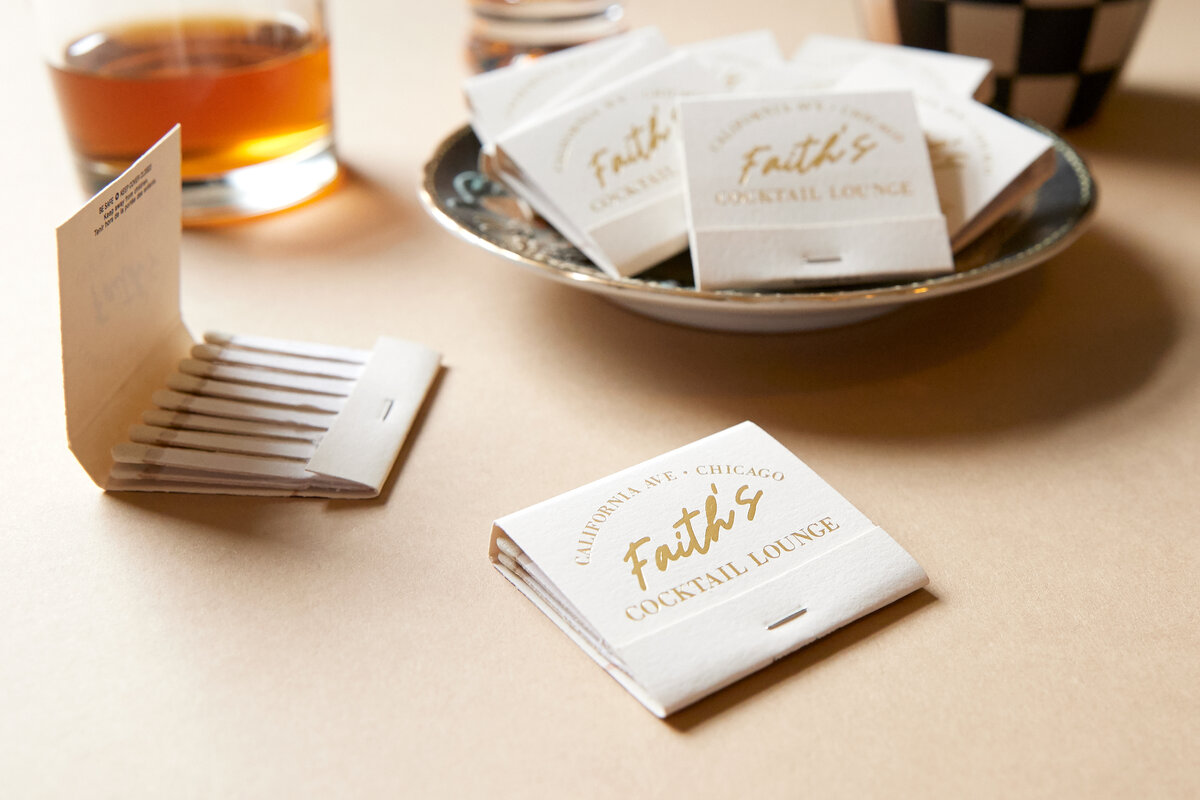 Image