A retro inspired wedding can be a fun and unique way to add some personality and style to your special day. Whether you're drawn to the glamor of the 1920s, the rock 'n' roll energy of the 1950s, or the flower power of the 1970s, there are many ways to bring a vintage vibe to your wedding celebration.
Read on for seven tips on how to incorporate retro influences into your wedding.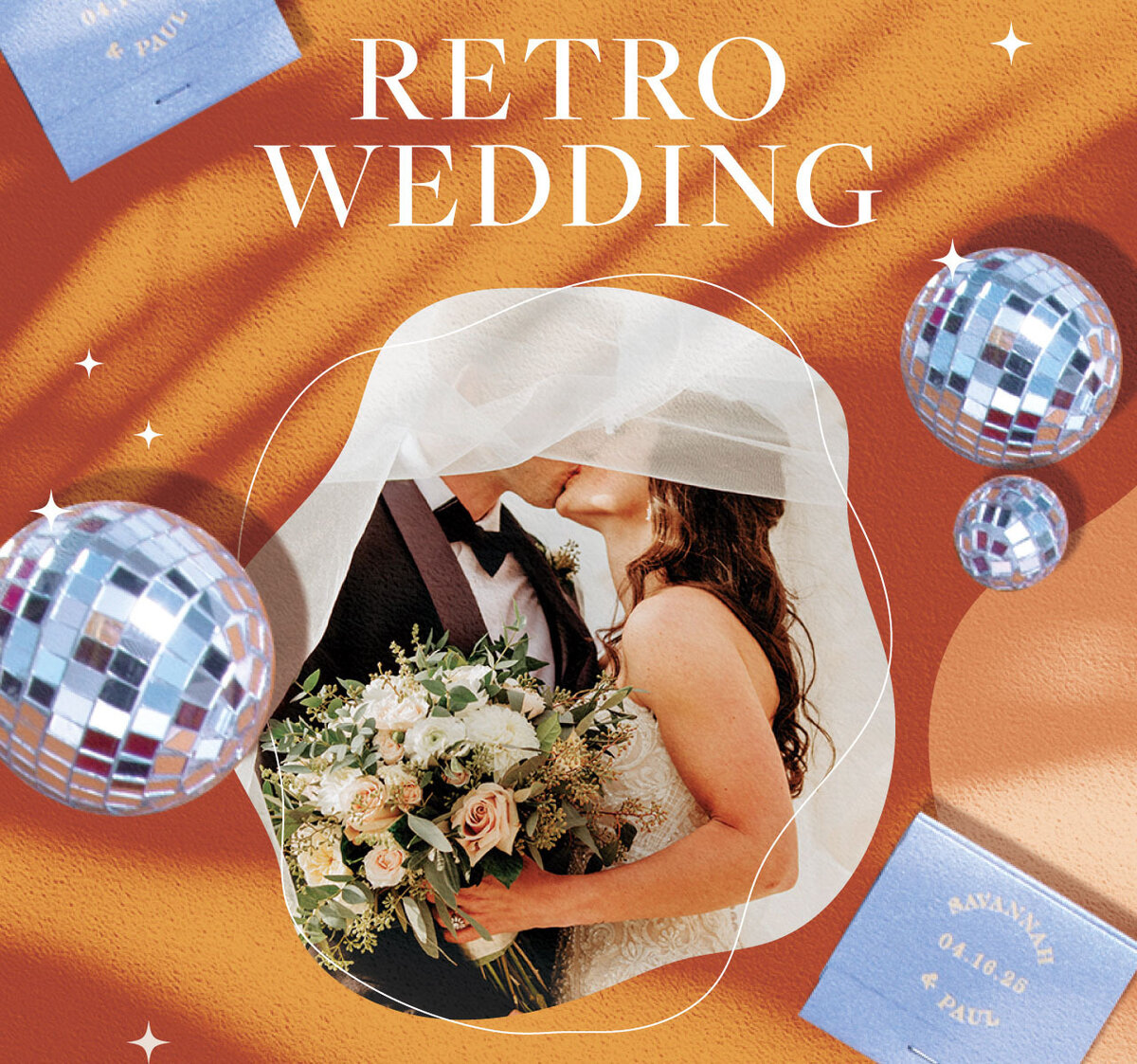 Choose a retro inspired venue
The venue is an essential aspect of any wedding. By selecting a location that reflects your chosen era, you can set the tone for your celebration. For example, an Art Deco hotel or ballroom can create a glamorous 1920s atmosphere, while a rustic barn can evoke a more laid-back, bohemian vibe. Keep in mind that many historic locations may require some additional decor, so be sure to factor this into your budget.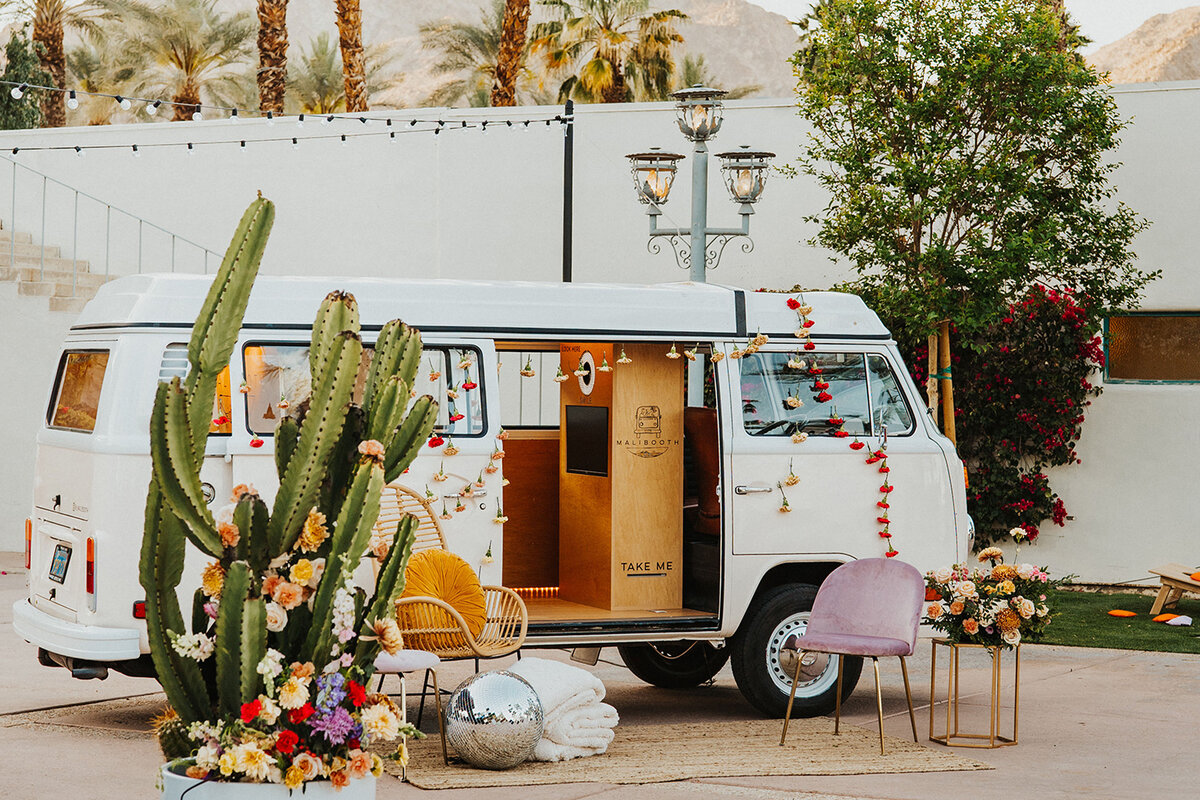 Select a retro color scheme
Color plays an important role in setting the mood for your wedding, and you can incorporate a retro inspired color palette into your wedding in a variety of ways. For example, bold, bright hues were popular in the 1950s and 1960s, so consider incorporating vibrant pinks, oranges, and yellows into your floral arrangements and decor. If you're going for a more muted look, consider shades of soft pastels, which were popular in the 1920s and 1930s.
For Your Party's latest collection, Retro Wedding, features party supplies with warm tones to capture that groovy 70s vibe. Personalized cocktail napkins add a pop of color to the bar at an affordable price. Considered details will bring a color scheme together on your big day!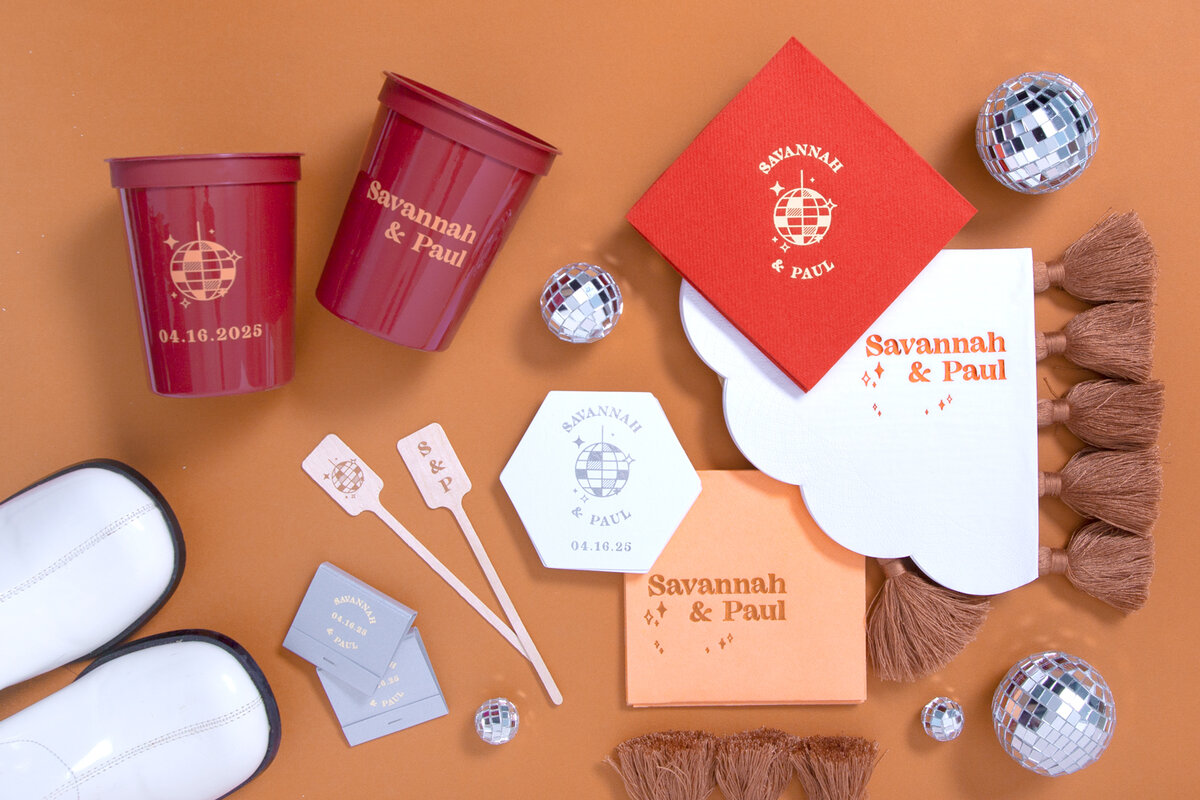 Choose a wedding dress with vintage vibes
Your wedding dress is one of the most important aspects of your wedding, and you can add a touch of vintage style by choosing a retro inspired gown. Look for details like lace, beading, and embroidery, which were popular in the 1920s and 1930s, or opt for a tea-length dress, which was fashionable in the 1950s. Alternatively, you can add vintage flair to a modern dress by accessorizing with vintage jewelry, shoes, and hair accessories.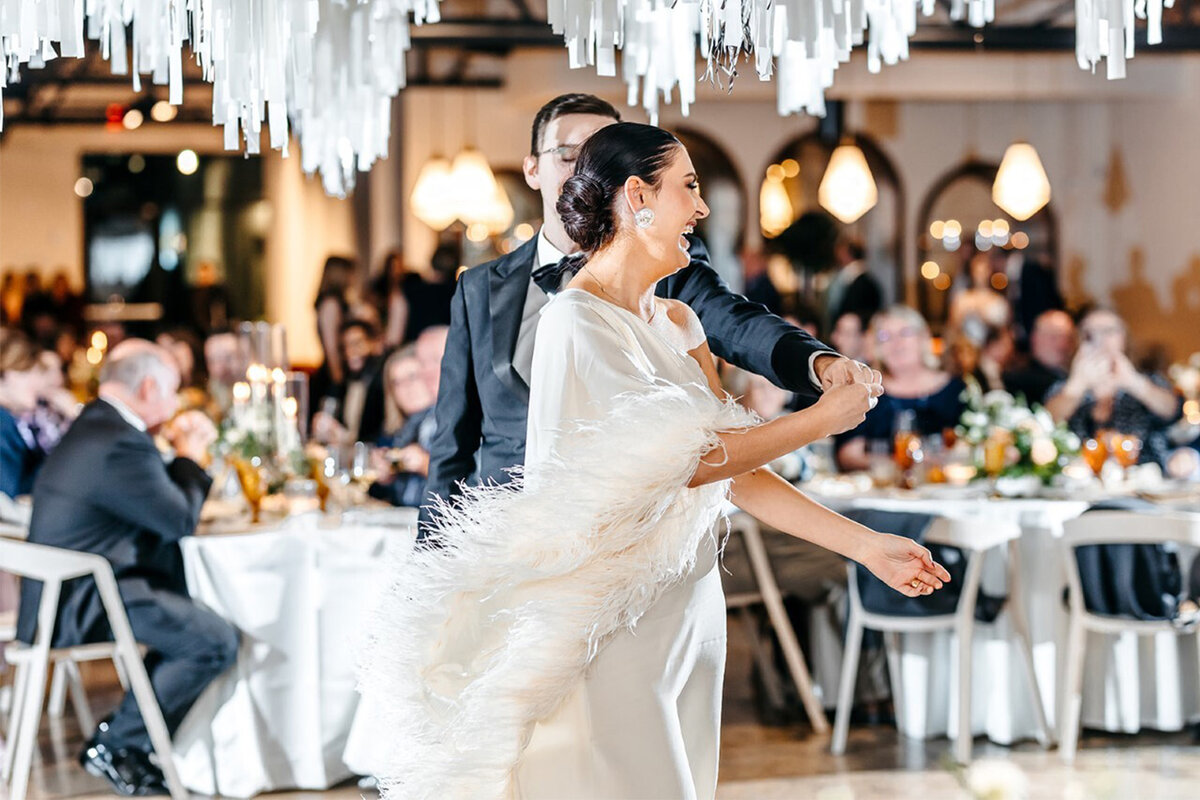 Décor by the decade
From centerpieces to table settings, incorporating retro inspired decor can create a cohesive theme throughout your wedding. Vintage vases, candelabras, and candlesticks are all classic pieces that can add a touch of elegance to your reception. Other decorative items like vintage suitcases, old records, and antique cameras can add a fun and quirky touch.
If vintage options break the bank, custom party supplies are a great option. At For Your Party, you can completely personalize our products to match the theme of your event. Choose from thousands of color combinations and design templates or start from scratch with our FYP Customizer. Custom details make your event that much more special and unique.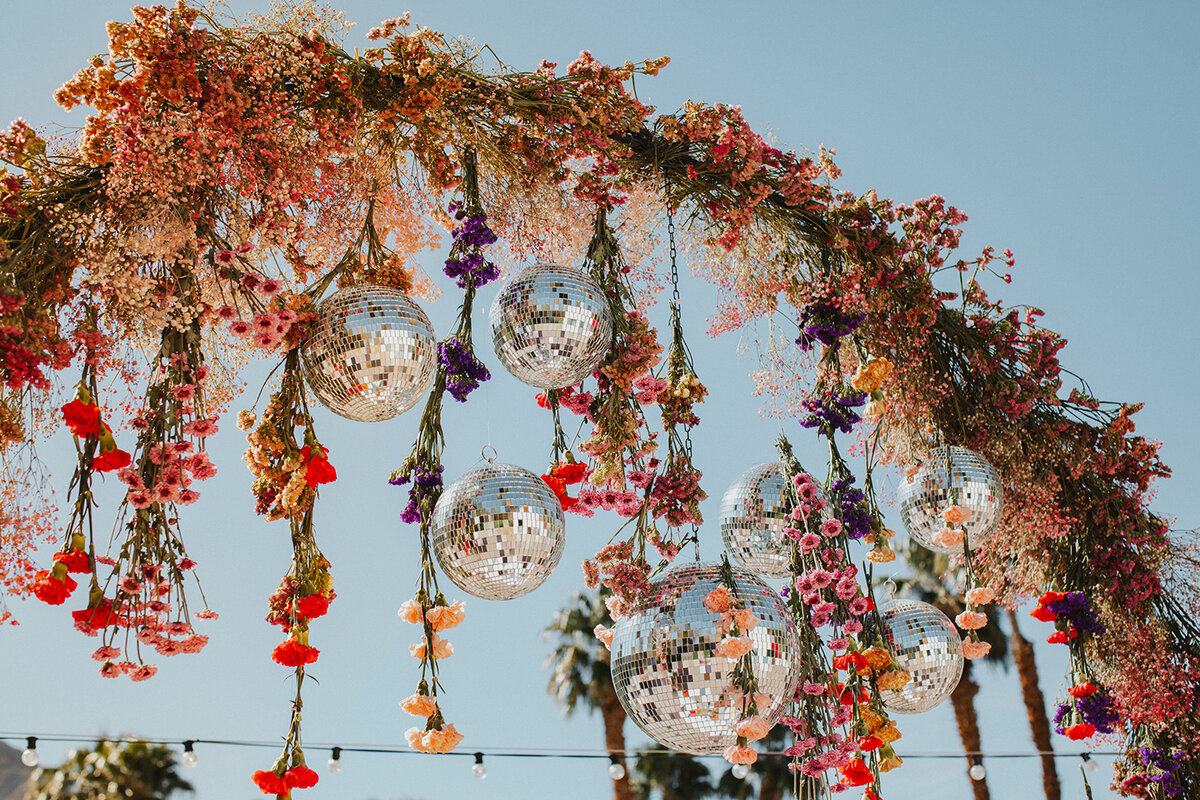 Serve retro inspired food and drinks
Food and drinks are an important part of any wedding celebration, and you can incorporate retro influences by serving classic dishes and cocktails from your chosen era. For example, classic cocktails like the Manhattan and the Old Fashioned were popular in the 1920s, while the whiskey sour was popular in the 1970s. For food, consider serving classic dishes like an updated take on meatloaf or shrimp cocktail, which were popular in the mid-century.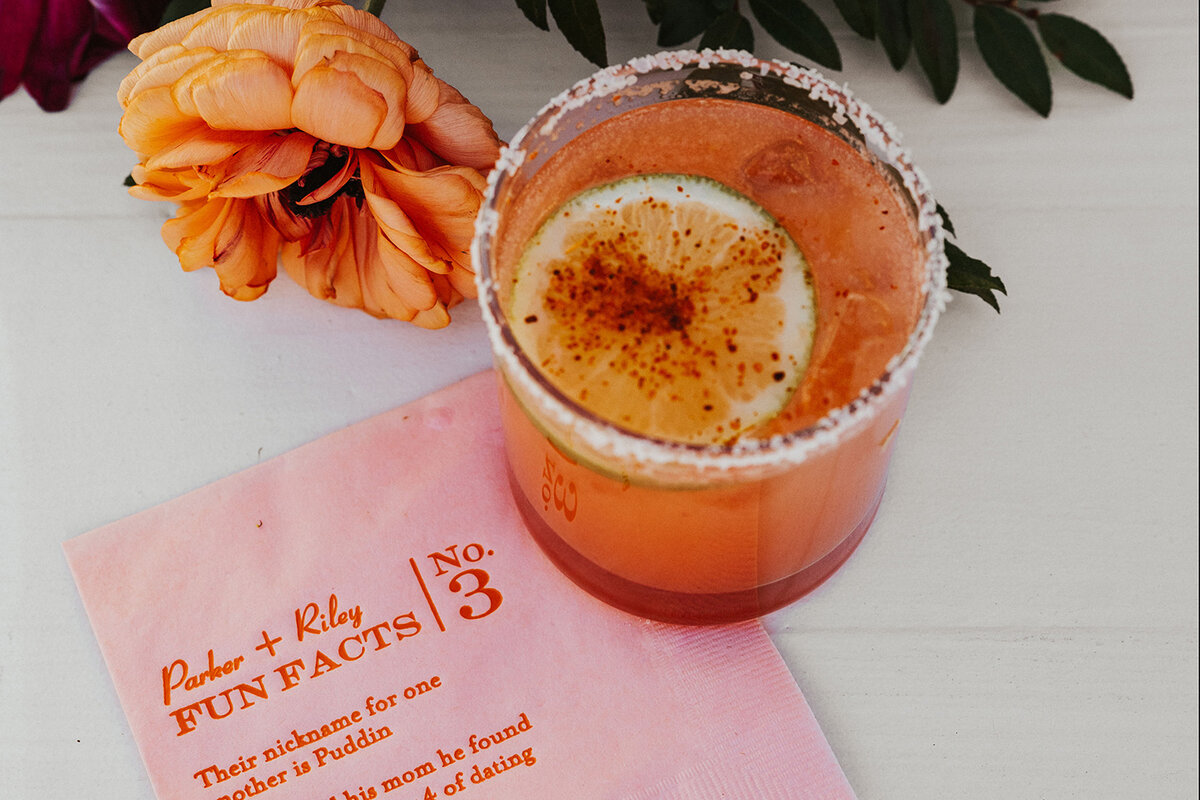 Era inspired earworms
Music is an essential part of any wedding reception, and you can set the mood by choosing retro inspired tunes. For a 1920s-inspired celebration, consider hiring a jazz band or playing classic tunes from the era, such as songs by Duke Ellington or Louis Armstrong. For a 1950s and 1960s vibe, consider playing rock 'n' roll classics by artists like Elvis Presley, Chuck Berry, and the Beatles. If you are throwing a 70s inspired retro wedding, play ABBA and lean into the disco theme at your reception!

Encourage a unique dress code
Your wedding party is a vital part of your celebration, and you can add a touch of vintage style by incorporating retro elements into their attire. For example, bridesmaids can wear 1950s-inspired tea-length dresses, while groomsmen can sport suspenders and bow ties.
Another option is to encourage guests to dress up in retro attire. Invite your guests to wear outfits that reflect the era of your choosing. This can add a fun and playful element to the wedding while creating an immersive experience for everyone.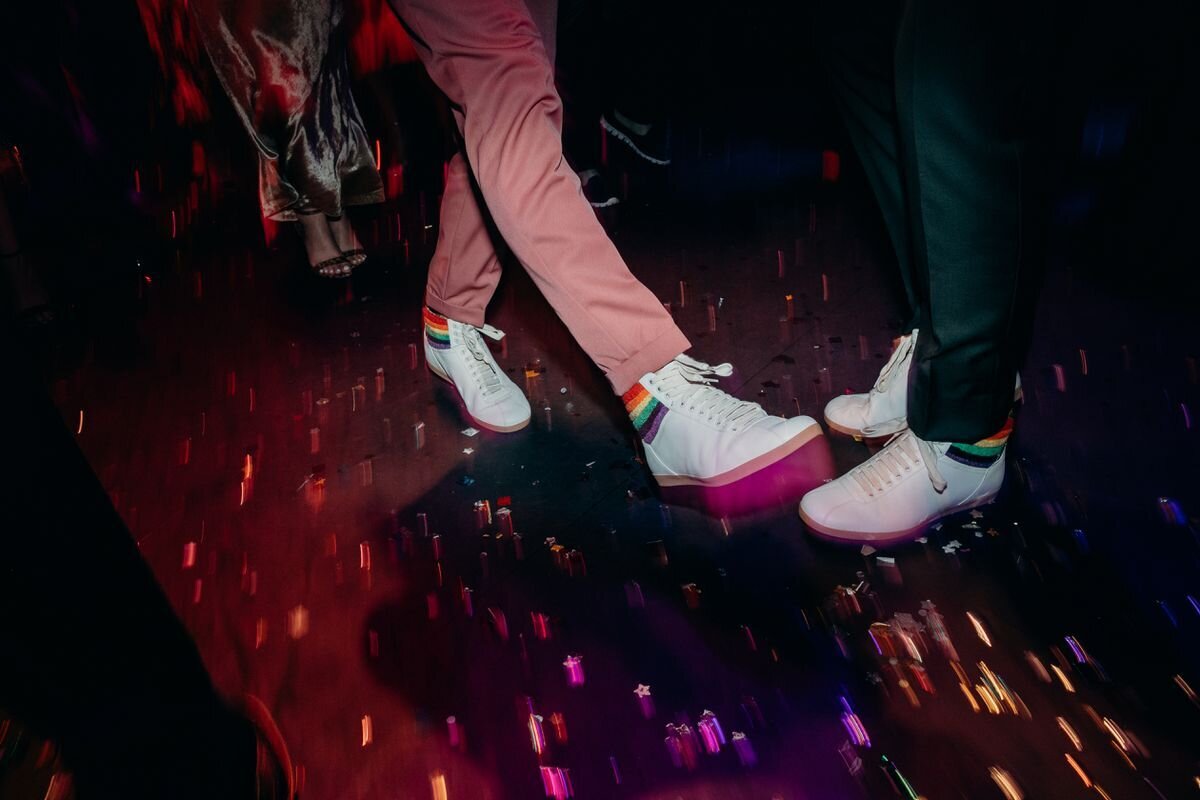 A night to remember
Retro influences at a wedding can be a fun and unique way to celebrate your special day. By incorporating elements of the chosen era in attire, decor, music, and food, you can transport your guests to another time while creating a memorable experience for everyone. Regardless of the era, there are plenty of ways to add a touch of nostalgia to your wedding. With a little creativity and planning, your retro inspired wedding can be a true reflection of your style and personality.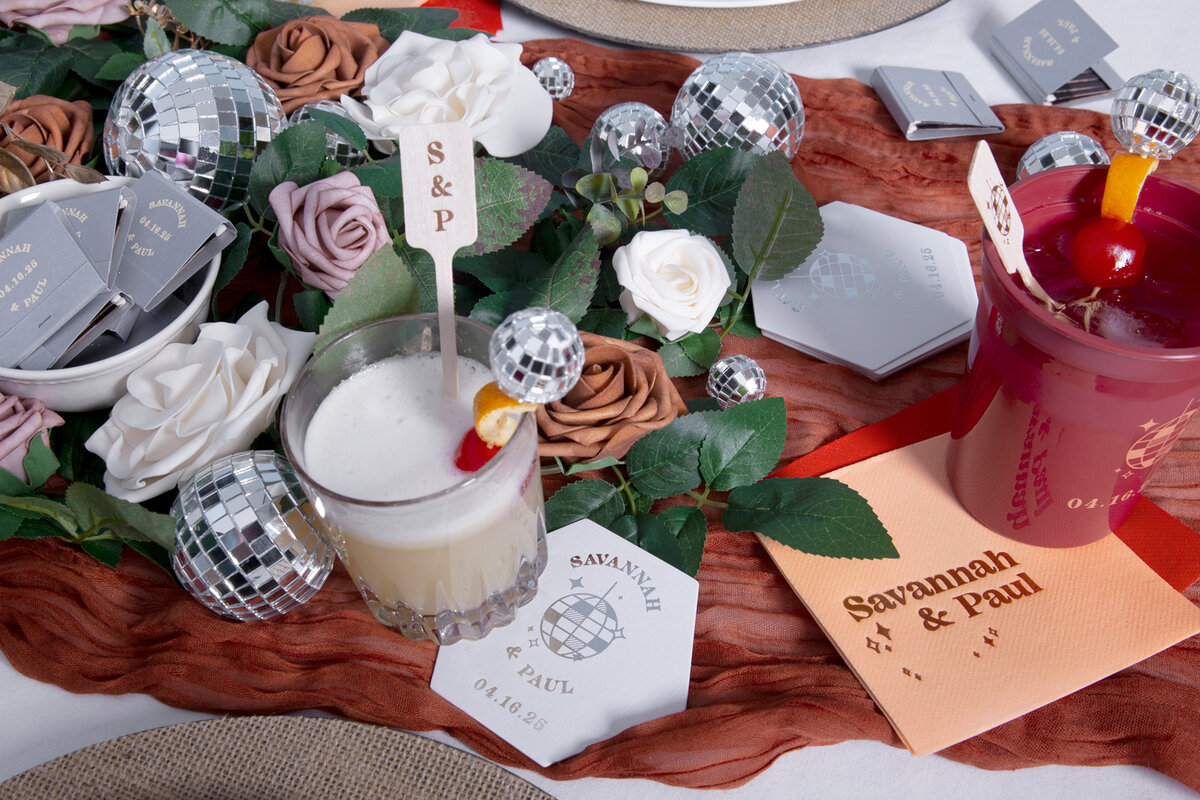 Image