For us, winter is a great time for cocktails. Cozy cocktail bars and cocktail parties are great indoor ways to get through the cold months. Lately, the classics have been on our mind, and that's where the cocktail that's one of the most classic of all comes in: the whiskey sour. We've been adding a vintage touch, hence, the egg white whiskey sour! 
What is a Whiskey Sour?
Ok, we probably don't need to explain this one. But let us just say that sours—the combination of a liquor, citrus juice, and sweetener—are among the oldest types of cocktail. Whiskey sours, as the name implies, use whiskey, lemon juice, and sugar. An egg white whiskey sour takes the classic whiskey sour formula and adds, well, egg white! Egg white has been added to a variety of cocktails since at least the mid-19th century, and it gives the double benefit of a foam on top, and a hit of creamy richness throughout the cocktail. We love the egg white whiskey sour because of its tanginess and classic appeal. Read on to learn more!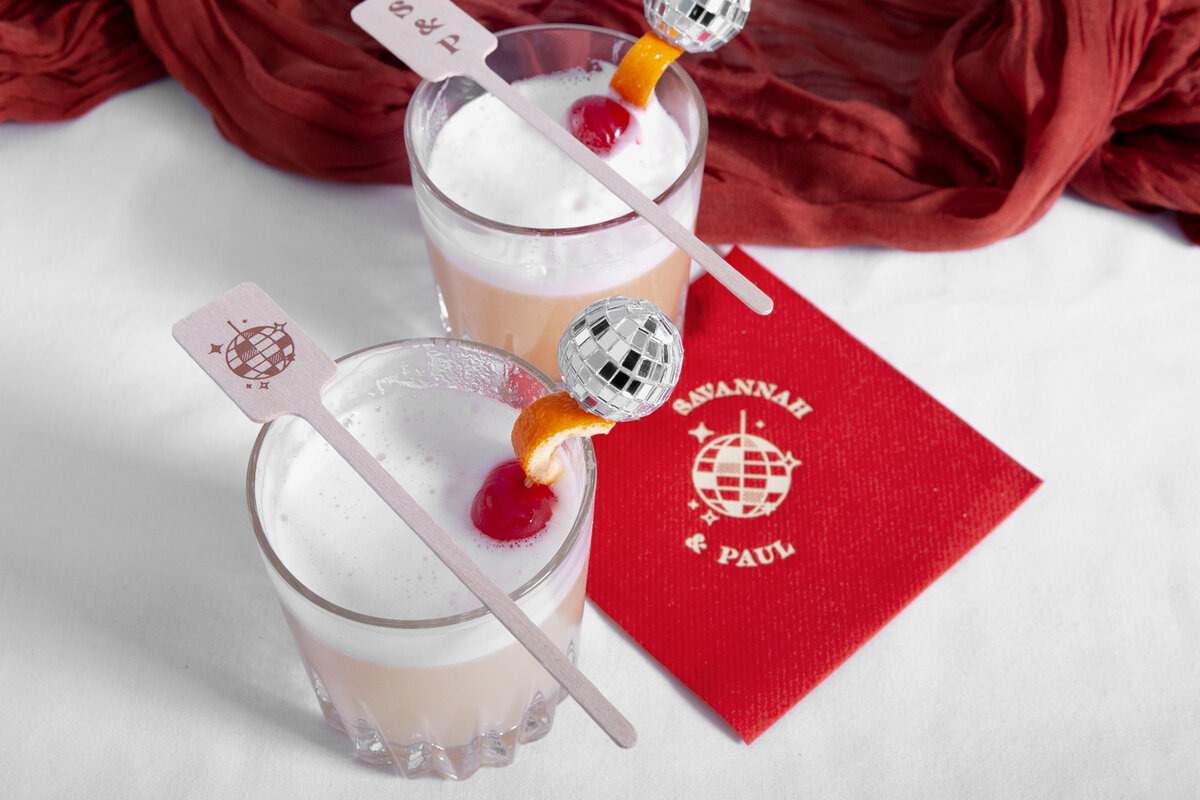 Cocktail Party Essentials
If you're planning a party that might feature an egg white whiskey sour (or any other cocktail, for that matter) we've got you covered. Customized cocktail napkins and stir sticks are classic touches for any event, or you can opt for our custom-etched glassware if you're looking for something a bit more enduring. 
Egg White Whiskey Sour Ingredients
This is an easy one. You'll need whiskey, lemon juice, simple syrup, and egg whites. If you'd like a vegan version, you can substitute aquafaba for the egg whites. To make your own simple syrup, boil a 1:1 ratio of water and sugar, stirring until the sugar has dissolved. Cool completely before using—no one wants a cooked egg white in their whiskey sour! 
2 ounces whiskey

1 ounce lemon juice

¾ ounce simple syrup

1 egg white, or 2 tablespoons aquafaba

Orange or lemon peel, plus a maraschino cherry, for garnish

Ice (optional)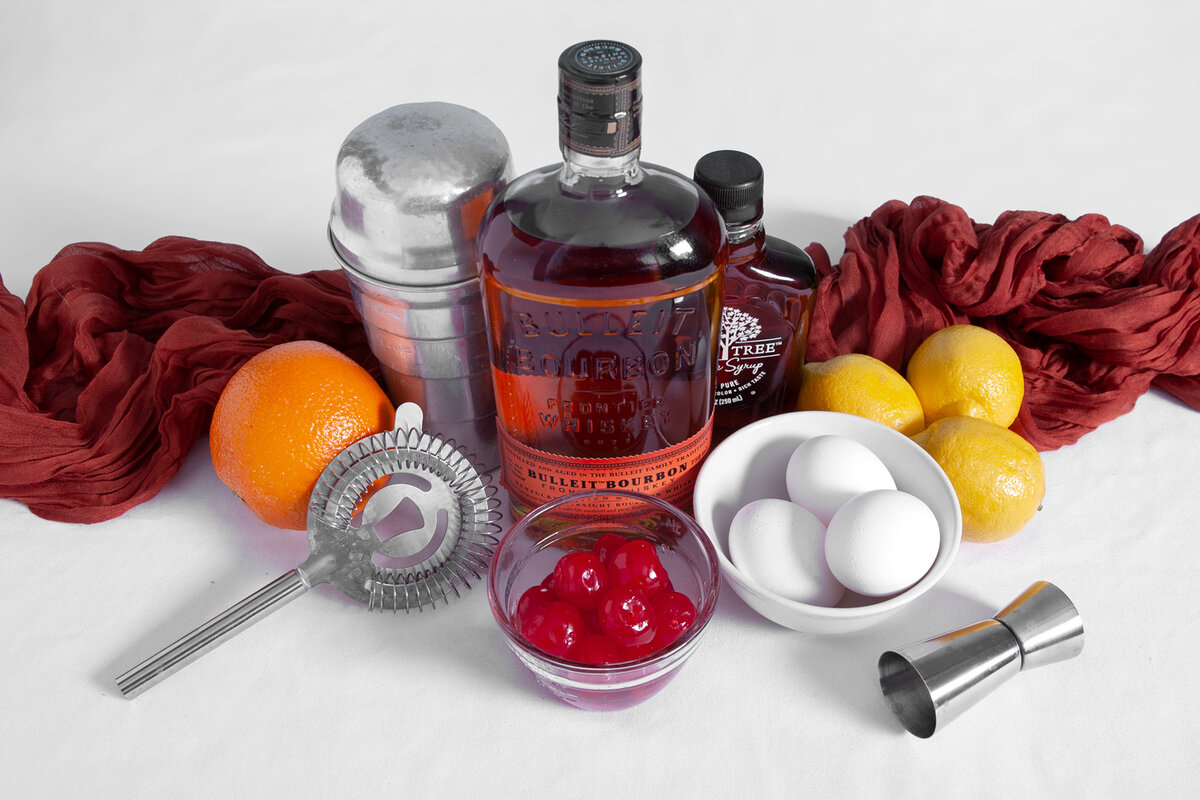 Step 1
Add the whiskey, lemon juice, simple syrup, and egg white to a cocktail shaker. Shake for 15 seconds.
Step 2
Add ice to the shaker, and shake for another 30 seconds.
Step 3
Strain the drink into a lowball whiskey glass, and serve with ice if you're using it, and garnishes.

Raise a Glass! 
This egg white whiskey sour recipe pairs great with our cocktail napkins. We love a glass, but a frost flex cup can also be a great choice if you're serving a crowd. If you take a page from our book and warm up your February with an egg white whiskey sour, tag us on socials @foryourparty.
Shop This Post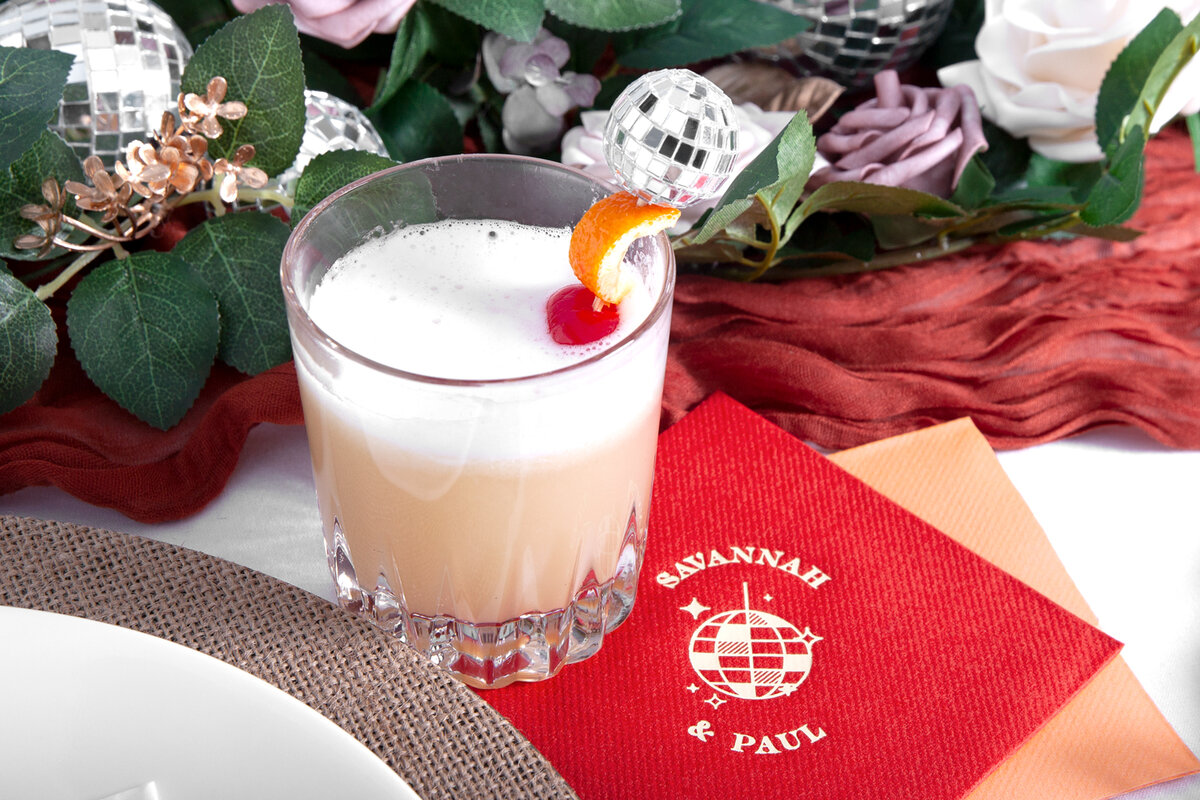 Image