Add edible flowers to your upcoming wedding, milestone birthday or other event. Fresh flowers add a gorgeous touch to any gathering, large or small, and edible flowers take that fabulousness up a level! Cocktails, appetizers and desserts are all made more beautiful (and delicious) with the addition of edible flowers.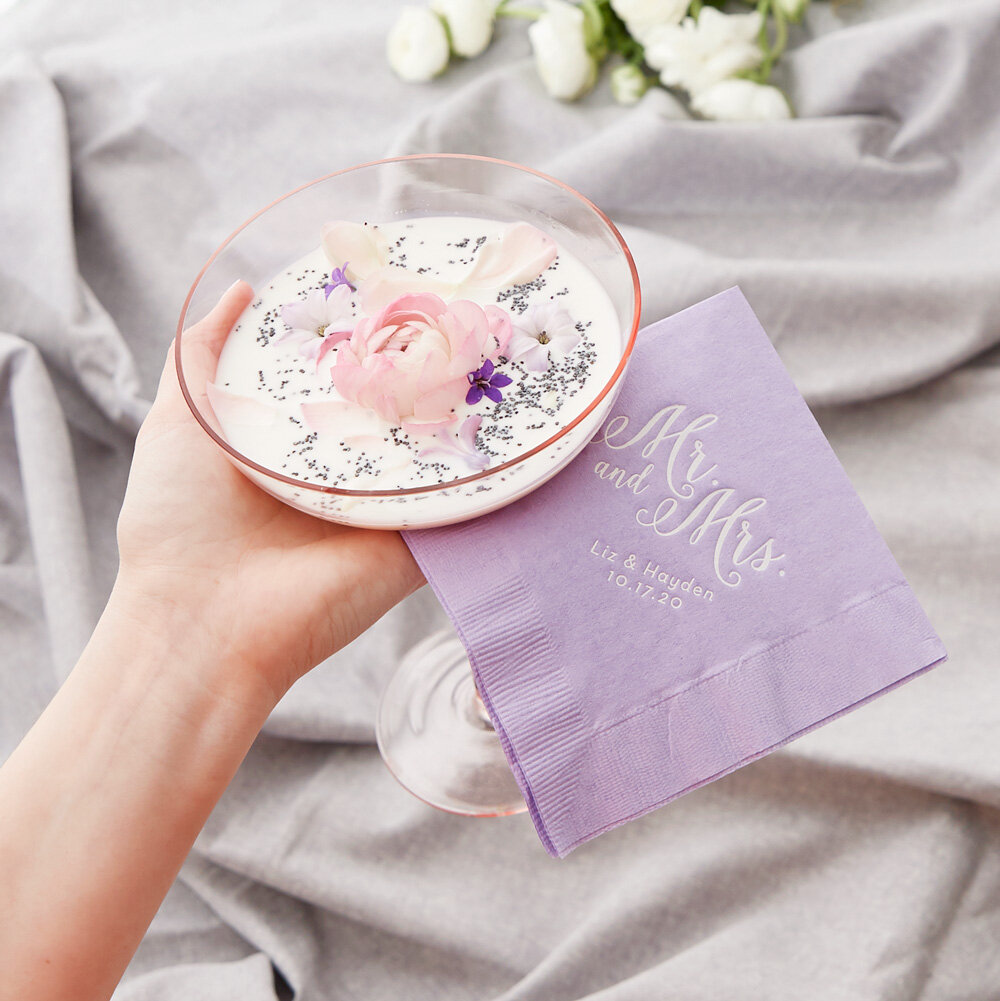 Edible Flowers in Cocktails
Cocktails with floral details are one of our faves! From floral rosewater lemonade to an elderflower cocktail fit for royalty, floral cocktails are a great way to infuse your event with natural beauty and flavor. Accompany your floral-infused cocktails with a personalized cocktail napkin for maximum style impact. Personalized cups with floral designs are a great option for your cocktails, too!
Edible Flowers on Cakes
Of course, cakes and cupcakes adorned with flowers is a totally fab way to use edible flowers at your next event. Fresh flowers on your sweet bites add a lovely element to your dessert table and bring a whimsical touch to your event. Add custom-designed guest hand towels or luncheon napkins to the tablescape to provide that personalization that you love.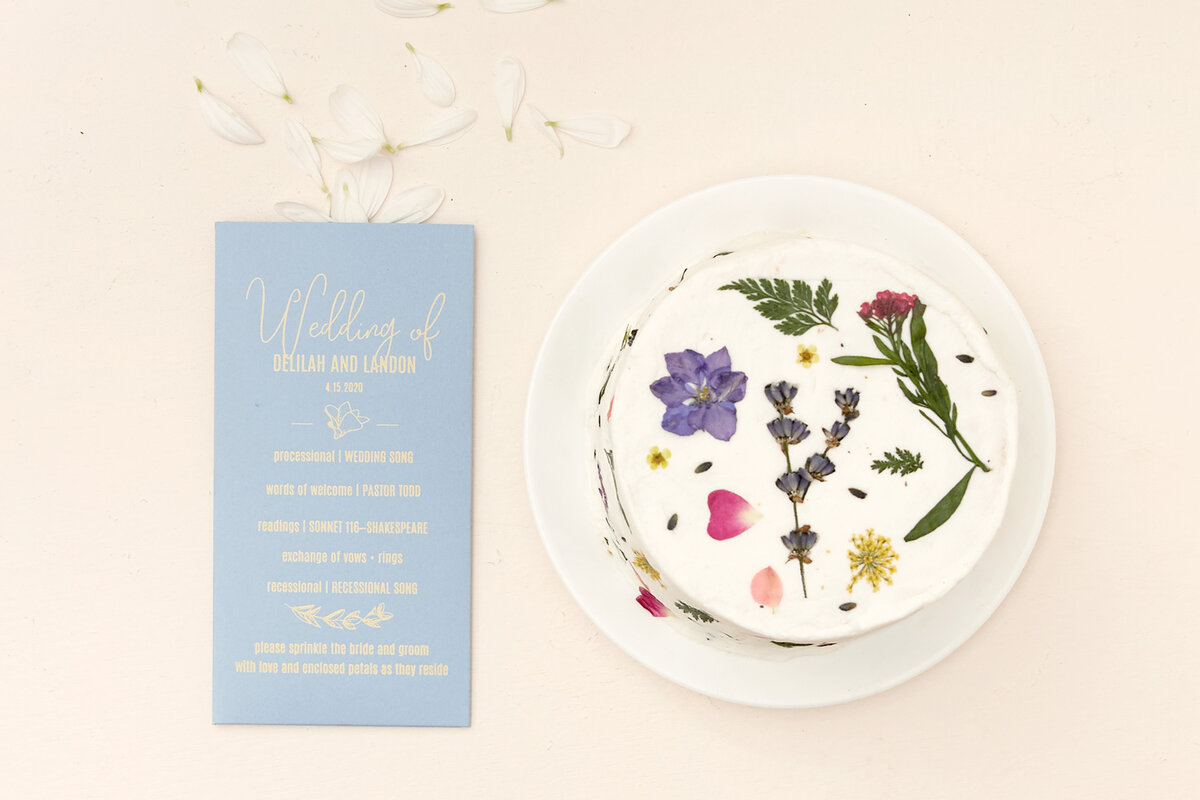 Edible Flowers in Appetizers
Pass incredible and eye-catching appetizers with edible flowers at your wedding or party. Crostinis with edible flowers are a simple but luxurious choice, with herb-infused cheese spread on toasted baguettes. Lay an edible flower on the cheese for its crowning detail. Edible flowers can be baked atop fresh bread, added to mini fruit kebobs and tossed into a salad blend. In fact, we'd argue that most appetizers can be made more lovely by adding an edible flower detail!
Edible Flowers Considerations 
Of course, using edible flowers safely takes some research. If you're taking a DIY approach, be sure to look to a reputable source to reference for your flower eating plans. The source of the flowers is important to consider, too, so forage wisely. You don't want to consume unwanted pesticides or roadway runoff. But, after the necessary precautions, edible flowers are a gorgeous layer to your event atmosphere. Using edible flowers at your next event is easier than you might think and they add a delicate, beautiful and a truly breathtaking detail for your next event.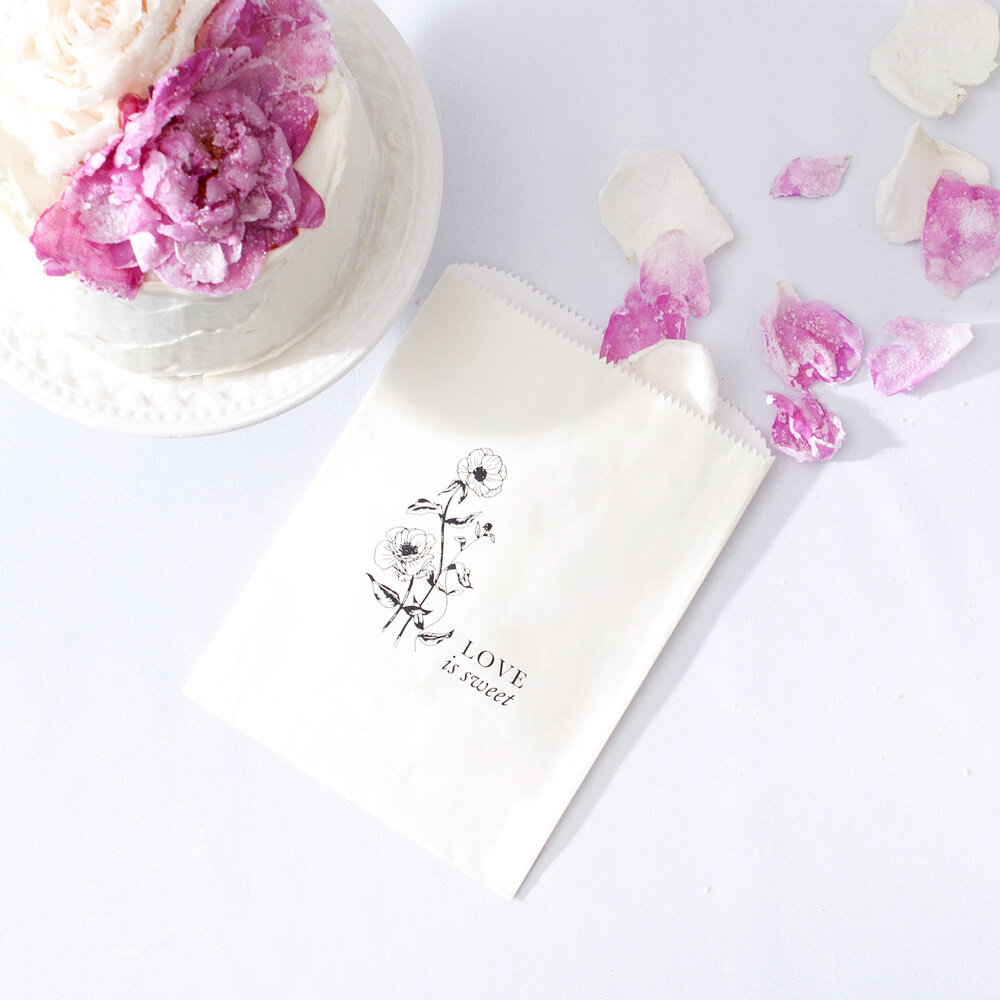 Image