Bachelor and Bachelorette parties are a timeless tradition that celebrates you and your upcoming nuptials. Over the past few years, the trend of having a joint bachelor bachelorette party has grown more and more popular. (You're all there to celebrate a marriage after all, so why not celebrate together?)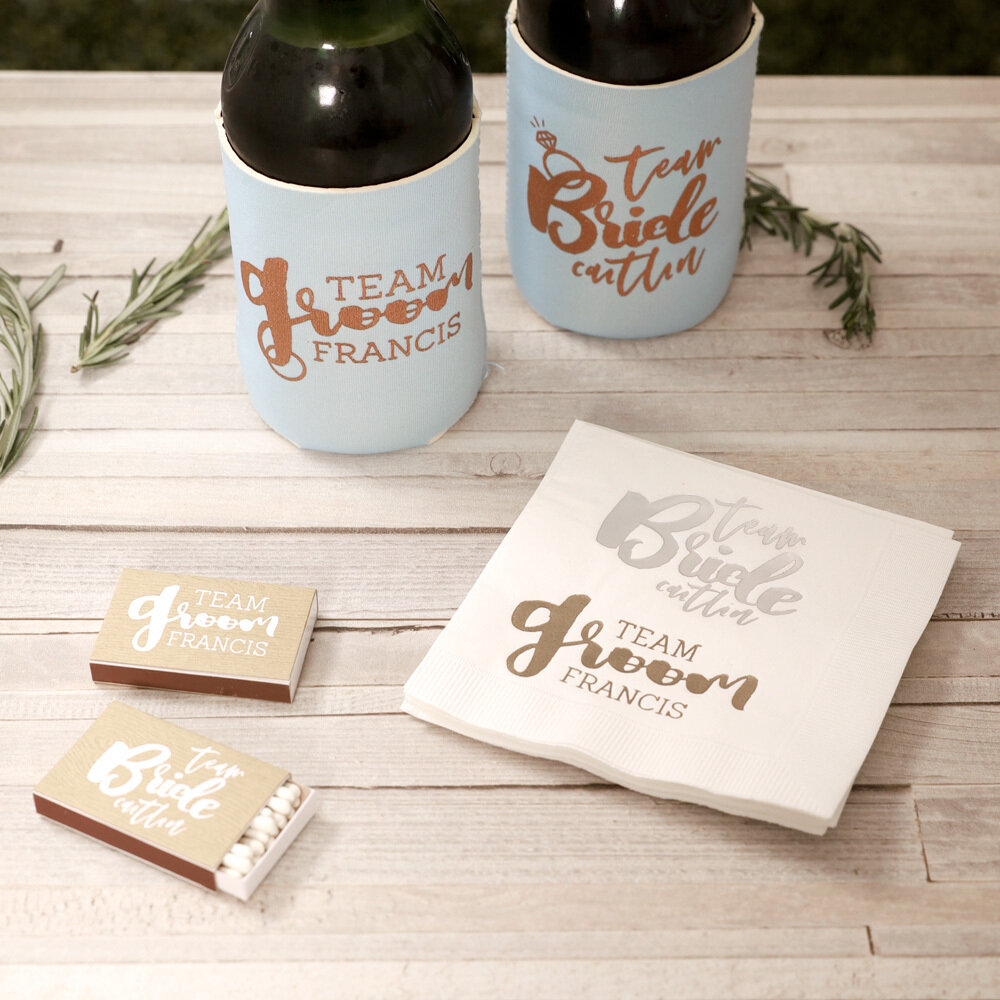 Why Do Joint Bachelor Bachelorette Parties? 
Creating a weekend dedicated to the two of you with memories made along the way might just be the thing you need to escape the stress of wedding planning. Whether you're looking to break tradition, save some money, or just want to spend more time with your significant other, a joint bachelor bachelorette party might just be the thing for you! 
Here at For Your Party we just made your life even easier by having all your party accessory needs covered, whether it's for the groom, the bride, or anyone else! Keep reading to find out just what you'll need to get the party started (and to keep it going).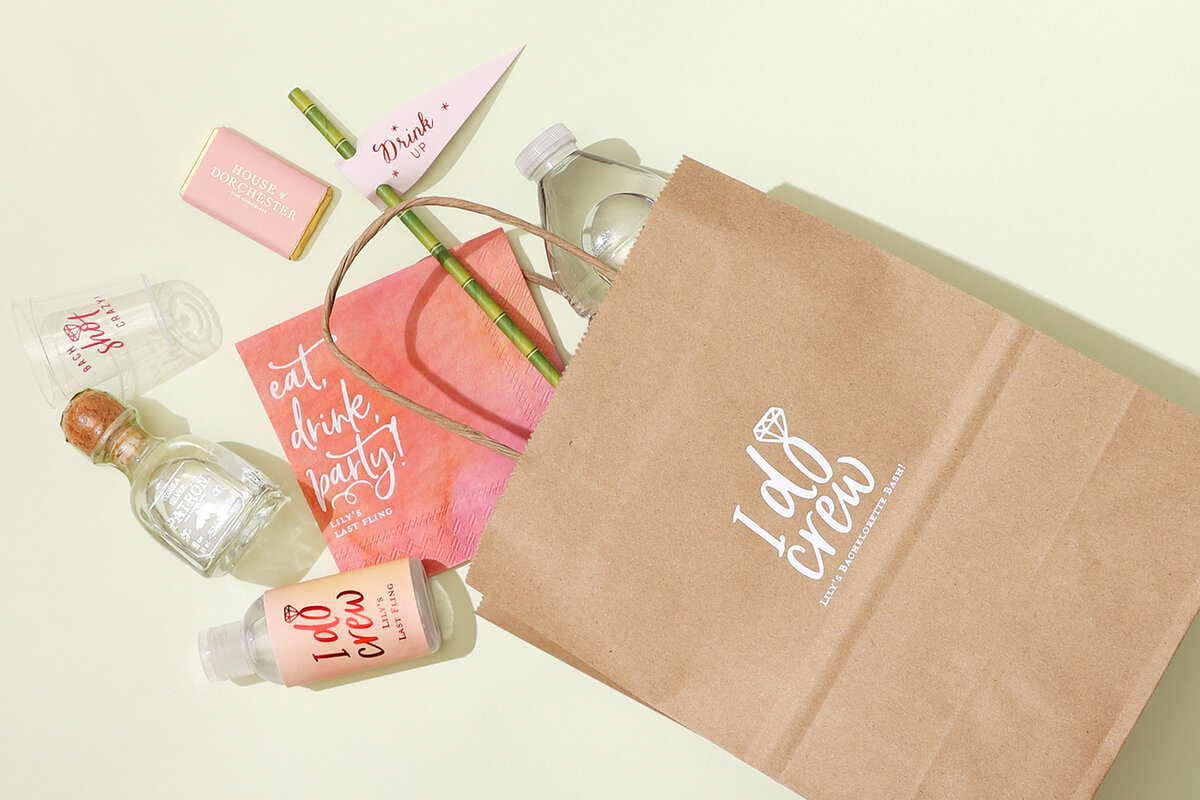 Pick a Theme
First things first, usually, bachelor and bachelorette parties have a theme. Discuss with your significant other and your wedding party what a good theme would be to match both of you. Maybe you have a favorite show you watch together, a color scheme in mind, or want to throw a disco party! Whatever it may be, we make it easy for you to stay on theme with our FYP Customizer. This allows you to design any product from scratch to make it exactly how you want it to be and will help you keep your theme consistent throughout the weekend. Deck out your cups, napkins, drink pouches, and more to match your party's theme, and make it one to remember!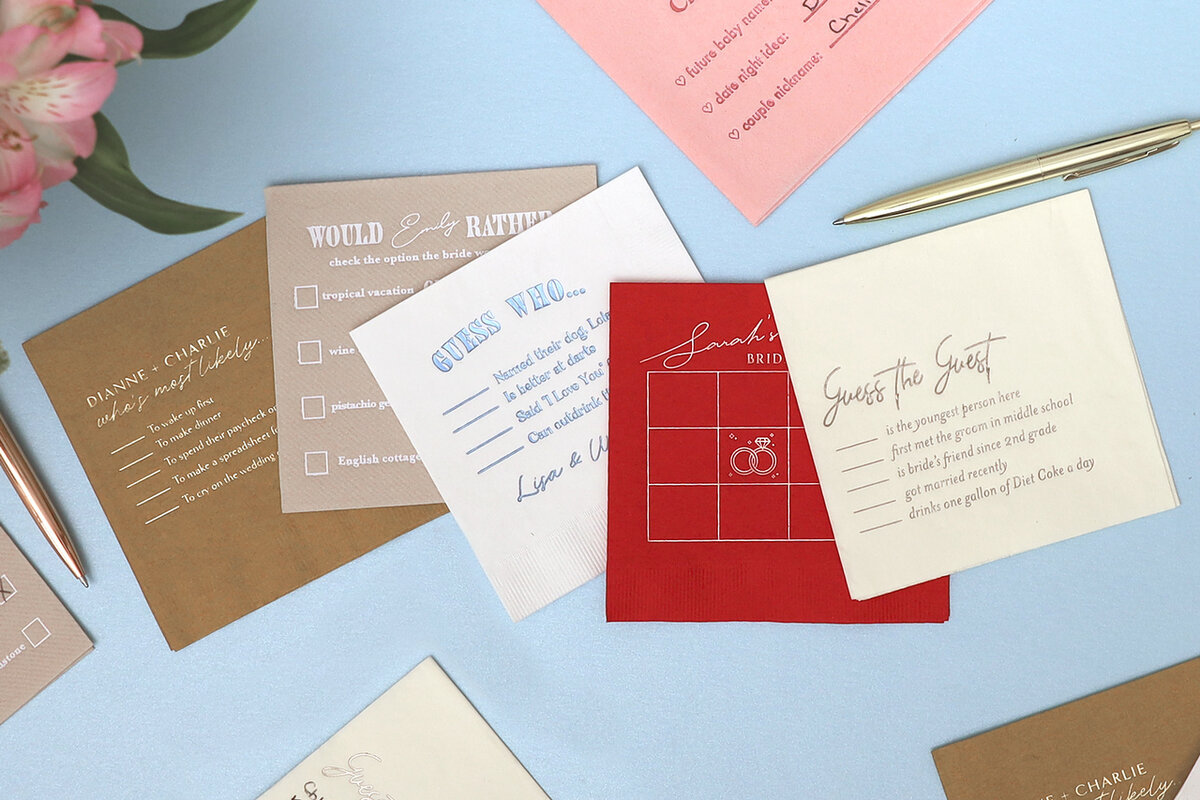 Game On
Next, to kick off your joint bachelor bachelorette party, you're going to need some activities to do to keep you and your wedding parties entertained for the weekend. Luckily, our game napkins will come in very handy for this. Play bingo, most likely to, guess the groomsmen/ bridesmaid, and more to break the ice and to get to know others there that you may not know as well! This is a great way to get everyone talking (plus, who doesn't love some friendly competition?). Give out prizes such as custom wine glasses, cheese boards, or poker boxes to the winners to really heat up the competition.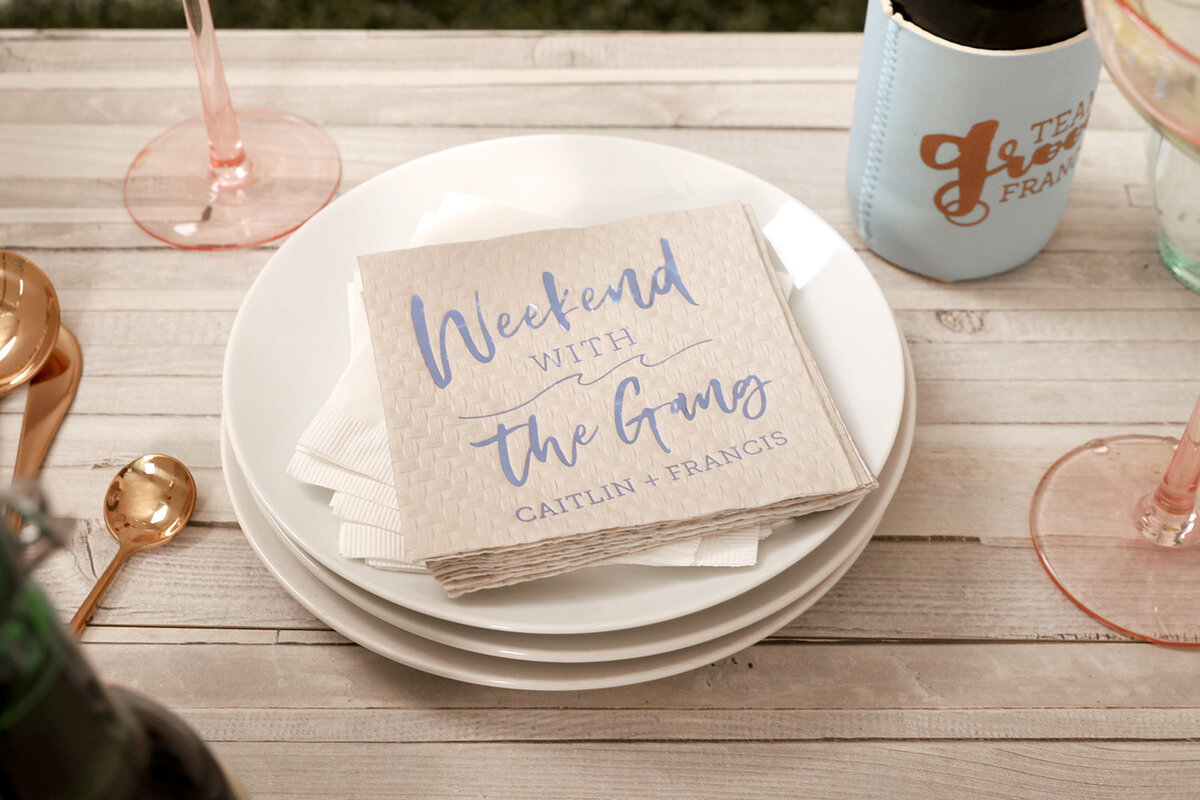 Friends and Food…What Could be better? 
To end your joint bachelor bachelorette party weekend, throw a swanky dinner party on your last night there! Have each person make a drink or a dish, while the happy couple sits back and relaxes. Dress up the table to the max with all the dinner party essentials: cups, napkins, plates, stir sticks, and more. Toss some music on, light some candles (with some custom matches of course), pour the wine, and voila, you've made a night to remember! This is a great way to get everyone together one last time before the big day and is one last hurrah to end the weekend celebrating the *almost* newlyweds. 
Cheers!
However you decide to celebrate your joint bachelor bachelorette party, we hope you make it custom to you! We're so glad we can be a part of your pre-wedding events, no matter how you choose to celebrate them. Don't forget to tag us in all the pictures from your joint bachelor bachelorette party festivities @foryourparty on Instagram!
Image