As you approach your big day, love is in the air. And as you plan your wedding, love is in the details. Here at ForYourParty, there are numerous fonts you can choose from to complement your theme and add the perfect touch. From edgy to elegant, there's something here for everyone. Some typefaces look like calligraphy or cursive and have ornate loops, curls and curves, while others are more simple and streamlined with straight edges and stately lines.

Check out the FYP Customizer to see how these font combinations work together for your text!
While designing your personalized napkins or other accessories, keep in mind this advice from our design team on their favorite font combos for Wedding Napkins.
Combining a block with a contrasting script font is popular for customized wedding napkins. Block typefaces often have a uniform thickness around each letter and square corners, making it easily legible. Consider choosing a block font to display your wedding date or location—or even an inspirational quote. On the other hand, script fonts are very decorative and mimic cursive handwriting. Script is a lovely choice to print the couple's names.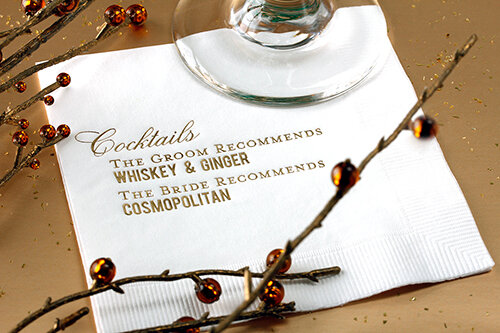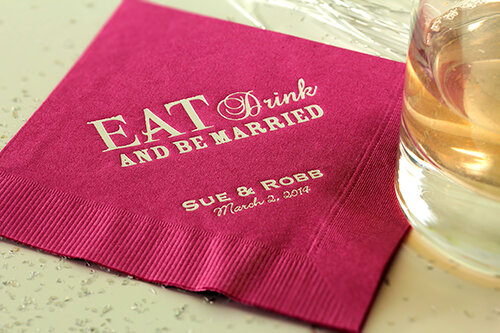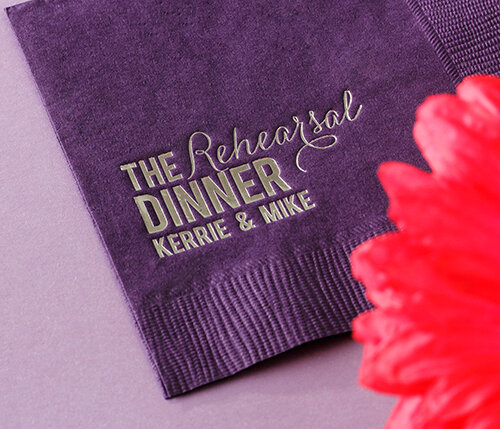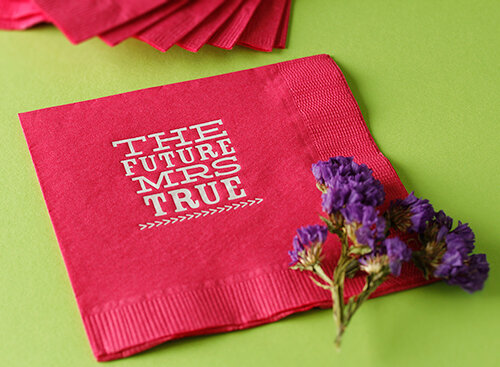 Bonus tips
Stay simple – It's great to choose a range of fonts to showcase your personality on your wedding napkins. However, it is possible to go overboard. ForYourParty recommends sticking to two to three fonts maximum. If you select five fonts, for example, your napkin will be hard to read. When in doubt, keep it simple.
Create a consistent theme – It's best to have a consistent font theme throughout your wedding stationery. So if you pair the Honey script with the Bebas block font on your napkins, use them for your save-the-date cards and wedding invitations as well.
Image