Whether you're toasting to new beginnings on New Years Eve or raising a glass at  a lush, outdoor summer wedding reception, your drink of choice is likely of the sweet, bubbly variety. The clink of the glasses paired with the collective sip of the glittering champagne or Prosecco— there's just something magical about it.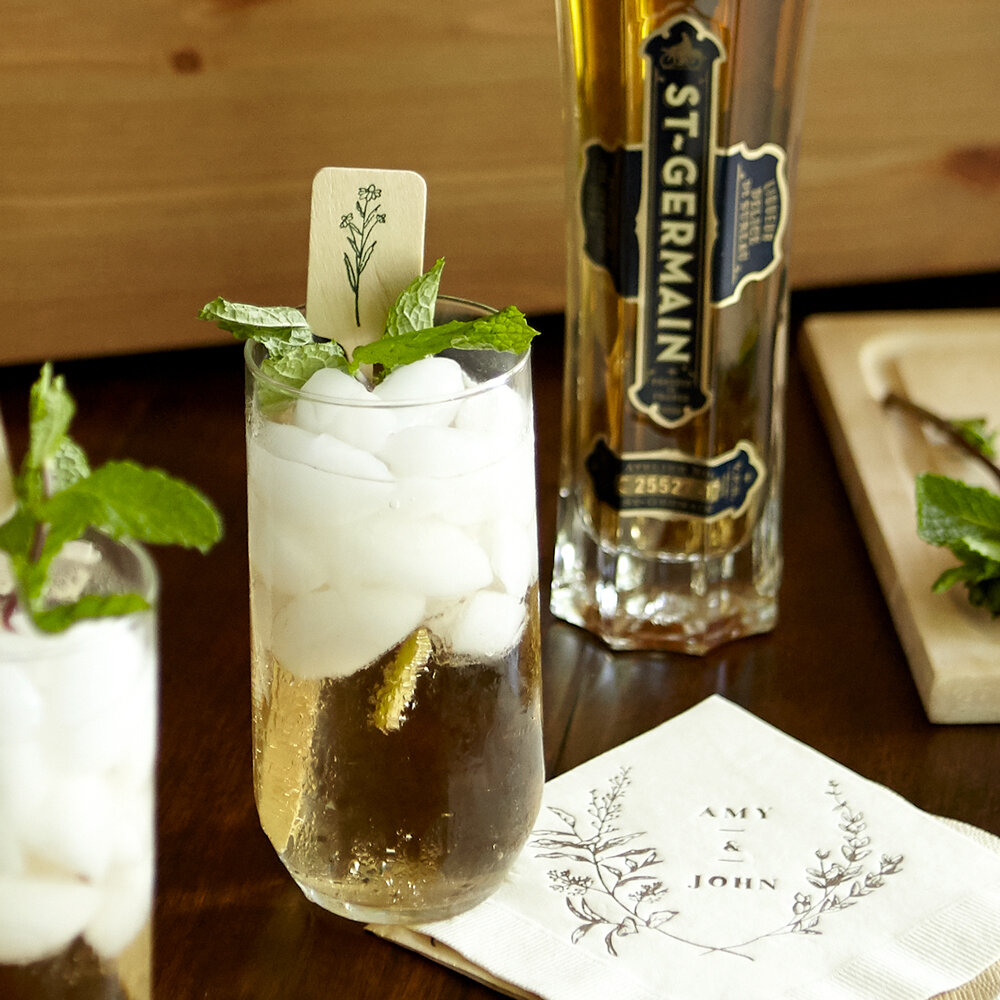 The next time you gather with friends and family, offer an elevated toasting cocktail with an Elderflower Mint Prosecco. It's simplicity doesn't overpower the Prosecco, but the elderflower and mint definitely add a little something special. The next time you want to raise a glass, or just offer a new take on a classic beverage offering, say "cheers" with an Elderflower Mint Prosecco!
Ingredients:
chilled Prosecco
elderflower liqueur
fresh mint leaves
Instructions:
Fill your glass of choice halfway with chilled Prosecco 
Add several mint leaves
Top with 3/4 oz of elderflower liqueur 
Enjoy!