As it continues to get warmer outside, everybody's calendar is filling up… not that we're complaining.  Lucky for you, we found the perfect drink for all your summer parties that you're planning on hosting… or will be, after reading this simple cucumber mojito recipe. This refreshing cocktail will make you the host with the most this summer. Get ready to become the party house!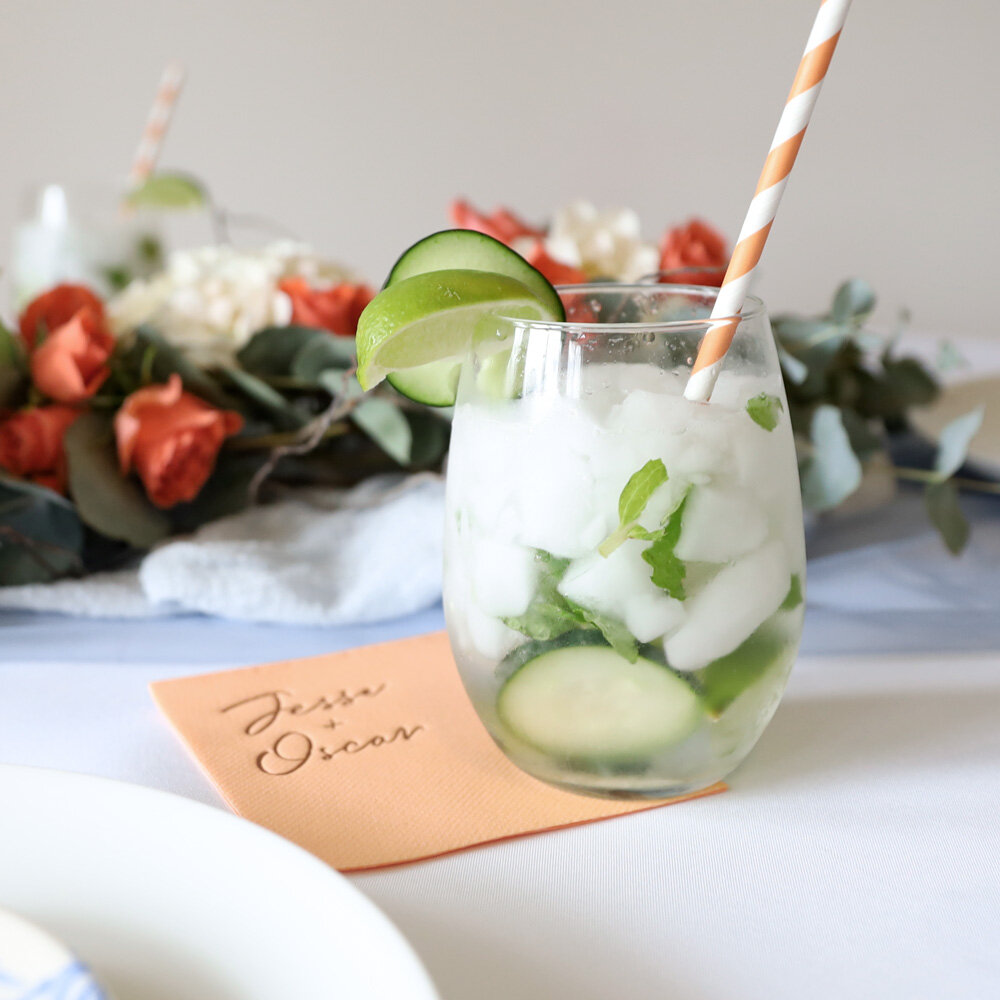 Keepin' It Cool This Summer
They say "cool as a cucumber" for a reason! This refreshing cucumber mojito cocktail is the perfect way to cool down. The wonderfully sweet, yet cool, taste of the cucumber, paired with some fresh mint leaves is the perfect combo for a warm summer night outside. You won't regret it.  
This cucumber mojito recipe is super simple and will be a definite crowd-pleaser at your next summer get-together. With only a handful of ingredients and just a few simple steps, you'll have a beautiful summer drink to serve up in no time at all!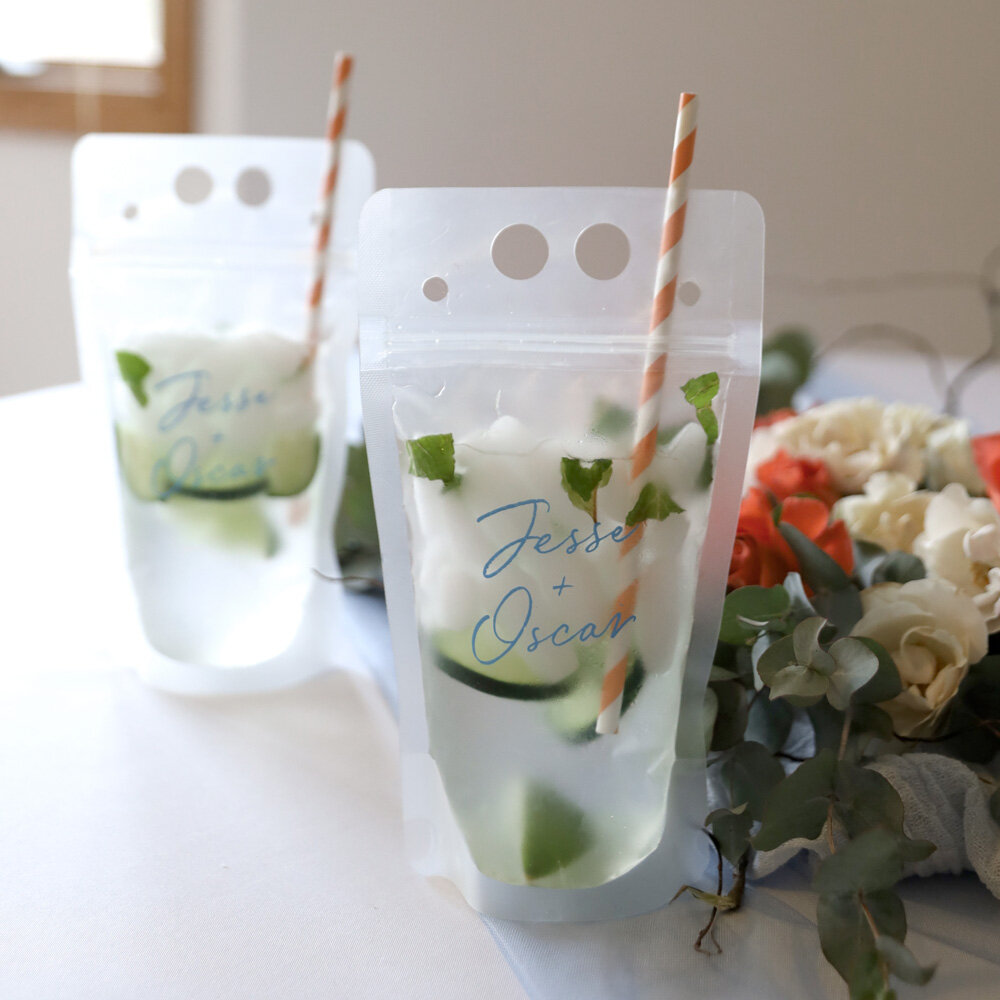 Cucumber Mojito Recipe Ingredients
To get the party going, you'll first need all the necessary ingredients for this delightful cocktail. Keep in mind that this recipe makes one drink, so if you're making this for a crowd make sure to adjust the ingredients as needed.
For this recipe you'll need: 
4 cucumber slices

3 wedges of lime 

10 mint leaves

1 ½ tablespoons of sugar

1 cup of ice

1 ½ ounces of cucumber vodka*

4-6 ounces of club soda
*Mojitos are typically made with rum, but it's always good to mix it up a bit! Feel free to go the classic route with some white rum or add a fun twist to this classic cocktail like we did by using cucumber-flavored vodka instead.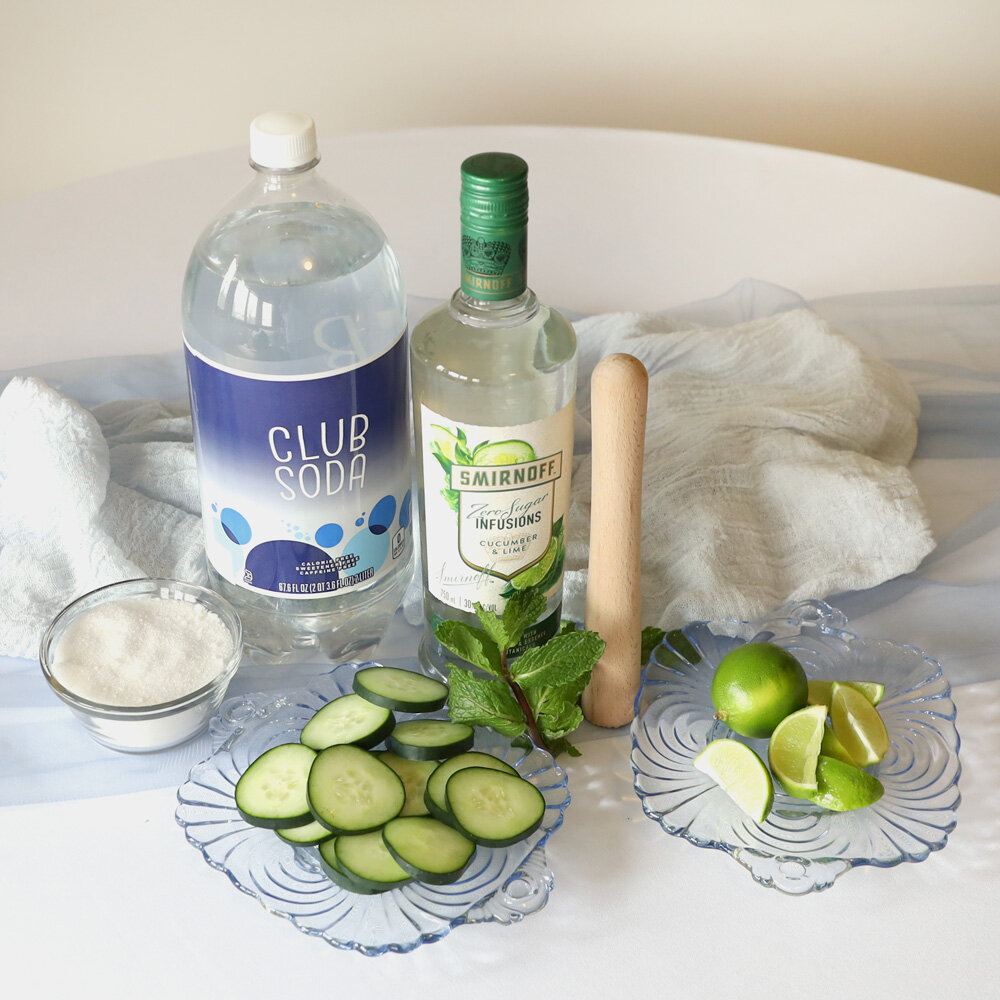 Step 1
First things first. To start this cucumber mojito you'll need to cut some cucumber and lime into slices and combine them with fresh mint leaves and sugar into a glass. 
Step 2
Muddle your cucumber mojito ingredients together in order to release all the juices and oils; this will draw out the flavors, making them even more delicious when combined with our alcohol base. (Pro tip: If you don't have a muddler on hand, you can use the handle of a spatula or a rolling pin and it will do just the trick!)  Give it a few twists until the ingredients are combined.

Step 3
From there it's almost too easy! Simply top with ice and then add in your cucumber-flavored vodka and club soda. If you want to get really crafty you can infuse your own vodka with cucumber, but it is just as easy to find at your local liquor store. To make your cocktail look extra pretty, garnish with an extra cucumber slice and a lime wedge!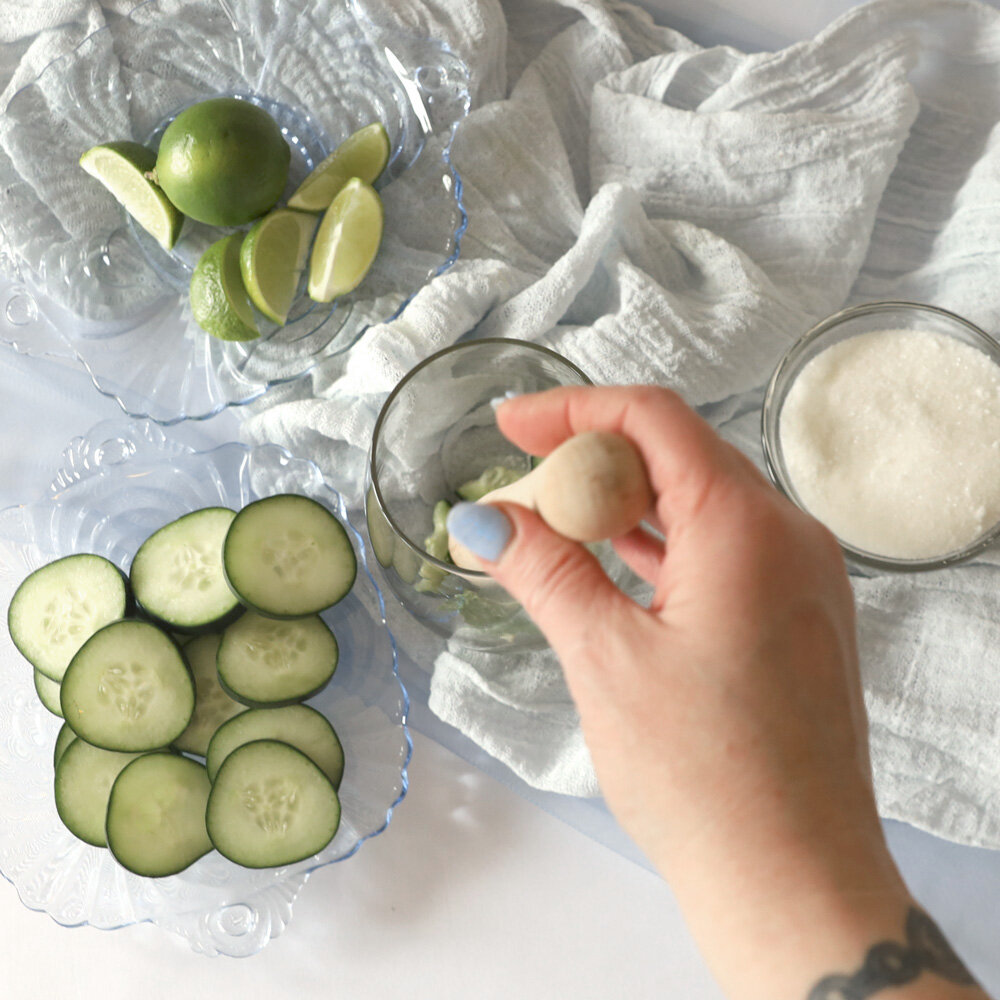 Serve up your Cucumber Mojito in Style
Now that you've got your cocktail poured, the final touch is the party decor. No need to worry, here at For Your Party we've got your party decor needs covered. Our new collection, Hinterland Honeymoon is made for a summer soiree. With neutral tones and pops of complementary colors, you and your guests will be drinking your cucumber mojitos in style! Some of our favorites at the office have been the Frost Flex Cups  (did we mention they're dishwasher safe AND shatterproof??) and our Script Names Cocktail Napkins. If you feel like showing off your drink (because it's just so darn pretty), we suggest putting your mojito in one of our drink pouches!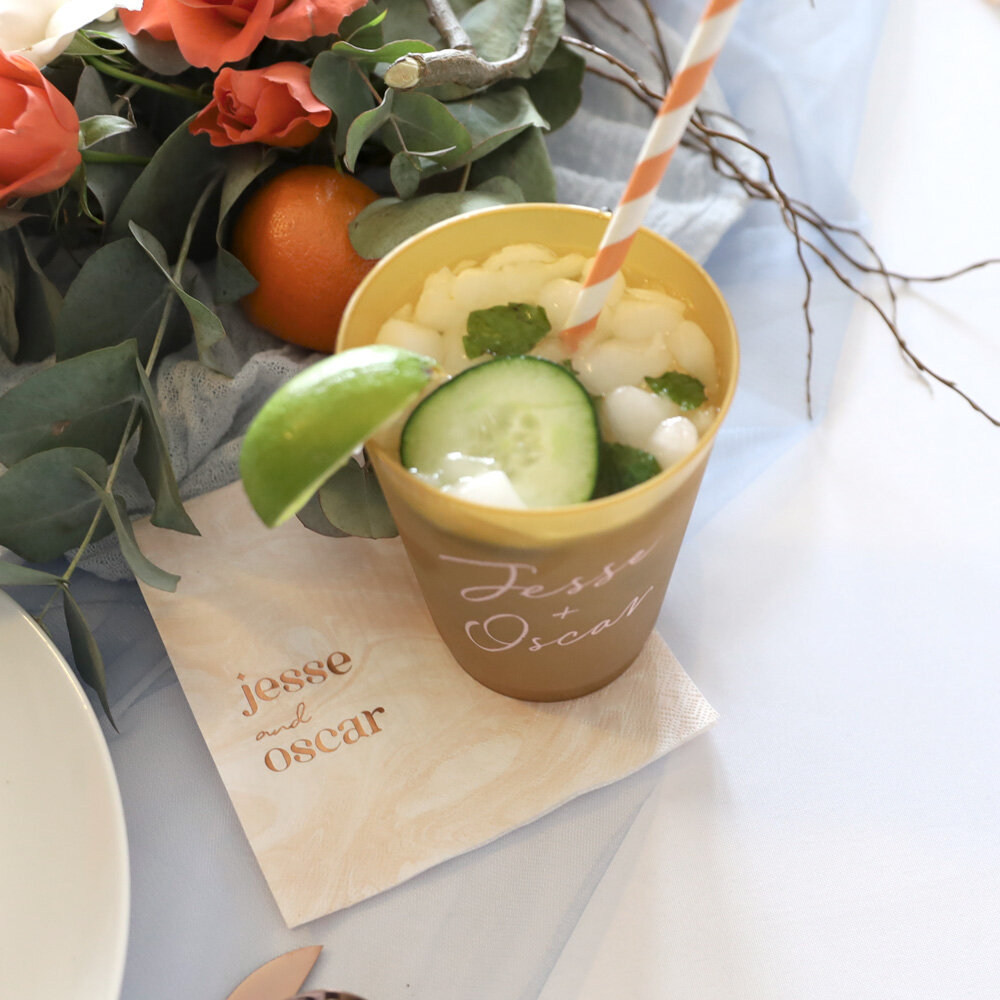 Cheers!
And voila, you and your cucumber mojito are ready to party! Try it out at your next summer bash and let us know how you like it! No matter what the occasion, For Your Party loves being a part of it.
Image