At For Your Party, we specialize in the artisan process of foil stamping on many of our custom party accessories such as wedding invitations, napkins, matchboxes and coasters. Foil stamping is a elegant, upscale process that gives your personalized wedding and party accessories a refined look. Interestingly, it has been used for decades in many other mediums, as well. That gorgeous, glittery edging on vintage book bindings? Foil Stamping! Gold monogramming on luxury luggage? Foil Stamping. What better process to use in creating eye-catching, vibrant personalized napkins, wedding invitations or custom matches? 

Foil stamping is a classic process that looks equally amazing on any color of napkin or paper. The foil stamping process does not use ink, which can have varied results depending on the texture and color of the item. Instead, the color of foil that you choose is the same, whether you opt for a dark, vibrant napkin or a more neutral, classic ivory. Therefore, with foil stamping, you have the creative freedom to create your custom wedding napkins to be ivory with gold foil stamping, and to add a custom matchbook in black with gold stamping. The gold foil stamping will match across the products, even though one item is printed on ivory napkin paper and the other item is stamped on sturdy black cardstock, giving your personalized a upscale look.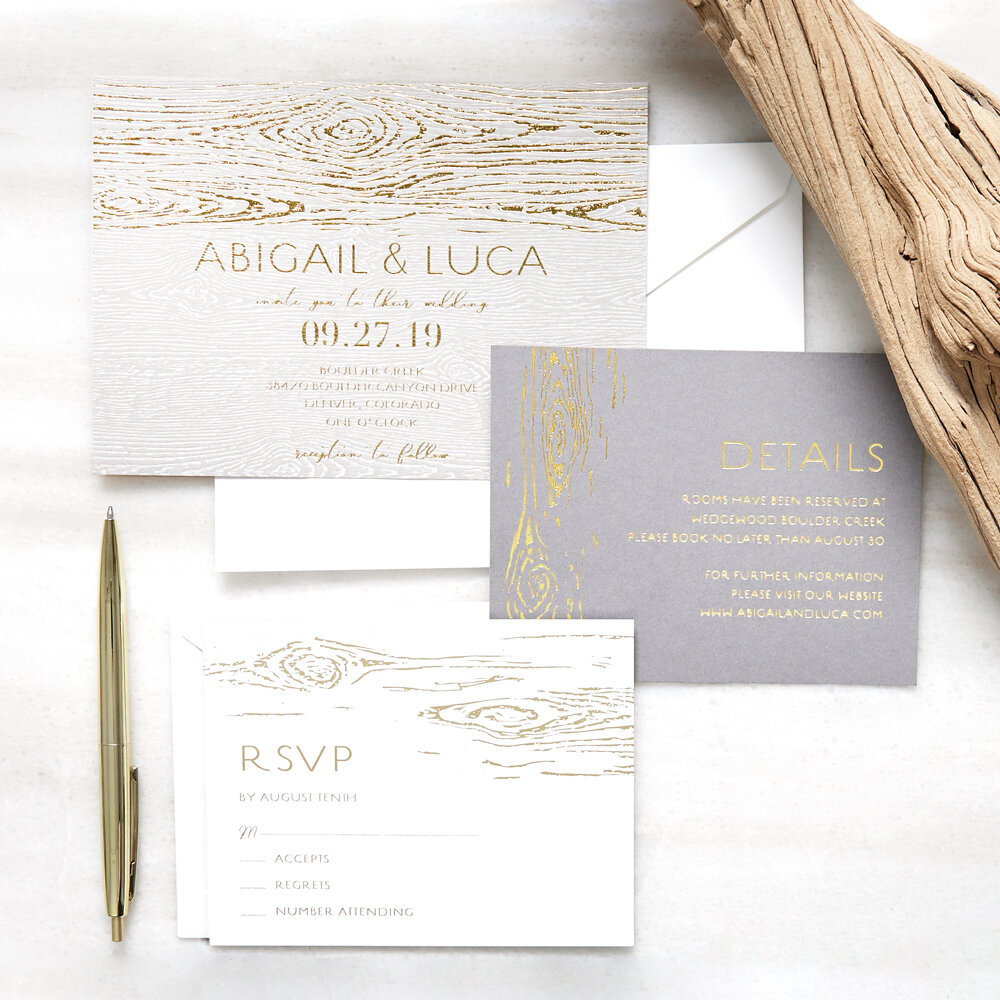 For Your Party employs foil stampers with years of experience in their trade to ensure top-notch quality production of your custom designed wedding accessories. After a design is created and approved, a plate is made for each design, which is then etched out to create your unique design for the foil stamping process. This elegant effect uses heat and pressure, not wet ink, to imprint foil onto the item being foil stamped.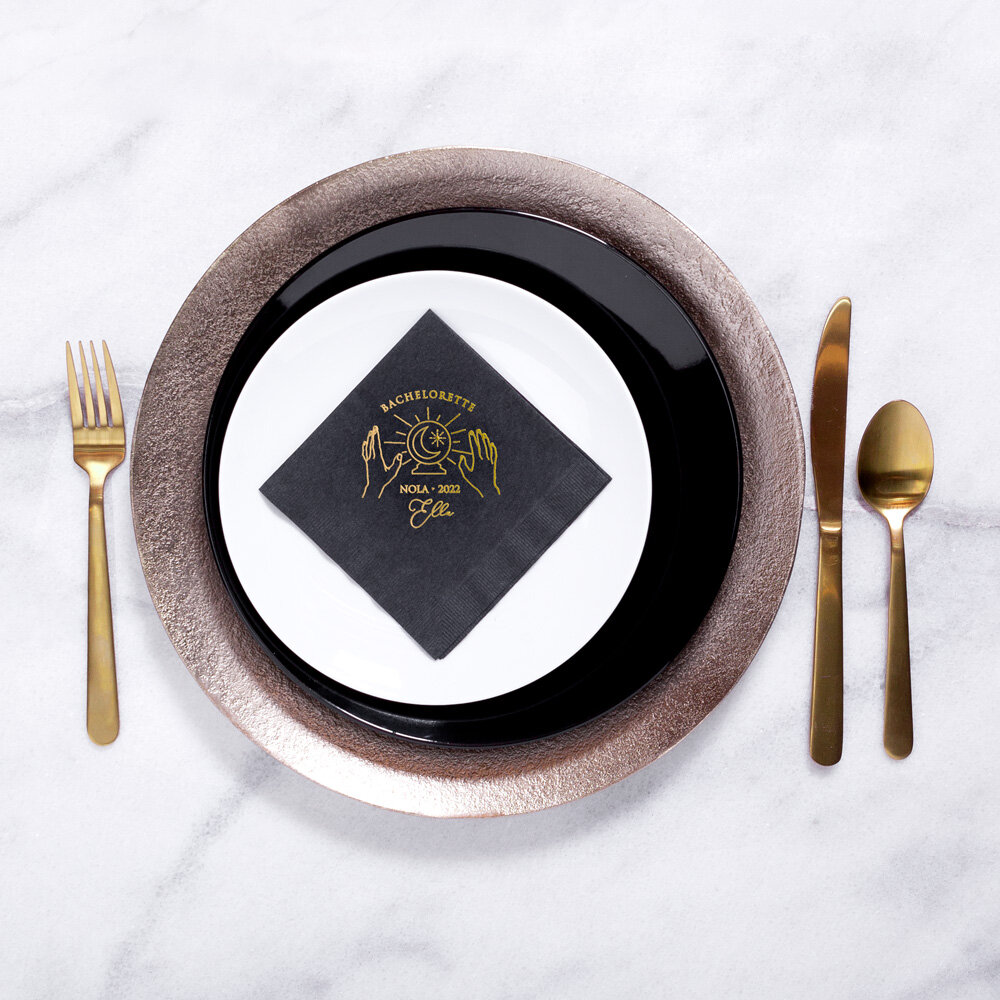 For Your Party has recently extended our foil stamping efforts into a new product category by offering personalized face masks! Now, not only can your custom foil stamped napkins and personalized matches coordinate, but you can offer your guests foil stamped face coverings for your event. 2020 brides and grooms, and anyone else hosting a gathering during the pandemic, are appreciating the option of offering face masks to their event guests. Face mask are a hospitality essential in 2020, after all!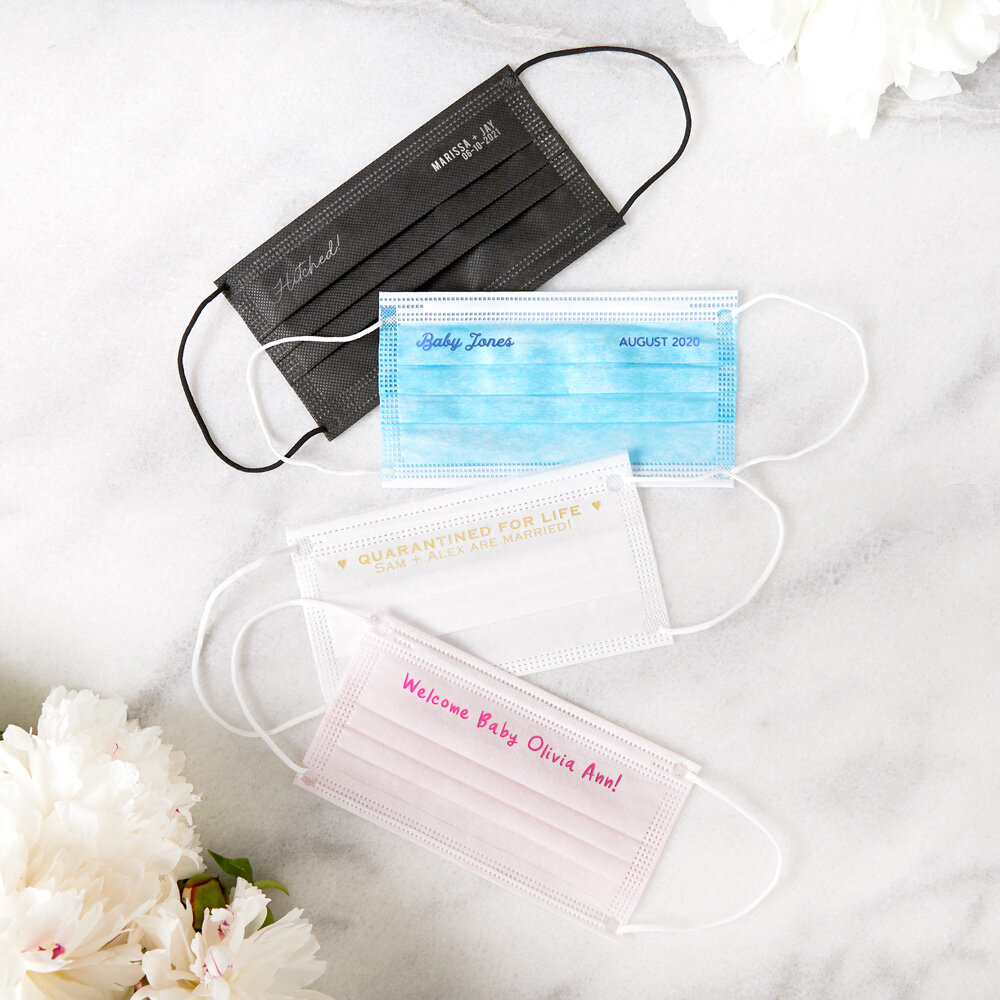 In a world of quick results, choose a more in-depth, luxury process for your personalized products. The artisan process of foil stamping gives your personalized party accessories a look that is truly unmatched. So, trust the details of your special day to a proven process. Foil stamping delivers truly gorgeous results! Beware, though! You may find yourself thinking of more and more items to foil stamp to bring that beauty into your everyday life!