With a record number of weddings set this year, these 2022 wedding trends are going to be everywhere. Two years of COVID-19 are behind us, and communities are ready to gather with the people they love and dance the night away. 
As trend setters in party accessories and events, For Your Party knows that planning your wedding can be overwhelming. These of-the-moment themes are the perfect place to get started. Below you will find wedding trends for any style, from vintage inspired to themes that are distinctly 2022.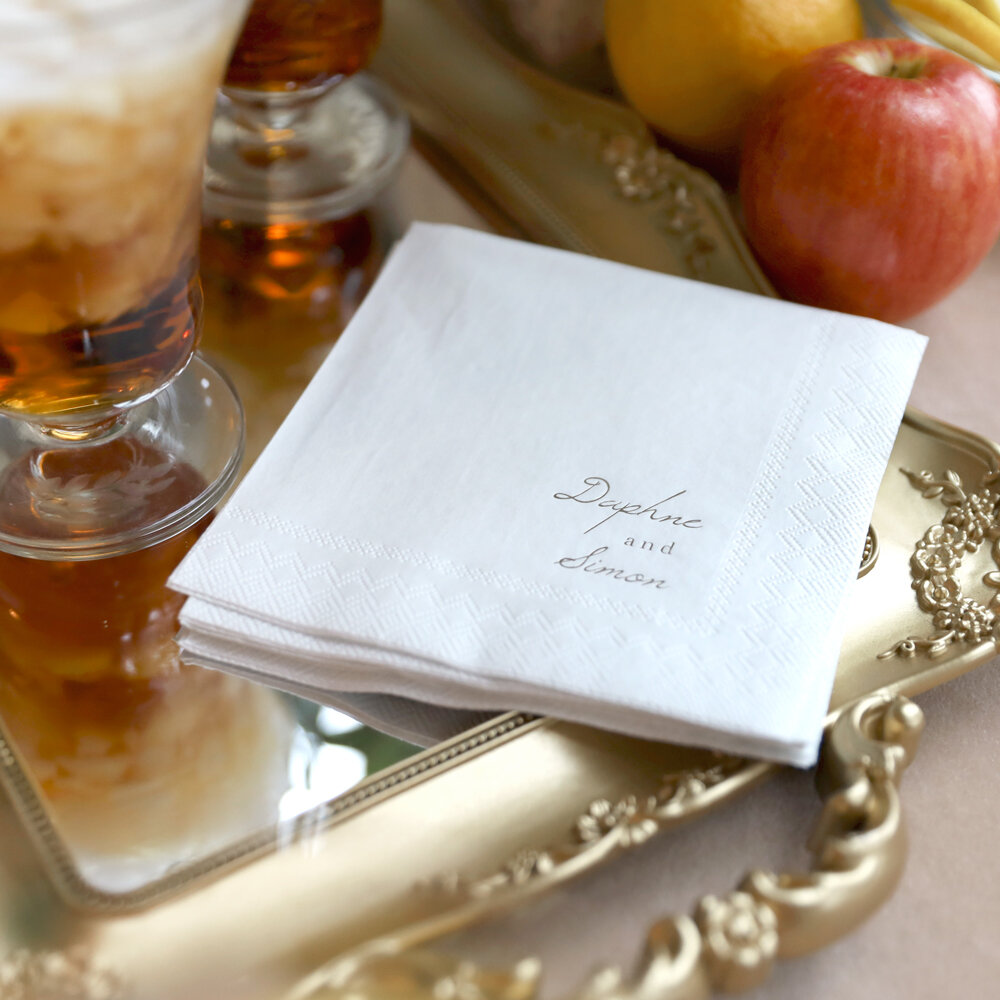 Bridgerton Inspired Bash
Simon and Daphne won our hearts in Netflix's Bridgerton last year, so it's no surprise that we will be seeing Regency era inspired parties trending in 2022. Fit for a royal wedding, a Bridgerton theme will feature soft pastels, "something blue" accents, and romantic textures.
For Your Party's latest collection, Modern Fairy Tale was inspired by the Bridgerton trend. Our team of in-house designers created romantic party accessories that will tie your whimsical evening together. Our personalized shimmer cocktail napkins and vintage wax stamp coasters are sure to impress your guests.
Trendy and Timeless
The beauty of a Bridgerton inspired soirée is that though it is a hot 2022 wedding trend, this classic aesthetic will stand the test of time. A blend of old-world and whimsical details, your special night will be of the moment while remaining timeless.

Nature Inspired Color Palettes
In 2021, we saw a lot of dusty colors, and that trend is sure to continue in 2022. This year the focus will be on dusty sunset pastels, especially in early winter. With so much time the past two years spent indoors, a huge wedding trend as we move forward in 2022 is taking inspiration from the contrasting colors in nature.
Destination weddings will be largely popular this year, with retreats to the Australian hinterland being especially on trend. But you don't have to cross the planet to achieve this aesthetic. Keeping your color pallet in mind, lean into "more is more" when it comes to décor. The tablescape is going to be a focal point at 2022 weddings, so adorning yours with candles, ornate floral arrangements, and personalized detail cards or place cards will be a showstopper.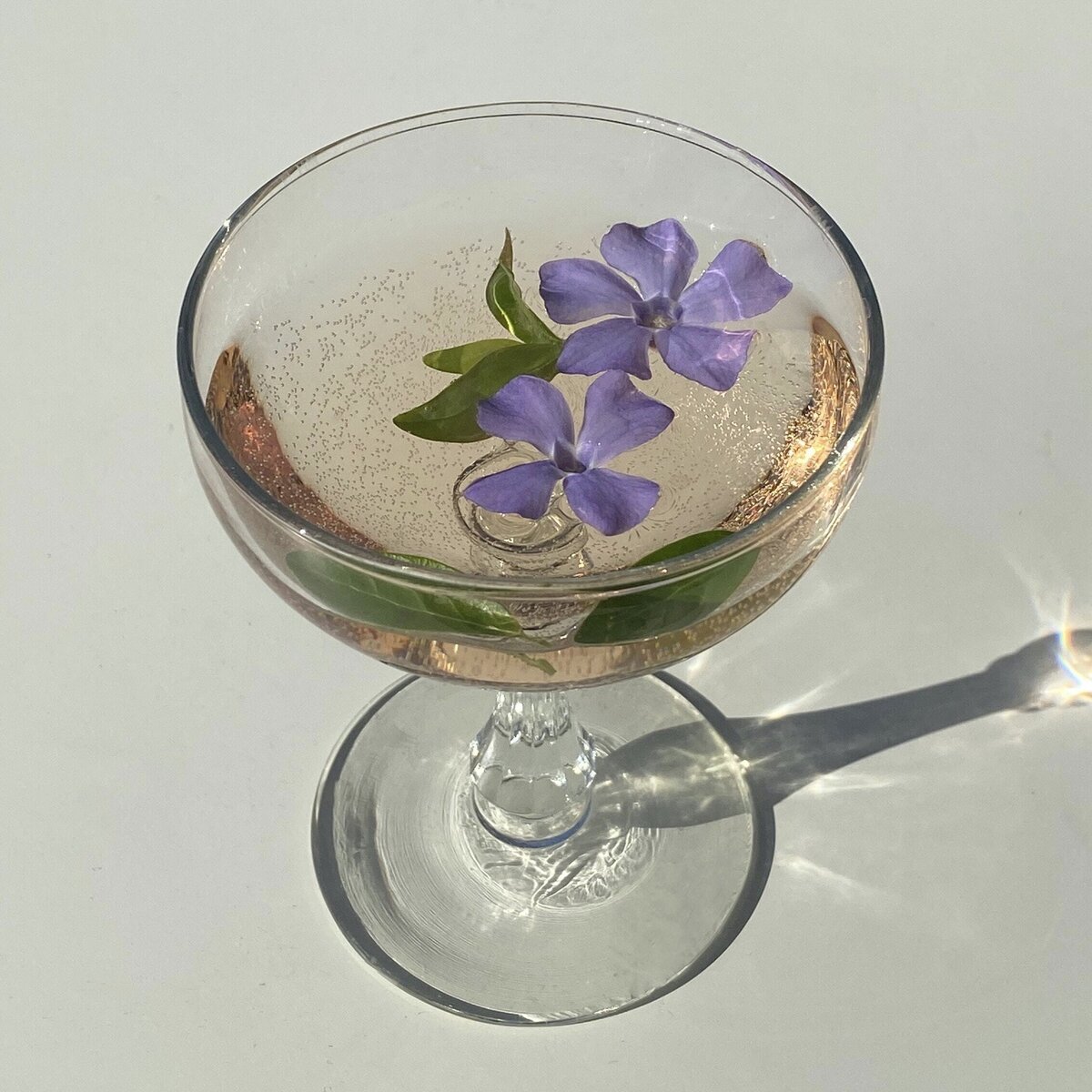 A Nod to the Mod 1960s
Florals for the spring? Groundbreaking, we know. But some things are timeless for a reason! Modernize this classic wedding trend for 2022 with bright floral arrangements in unexpected pops of color. Delicious lemon, lilac, and periwinkle (hello Pantone color of the year) will be a stunning combination for the spring and summer.
We know trends are cyclical, and 2022 is going to be all about the mod 60s. Think white go-go boots, androgynous suiting, and mini skirts no matter the weather. We're already seeing trendsetters like influencer and model Ivy Getty throwing a groovy mod inspired wedding this winter. The 60s are an iconic decade to take inspiration from because of their fearless mixing of colors and patterns.
Personalized Party Accessories as Details

Whatever color story you choose, For Your Party's best-selling cocktail napkins are the perfect addition to your wedding. With hundreds of color combinations, they can be customized for every event. You can design your own from scratch using our customizer tool, or select one of the thousands of designs from our galleries. This personalized touch will add a custom sophistication to your 60s inspired soirée.

Relaxed Reception
With 2021 behind us, people are looking to let loose and move away from formal events of the past. This not-your-mother's-wedding trend is all about elevated casual comfort. Let's face it, after spending so much time in sweatpants, we're more than happy to leave rigid conventions of the past behind us.
Some couples are opting to throw a low key ceremony either at a courthouse or with an intimate circle, then opening the guest list for a larger bash. We're predicting nighttime outdoor parties will be a huge wedding trend for 2022. Picture family style dining tables beneath twinkle lights for a moody and bold look. Hiring a food truck or serving trendy unconventional appetizers will add an element of fun to the evening.
A personalized touch will go a long way whether you are keeping your relaxed reception small or opening it to extended family and friends. Give away memorable wedding favors like custom can coolers or candy filled cellophane bags for the perfect touch.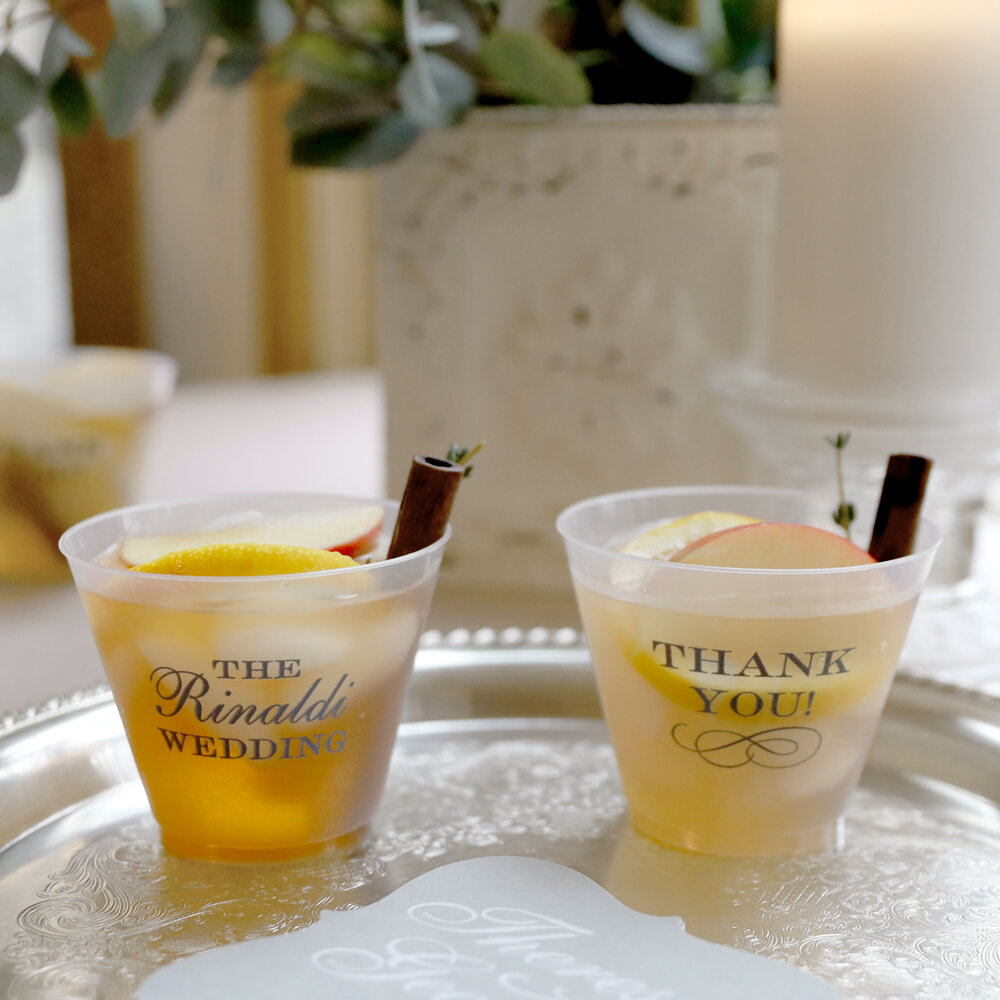 Make It Your Own 
The best wedding trend for 2022? Curating a night that is uniquely you and your partner. Whatever your theme, adding custom personalized touches to party favors and accessories will make your wedding a day that you'll treasure forever. 
Shop This Post