This summer cocktail recipe will keep you cool and refreshed! Disco Lemonade is our twist on a peach old fashioned. With just four simple ingredients, this delicious summer cocktail recipe will come together faster than you can say disco lemonade.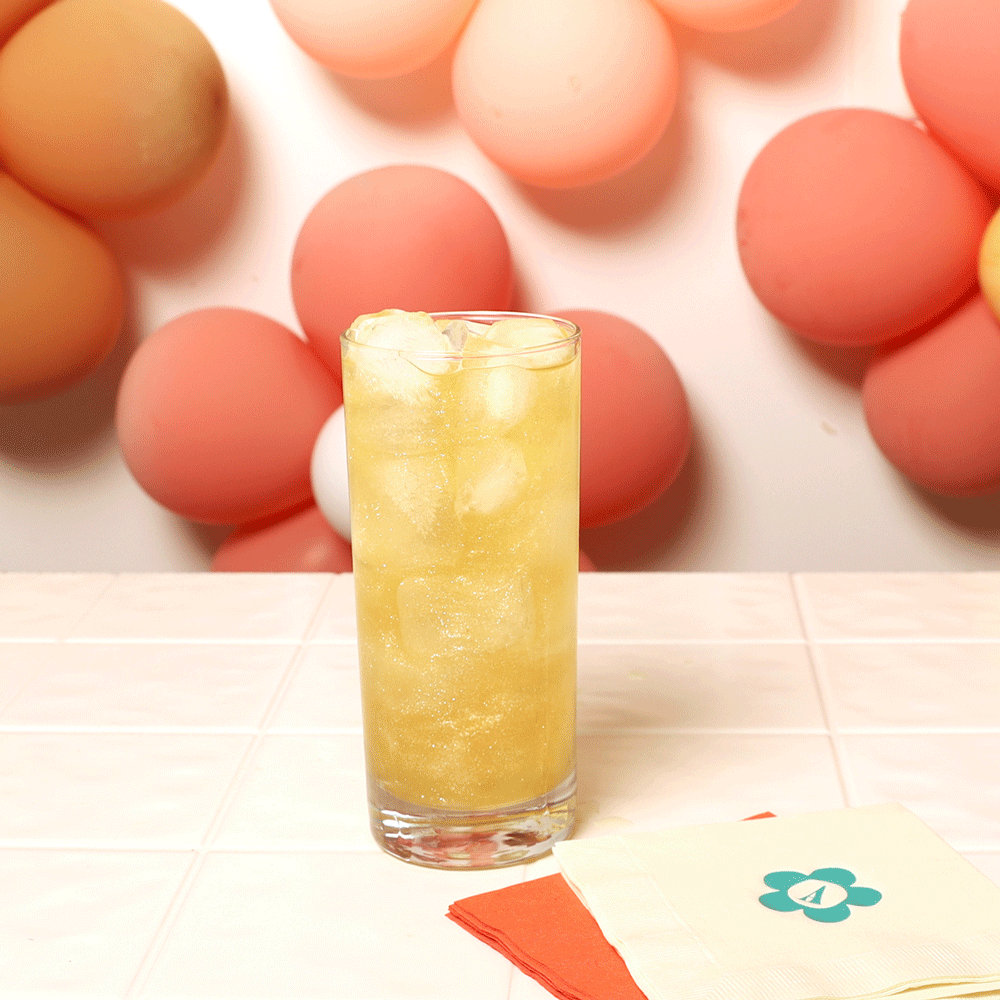 Retro Revival
Disco lemonade is the perfect summer cocktail recipe for a disco themed birthday party, groovy wedding, or Studio 54 inspired party. Infusing retro vibes in party planning has been a hot theme this season. From the decor to the drinks, a theme is best executed when you go all the way. Disco Night, For Your Party's newest collection is all about those groovy vibes. Featuring party accessories including personalized cocktail napkins and custom cups, this collection will turn your event into a true disco party. And what's a disco party without the perfect drink? We'll handle the party accessories while you pour this delicious summer cocktail recipe and get your guests ready for the dance floor.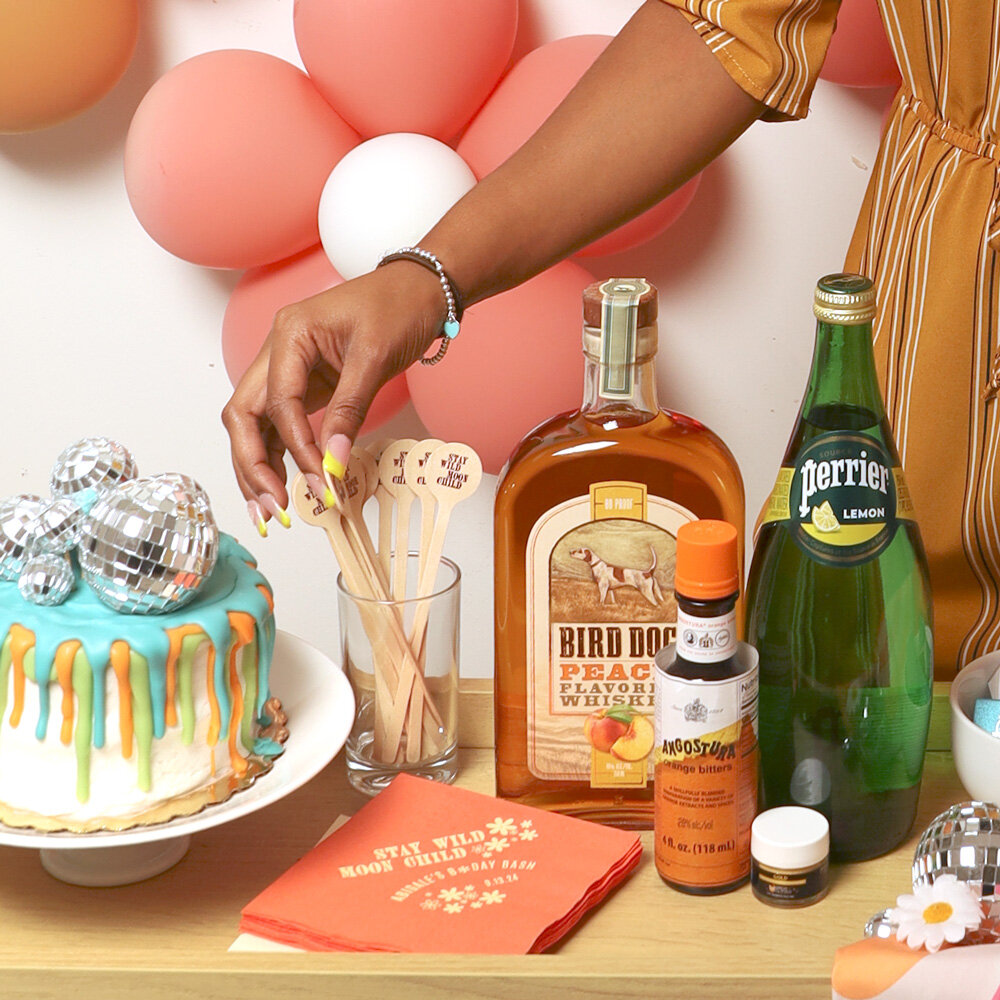 Your Secret Weapon
There are two elements that make this summer cocktail recipe extra special. The first is the peach flavored whiskey. Even if you are a whiskey skeptic, the juicy peach flavoring helps to sweeten the cocktail. Disco lemonade is sure to be a crowd pleaser no matter what liquor your guests prefer. 
Second, who doesn't love a bit of sparkle? That's why we add edible sparkles-yes you read that right. Edible sparkles are made of sugar, cornstarch, and color additives, and are 100% safe to consume. These days finding edible sparkles is as easy as an online search, and is well worth it when going that extra mile for your theme. This summer cocktail recipe is almost too pretty to drink, but too tasty to avoid!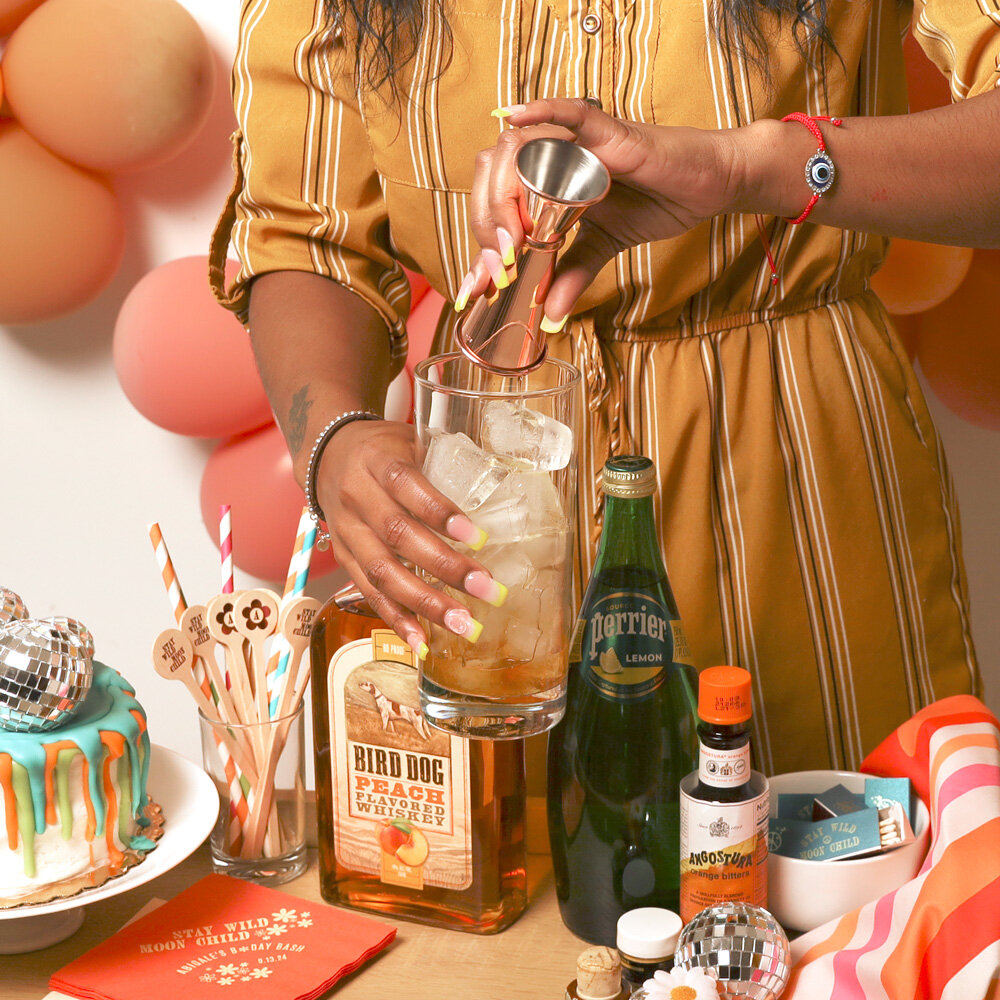 Ingredients
Ready to get started? For this summer cocktail recipe you're going to need: 
For one serving
2 ½ ounces of peach flavored whiskey
2-3 dashes of orange bitters
Sparkling water to top it off (we used lemon Perrier)
A pinch of edible sparkles
Ice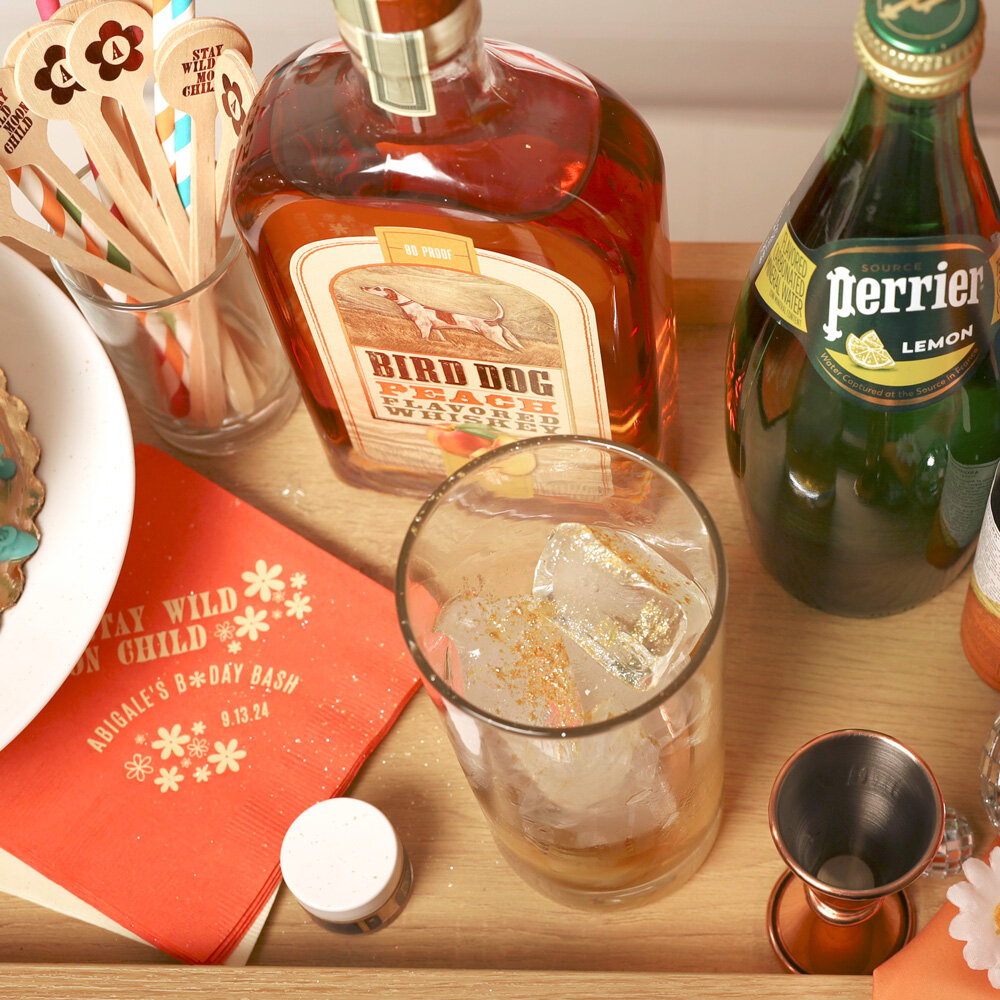 Instructions
Fill your glass with ice and pour in the whisky.

Top off with 2-3 dashes of orange bitters.

Add those edible sparkles to the top! 

Fill the rest of your glass with lemon flavored sparkling water.

Stir together and serve!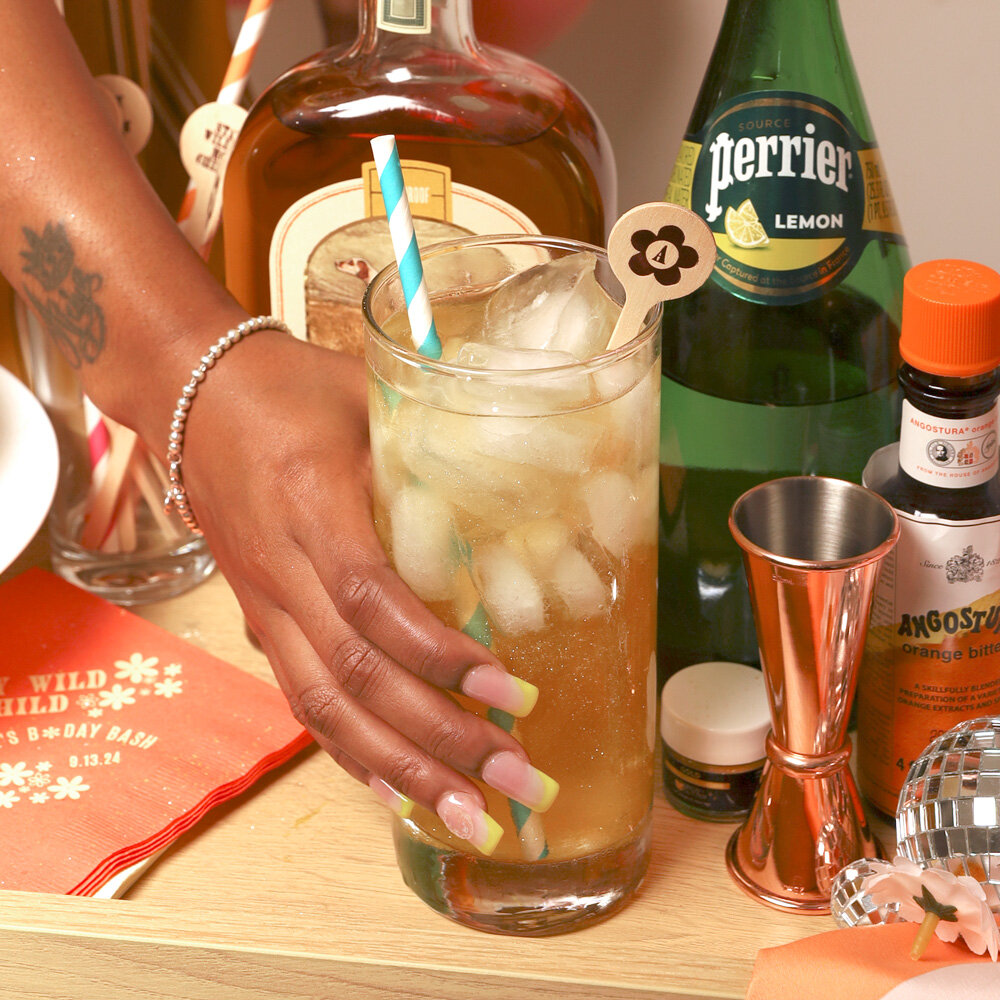 Final Touches
If you want to take this summer cocktail recipe to the next level, add custom stir sticks and paper straws. Remember to check out our Disco Night collection to see all of the groovy personalized party accessories we have to offer. As always if you make Disco Lemonade at home, tag us on Instagram!
Shop This Post
Image