Sadly the end of summer is nearing, but it's not quite over yet! Here at the FYP office, we're trying to make it last as long as possible. And what drink reminds you more of summer than lemonade? Well, we found the cocktail recipe that reminds us of just that! Follow along for the step-by-step breakdown for this simple limoncello martini recipe that you absolutely must try before summer ends. 
Our limoncello martini recipe is the perfect way to end your night. Many people even think of Limoncello as a dessert beverage. The tanginess of the lemon and the sweet sugary taste are the perfect combination on a warm summer night. 
While limoncello is delicious by itself, we wanted to mix it up a little! So we present you with the limoncello martini… because why not add more vodka and lemon? (the more the merrier in our opinion). This cocktail is only a few simple steps and will make you look like a pro mixologist. Think of this drink as your new party trick.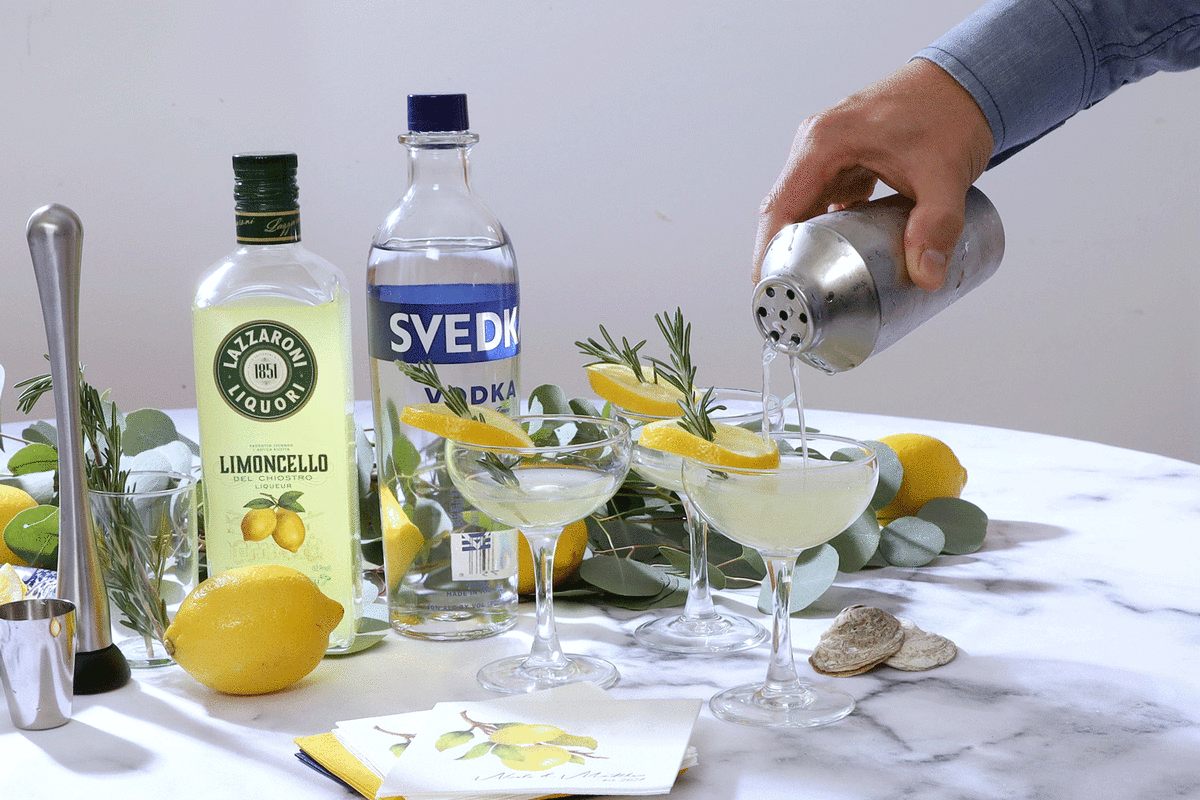 Limoncello Martini Ingredients
To make this summer cocktail, you're going to need:
For one serving
1 ½ oz of vodka

¾ oz of lemon juice (freshly squeezed or bottled)

A sprig of rosemary

Limoncello (store bought or homemade)*
*If you want to take this simple recipe up a notch, we recommend you make your own limoncello! The impact is greater than the effort you will put in, and this easy step will kick your cocktail bar into professional status. To find out how to make homemade limoncello, click here.
Limonello Martini Instructions
Now that you've assembled your ingredients, it's time to make your limoncello martini. Don't worry, this part is easy.  Add one ounce of your limoncello and half a sprig of rosemary to a cocktail shaker and muddle them together. This will help infuse the flavors together, giving you a perfect blend of the two ingredients.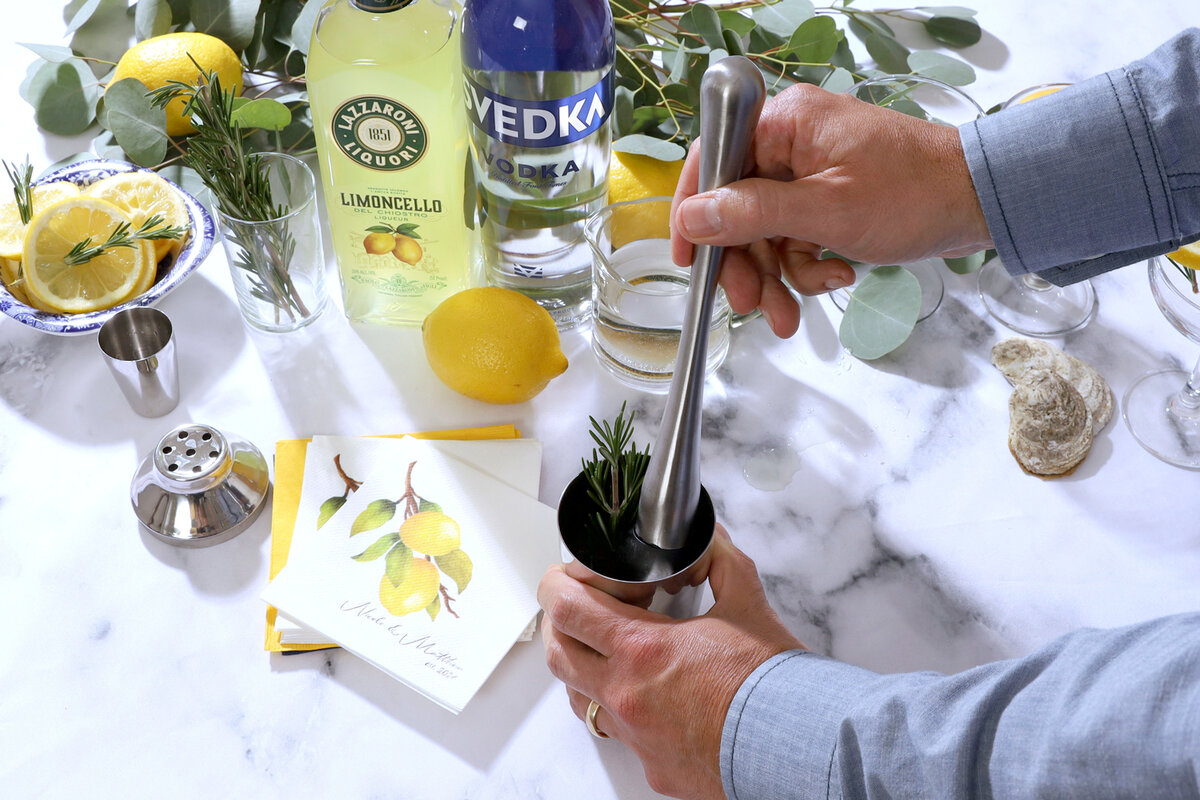 The next steps are simple. Add ¾ ounce of lemon juice (freshly squeezed or bottled will do), 1 ½ ounce of vodka (because you can never have too much), and some ice into the shaker. Shake for 10-15 seconds and strain into a glass. If you want to really make sure no rosemary sneaks through, you can double strain it, but it's not necessary in our professional opinion.
It's All in the Presentation
Now, with all the effort you put into making this cocktail, you want to make sure the presentation is as good as it gets. Luckily our Classic Italian Wedding Collection just dropped and just so happens to have a lemon theme (kinda perfect, right?). Our cups would make your limoncello martinis look extra cute, and why not add some lemon adorned napkins, to go with it? You have to be prepared for spills after all! Don't worry, we included a picture of a table set up as well for all your inspo purposes.

Let's get started. First, stating the obvious here, the main ingredient for our limoncello martini is limoncello. While you can easily buy this at most liquor stores, it is just as easy to make at home! To make your own limoncello (ooh la la) first start with some lemons - we used 10 but you can easily adjust this depending on how much you want to make. This will make approximately 4 cups of limoncello. Simply peel the lemons, with a vegetable peeler or zester, trying to remove as little of the pith from the lemon as possible while doing so.
Once your lemons are peeled, place them in a 1-quart jar and cover them with vodka. This will infuse the vodka with the lemon peels when left out. Let the jar sit somewhere out of direct sunlight for anywhere between 4 days to a month.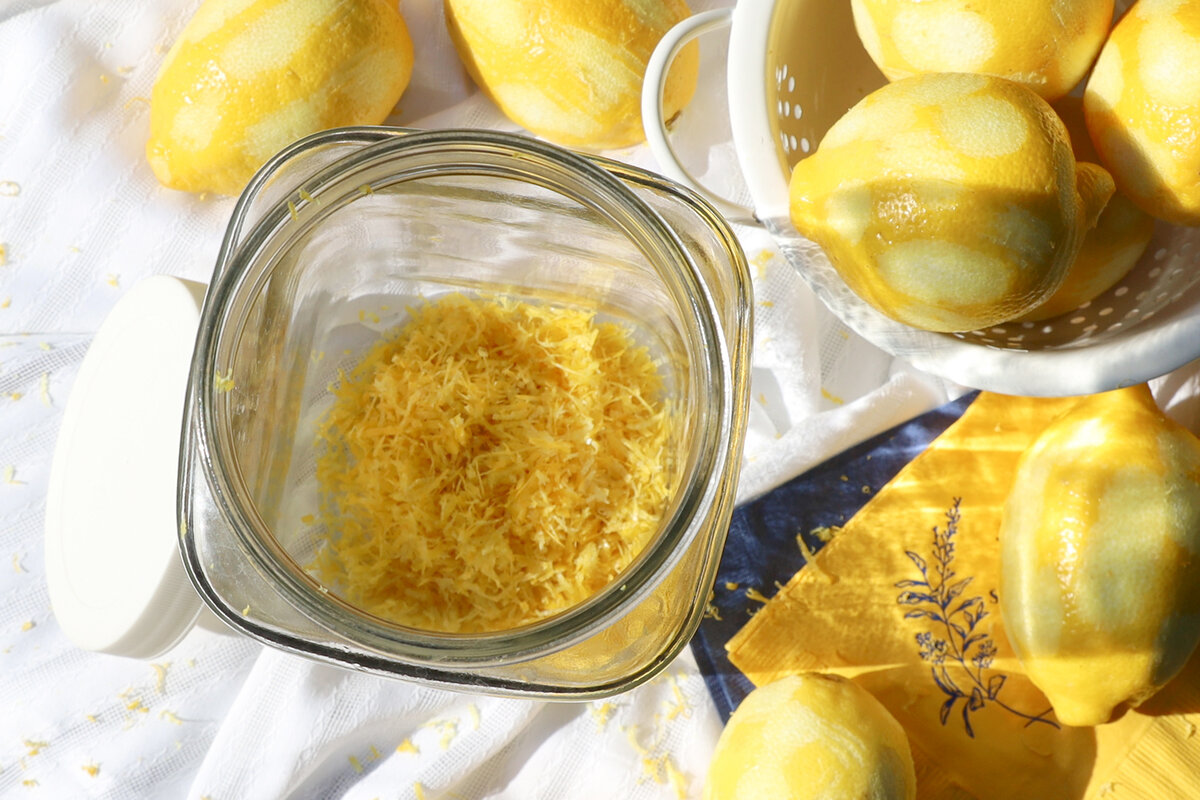 After letting it sit for your desired amount of time, it is time to strain the lemon-infused vodka. A simple way to do this is to line a strainer with a coffee filter. Simply pour the vodka through the filter into a measuring cup. 
Once that is all strained, it is time to make your simple syrup. This will sweeten your limoncello concoction to give your limoncello martini that sweet, yet tangy taste we all know and love. You can do this by simply simmering 1 cup of water and slowly mixing in one cup of sugar until fully dissolved. This is a good base recipe, but feel free to add more sugar or more water to taste. After you have completed your simple syrup, you can now mix it with the infused vodka. Slowly add the simple syrup while stirring (and tasting, of course) to get the amount of sweetness you prefer.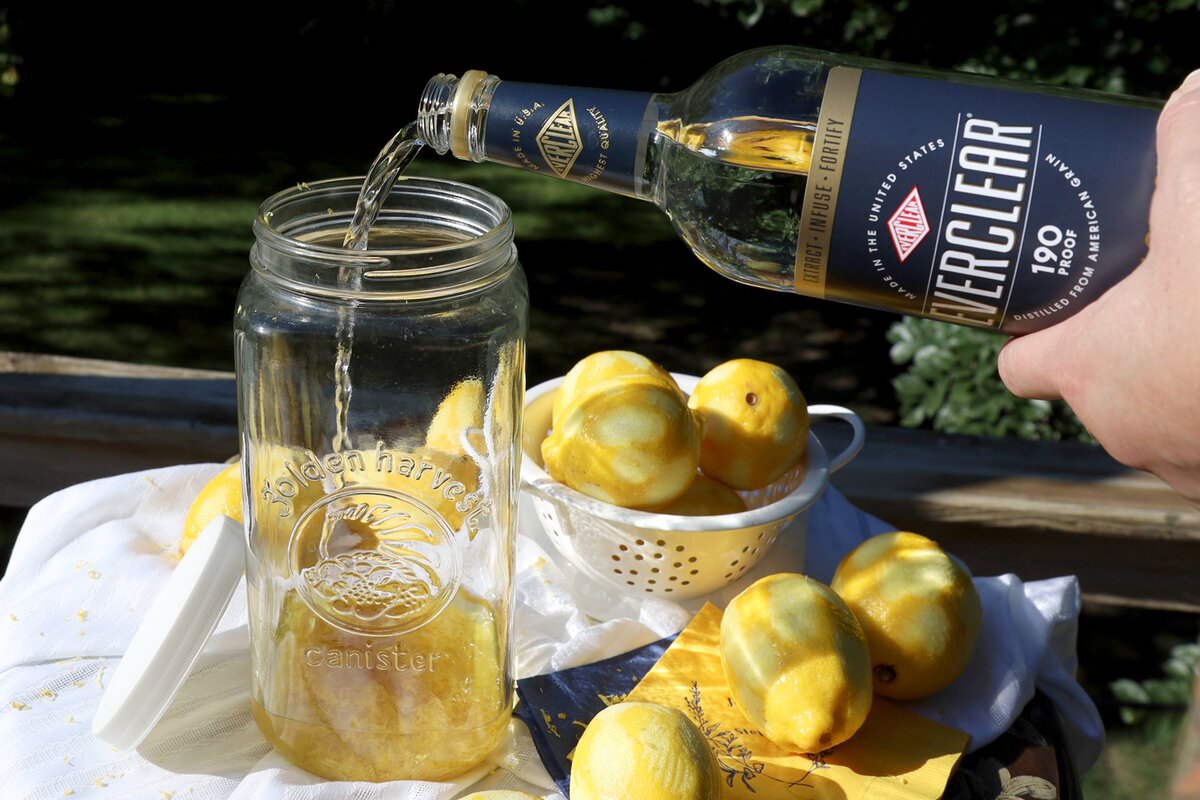 And TA-DA! You've made your own limoncello! Bottle this bad boy up and put it in the fridge or freezer. Limoncello is best chilled, so it's probably best to chill it for around 4 hours before serving it.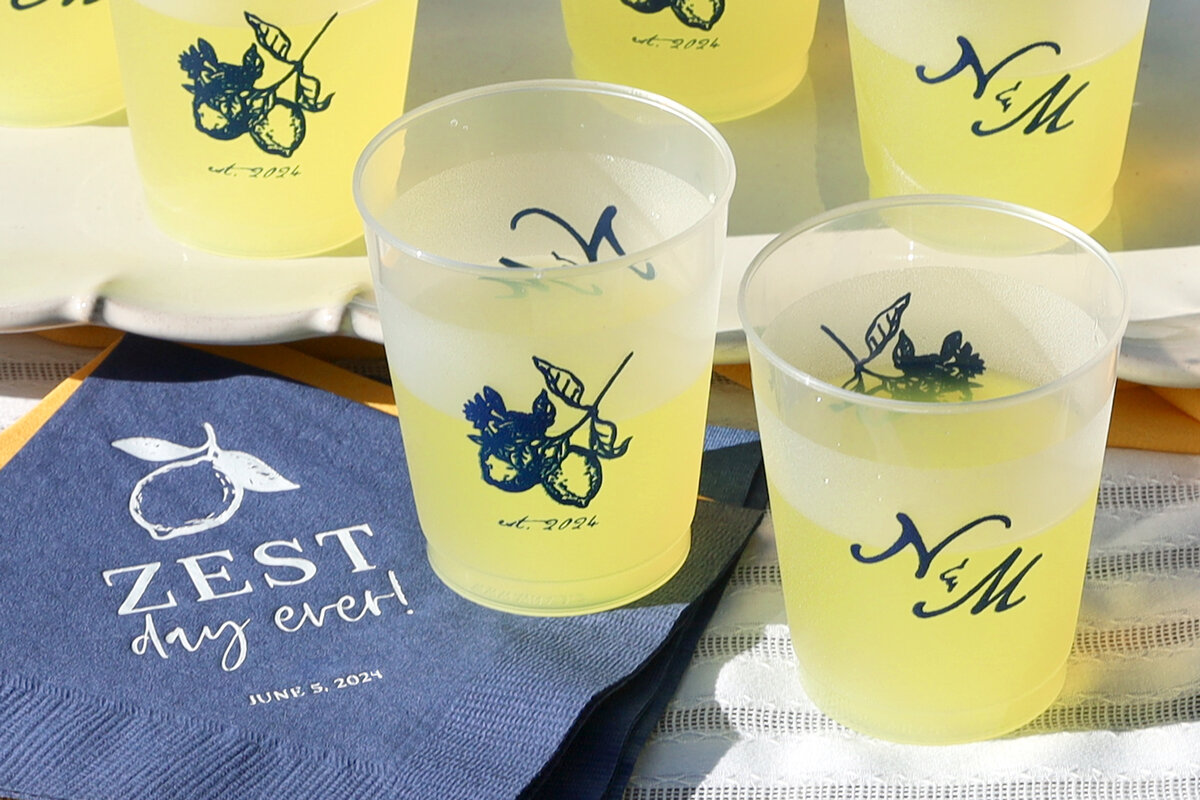 Cheers!
We hope you enjoyed this limoncello martini cocktail recipe as much as we enjoyed writing (and tasting) it! Tag us on Instagram if you decide to test it out at your next cocktail party @foryourparty!
Shop This Post
Image