You know what they say, April Showers bring…. Elderflowers? Well, close enough. This elderflower champagne cocktail recipe is the ultimate spring happy hour drink. We mean it. Get ready to have a new go-to. 
With the perfect balance of light, sweet, and floral, our Elderflower Champagne Cocktail is sure to be a fan favorite at your next event. This cocktail would make the perfect signature wedding drink if you're soon to be tying the knot, but also works for any spring soiree you may be throwing.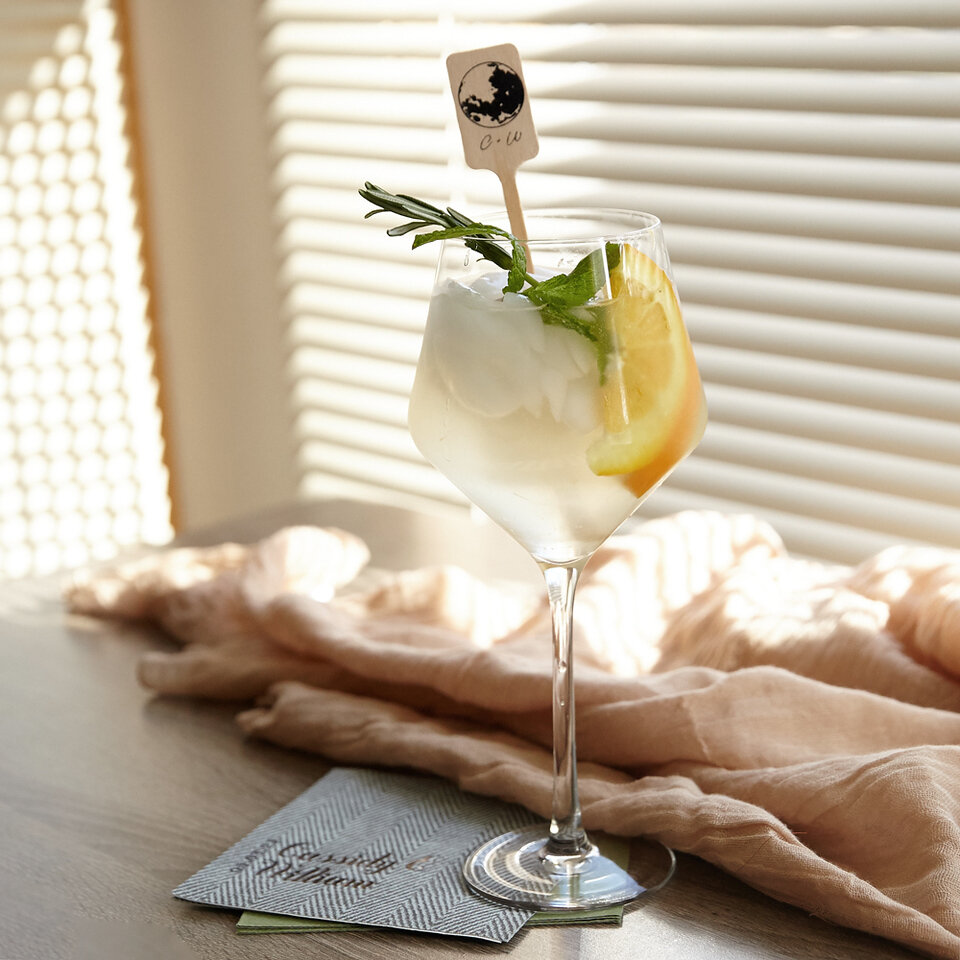 Why Elderflower?
We've all had a champagne cocktail, but the Elderflower syrup brings this drink to a new level.  Now, you might be thinking, what exactly does Elderflower Syrup taste like? Let's start from the beginning. An Elderflower is a small white blossom that comes from the Elderberry tree. When mixed over time with a simple syrup you're left with a fresh, slightly fruity,  and floral taste; AKA perfect for a spring night. This mixed with the crisp, bubbly taste of champagne is just *chef's kiss*. We can assure you that whoever you serve this Elderflower Champagne Cocktail to will immediately ask for the recipe… and a refill. 
Give Your Elderflower Champagne Cocktail that Extra Pizazz
Whether you're making this cocktail for a whole group of people, or just for yourself (no judgment here); when you have a drink that's this beautiful, you just have to have something equally as pretty to put it in – we don't make the rules. Luckily here at For Your Party, we've got you covered on all things pretty and personalized… barware included.  
Dress your drink up with all the party accessories! We personally recommend our stir sticks, cocktail napkins, and frost flex cups to add that extra oomph to your next spring drinking event, whatever that may be. Our Elderflower Champagne Cocktail recipe happens to go perfectly with our Relaxed Reception Collection. This collection is perfect for a more casual wedding reception or a patio party with friends! Pairing our custom Written In the Stars cup with Moon Stir Sticks will give any event a unique yet relaxed feel.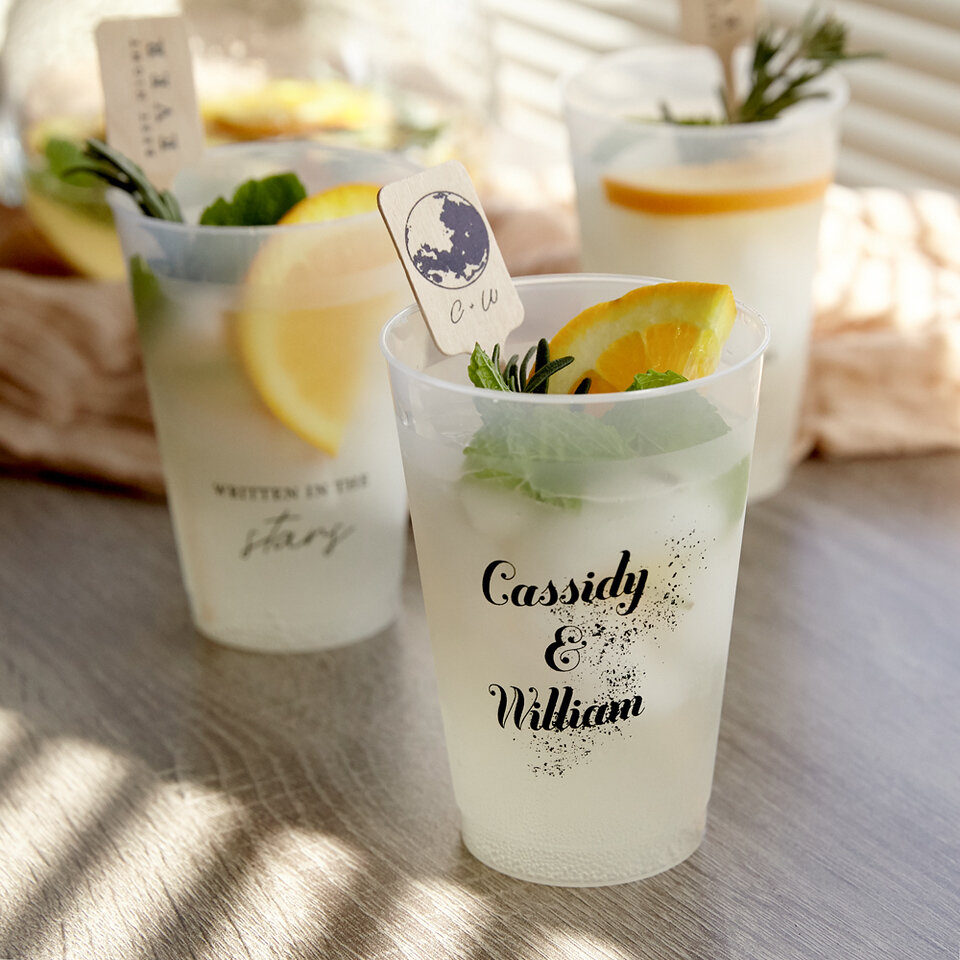 Let's Mix It All Up
For such an elegant cocktail, it is unbelievably easy to whip up. This recipe only calls for six ingredients, but feel free to adjust to your taste.   
These include champagne, elderflower syrup (you can usually find this at your local liquor store, or make your own if you're feeling ambitious), club soda, and your choice of garnish.  In this case, we thought orange slices, mint leaves, and rosemary were appropriate, but feel free to sub in other fruits like raspberries, pears, or strawberries depending on your mood or what you have on hand. You can also adjust this Elderflower Champagne Cocktail to be non-alcoholic, simply by leaving out the champagne!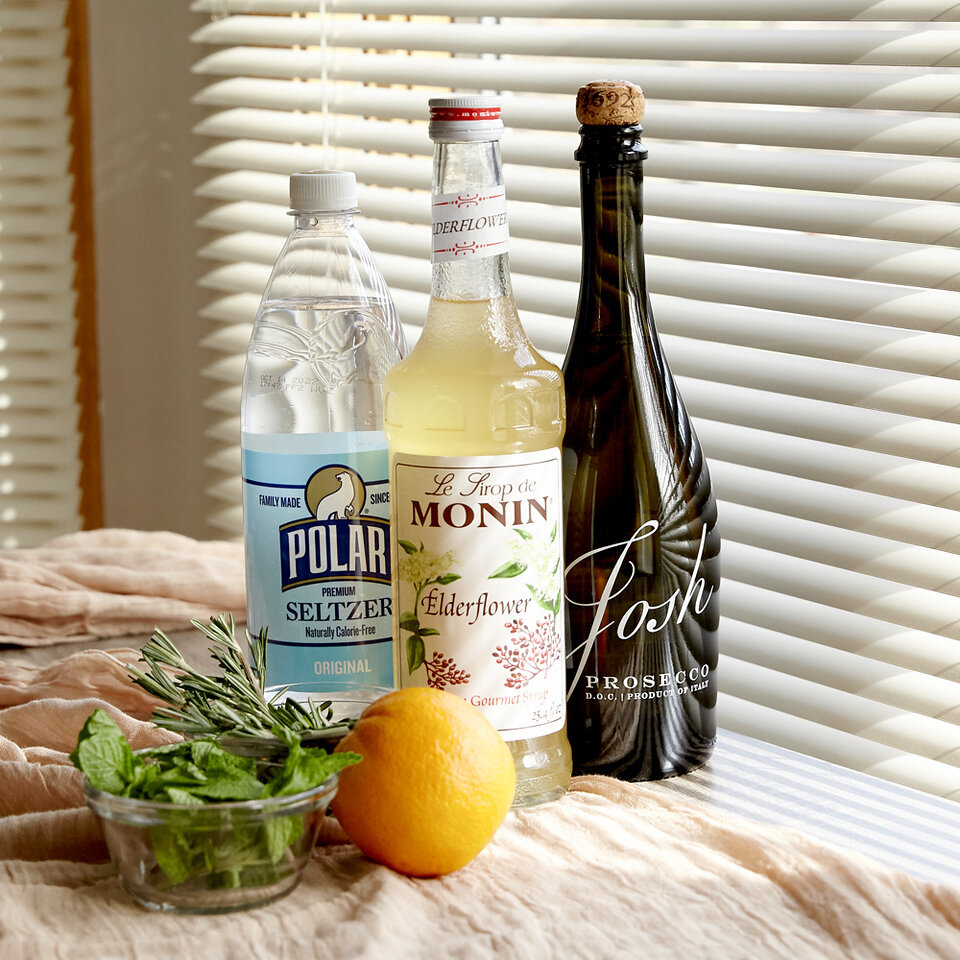 Now, Let's Get Into The Specifics:
Makes about 6-7 servings
Elderflower Champagne Cocktail Ingredients: 
1 bottle of Champagne (can substitute Prosecco)
12 oz. (1 1/2 cups) seltzer/club soda
3-4 tablespoons Elderflower Syrup
1 large orange, sliced
Large handful of fresh mint leaves
Few sprigs of fresh rosemary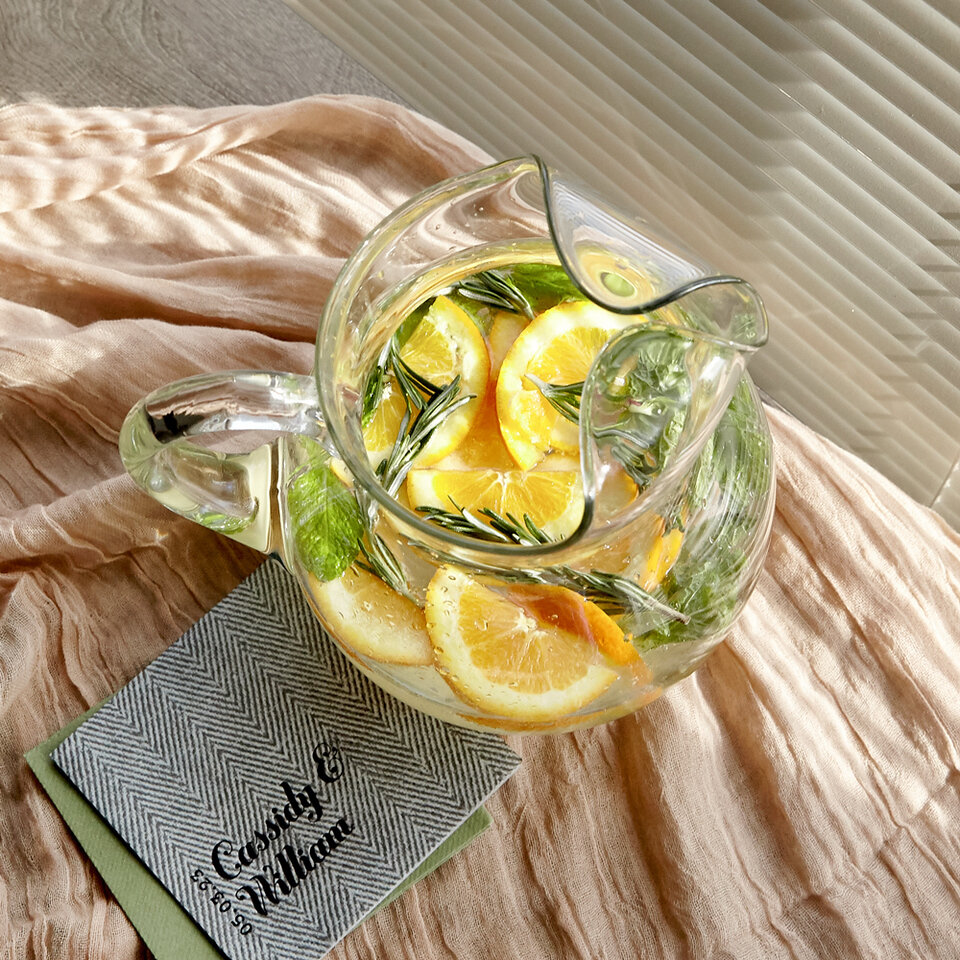 Step 1: 
Mix together Champagne, Elderflower Syrup, and club soda in a large pitcher. 
Step 2: 
Mix in desired garnish. 
Step 3:
Pour into glasses over ice.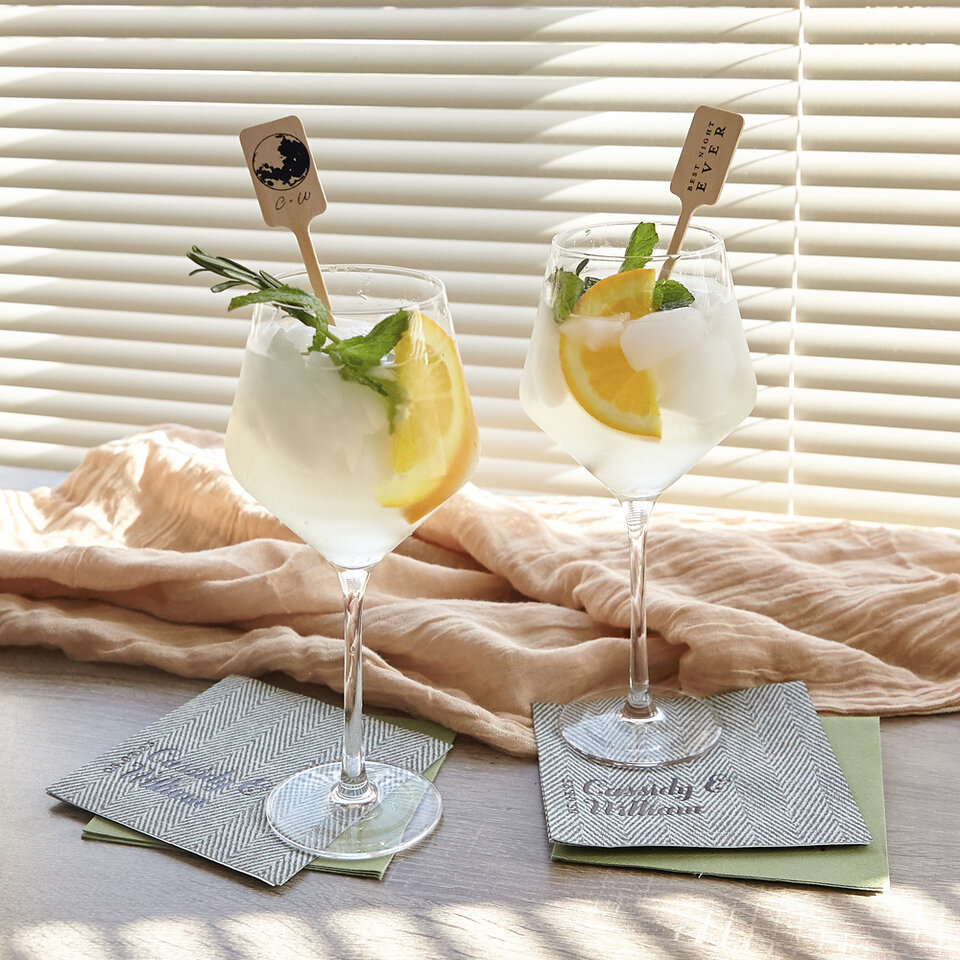 Cheers!
And you're done! It's really that easy… and did we mention it's delicious? Try it out at your next event, and if you do, be sure to tag us on our socials. We hope you enjoy this easy elderflower champagne cocktail recipe as much as the FYP office has.  As always, the For Your Party team is here as your party accessory one-stop shop. 
Shop This Post
Image