A Palm Springs DIY Wedding
July 16, 2012
FYP Products: Round Coasters
Natalie + Chris love to entertain in their home so for their wedding they set out to throw the best dinner party they could imagine. To keep the color scheme and decorations from getting too "girly" they stuck with a color palette of white, grey, black/white stripe and kraft with accents of gold and mint green.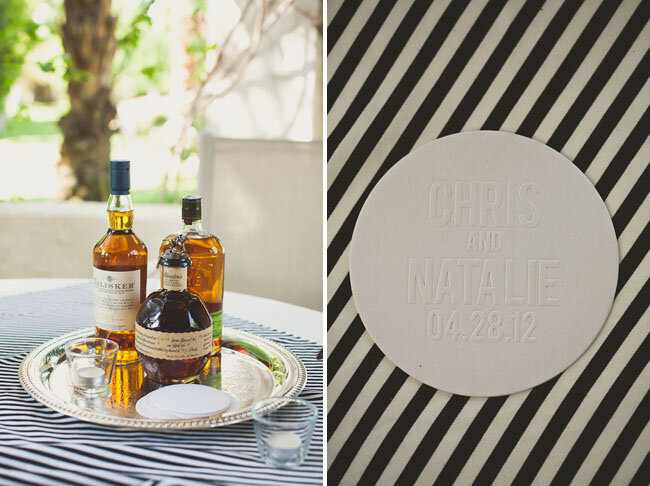 A Fringe-Happy Wedding Dinner Party at Big Daddy's
January 24, 2018
FYP Product: Hexagon Coasters
To counter balance the built-in décor and ambiance of Big Daddy's we opted for no color scheme which meant very neutral kraft-color invitations, soft white flowers with garlands and place-settings. And to make sure our bridal party looked just as fabulous against the backdrop, we opted for a mismatched Bridesmaids look. My squad of beauties only had one mission – find something sexy that they would wear again and that mixed with the others in an effortless way. My gals delivered!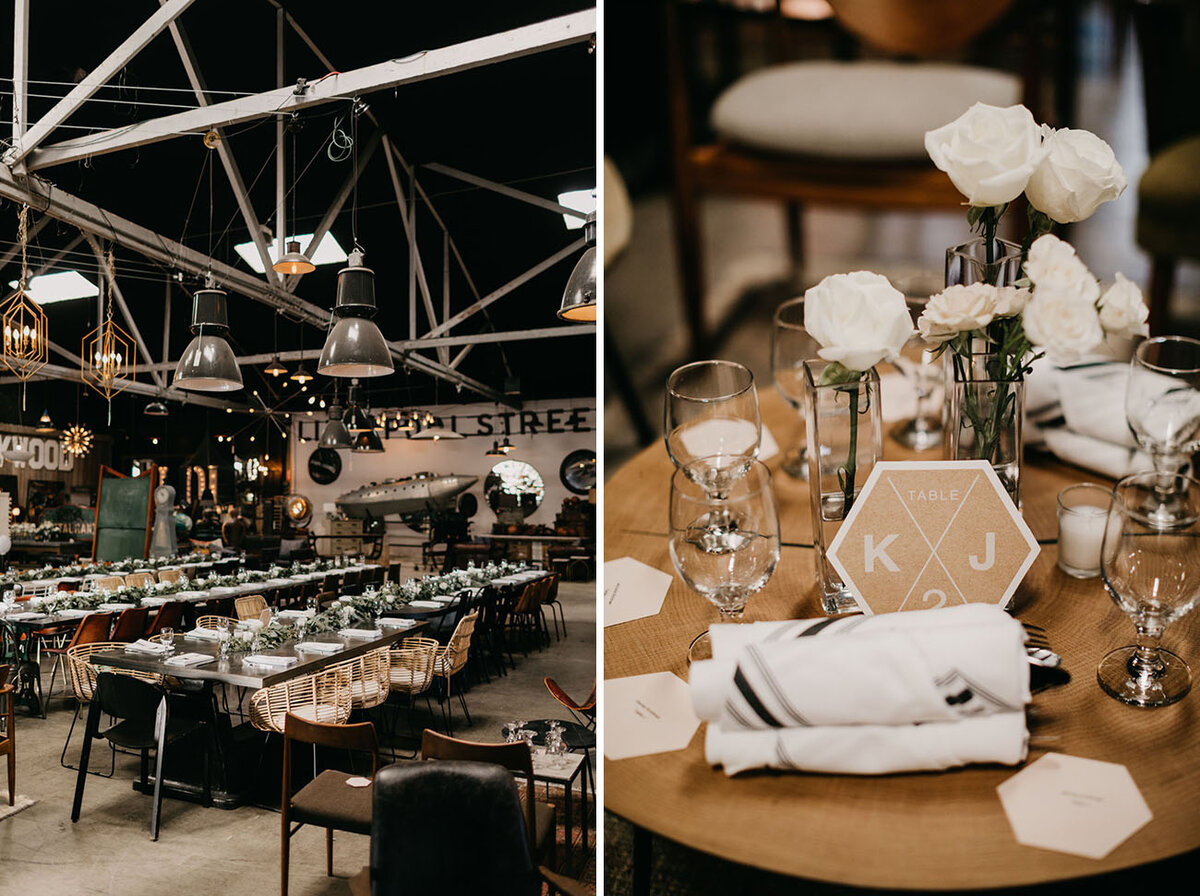 These Leading Ladies Rocked Custom Bridesmaid Dresses at This Disco Ball Filled Desk
July 12, 2021
FYP Products: "Classic Fun Fact" 3-ply Cocktail Napkins 
Riley says the the word 'funky' kept coming up in their conversations with their wedding planner when finalizing details for their big day. "Fun, bright and vibrant colors, disco balls, and a black and white dance floor were all a must," says Riley. Adding, "Most importantly, we wanted the day and vibe to be relaxed but beautiful. Loving each other has always been the easiest part of our relationship, and we wanted everyone to feel that while they were there celebrating with us!"
Our advice to those planning now? Just know that there is always something else to be done, and while it feels like the checklists are never-ending, it will all be worth it on the big day. For us, having a wedding planner that we loved and trusted was crucial, and no matter what, be sure to make the process as enjoyable as you can. A little tip - alcohol usually helps with the enjoyment factor. And for the guys that try to question a pattern on a napkin or the color palette recommended by your wedding planner, don't - I promise you they know what they are doing!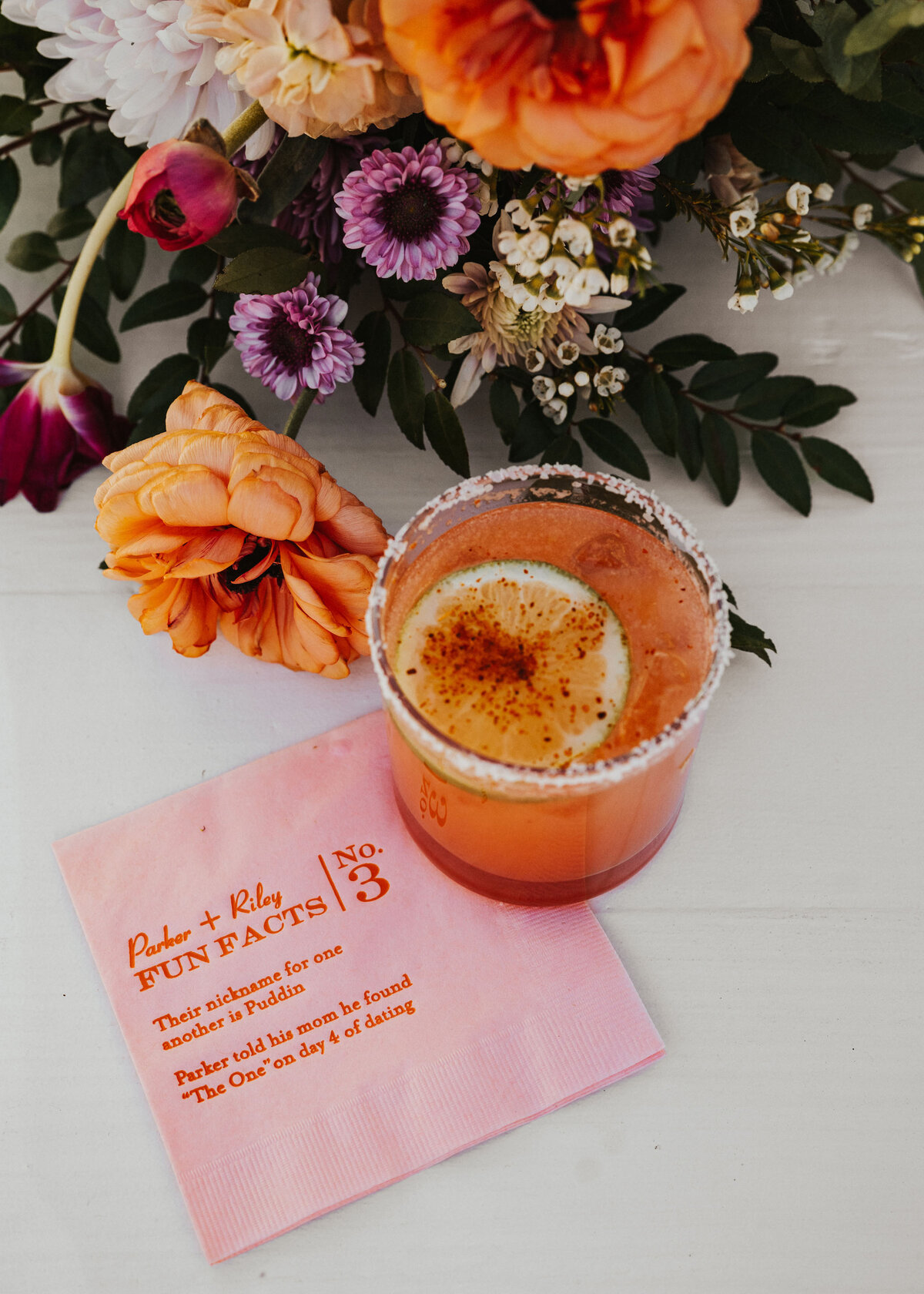 Image