If we know one thing, it's that people are passionate about coffee. People are also passionate about cocktails. Naturally, these two worlds need to meet at some point. Today, we're trying an easy Espresso Martini recipe! Perfect for energizing yourself through the night, this easy Espresso Martini recipe is the ideal post-dinner cocktail to wake up and don your dancing shoes.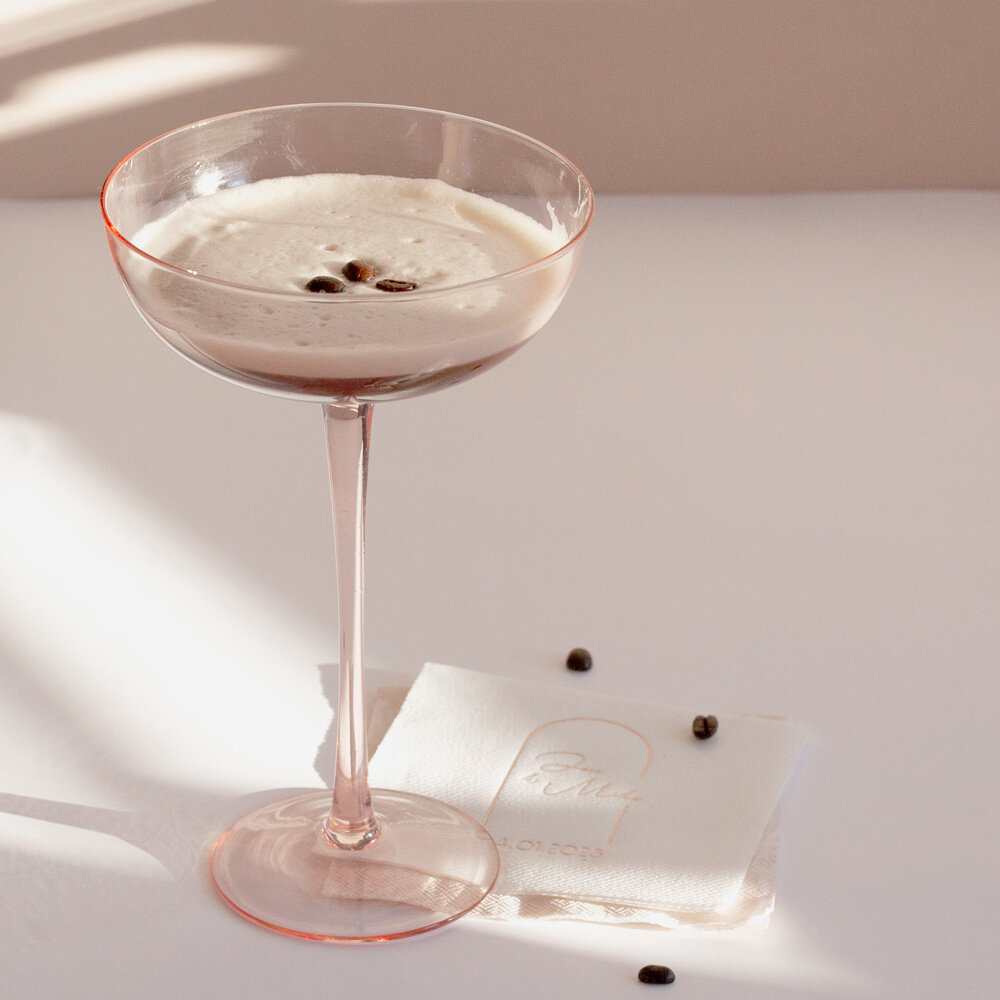 What is an Espresso Martini?
It seems like 2022 is the year of the Espresso Martini. They are popping up on our feeds and cocktail menus alike. This flirty, bold, and delicious drink is a hit for all ages, so whether you are making a cocktail for yourself or a group of people, it is sure to be a crowd favorite.
Planning a Cocktail Party?
If you find yourself preparing enough drinks for a cocktail party, let us help you with the necessary accouterments. As party experts, we specialize in producing on trend party accessories that are perfect for any event. For a dinner or cocktail party, our customized cocktail napkins are an obvious must. They will be the perfect addition to this easy Espresso Martini recipe. With options to upload your own pictures, custom art, or personalize one of our thousands of designs, there is something for everyone. 
Another go to option for a cocktail party are our best selling cups. Whether you opt for a frost flex or etched glassware, personalized cups will bring your cocktail party up a notch.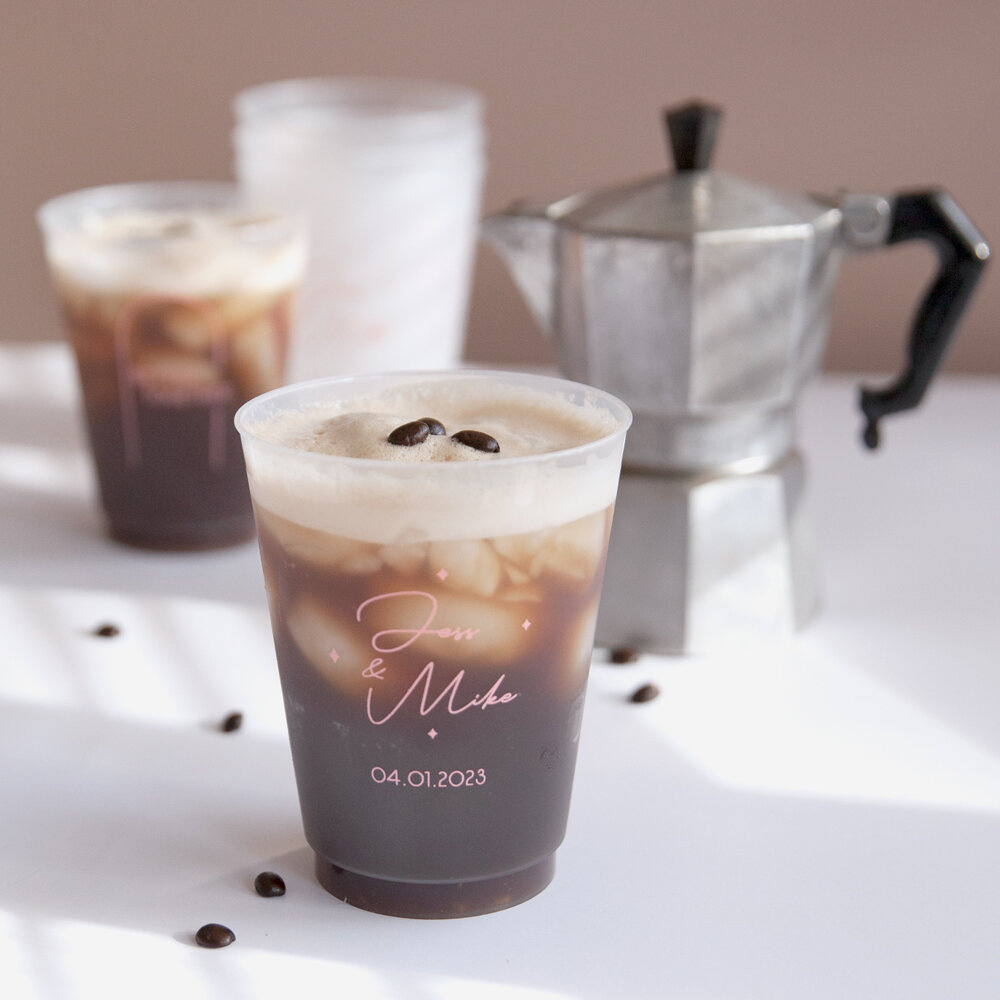 Easy Espresso Martini Recipe Ingredients
The best part about this delicious recipe is that it is incredibly easy to make. You only need four simple ingredients-your choice of vodka, Kahlua, simple syrup, and of course, espresso. If you want to make your drink even more decadent, a little whipped cream or espresso beans to garnish will be the cherry on top to this energizing cocktail. 
Ingredients
2 ounces of vodka 

1 ounce of Kahlua

1 ounce of cooled brewed espresso

Optional: ½ ounce simple syrup (if you want a sweeter version of our espresso martini)

Optional: coffee beans to garnish

Optional: whipped cream
Tools
Espresso machine 

Cocktail shaker
Notes
To create your own simple syrup at home, simply boil a 1:1 ratio of water and sugar, stirring until the sugar has dissolved. Take off heat and make sure it has completely cooled in the refrigerator before using. 

No espresso machine? No problem. Either go to your local coffee shop and get an espresso, or brew a really strong cup of coffee and add an egg white to your shaker. Combine with your coffee, and shake vigorously. This will create the foam you want for this delicious and easy espresso martini recipe.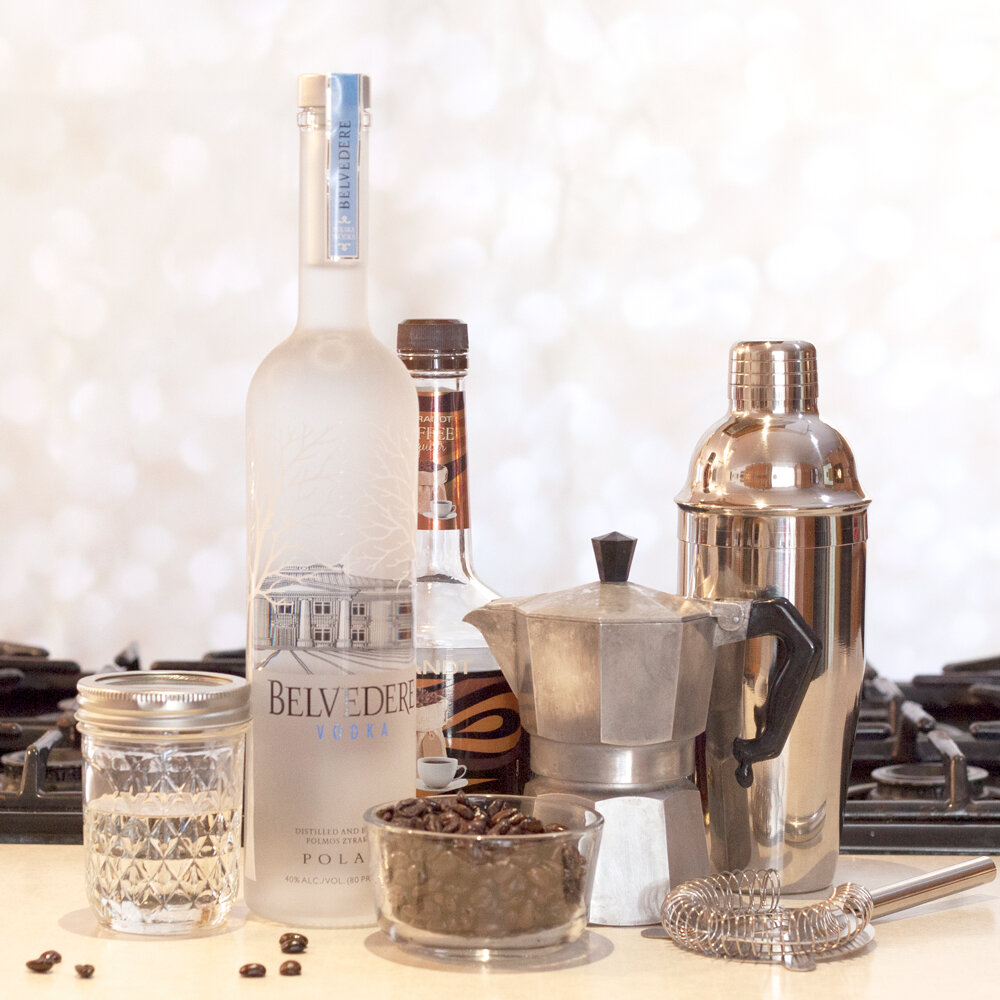 Step 1
Brew your espresso and set to the side to cool completely. 

Note: To maximize your froth, make sure you use strong espresso coffee, preferably brewed in an espresso machine.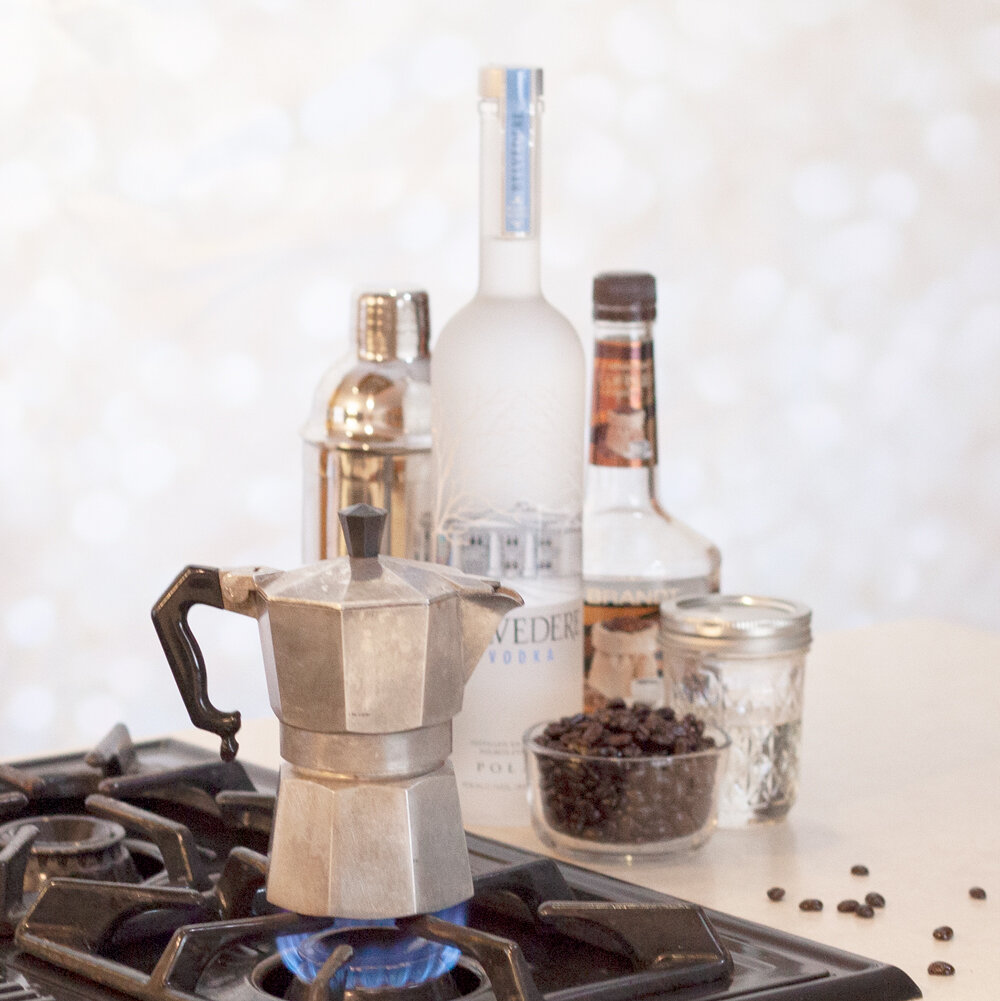 Step 2
Shake! Grab your cocktail shaker and combine the espresso, vodka, Kahlua, and ice. If you want to make your drink sweeter, add the simple syrup. Shake vigorously until foam has formed and all ingredients are combined. 

Note: The beautiful foam at the top of the drink comes from this step, so be sure to shake, shake, shake! This step releases the natural oils from the coffee that will combine with air bubbles to create that beautiful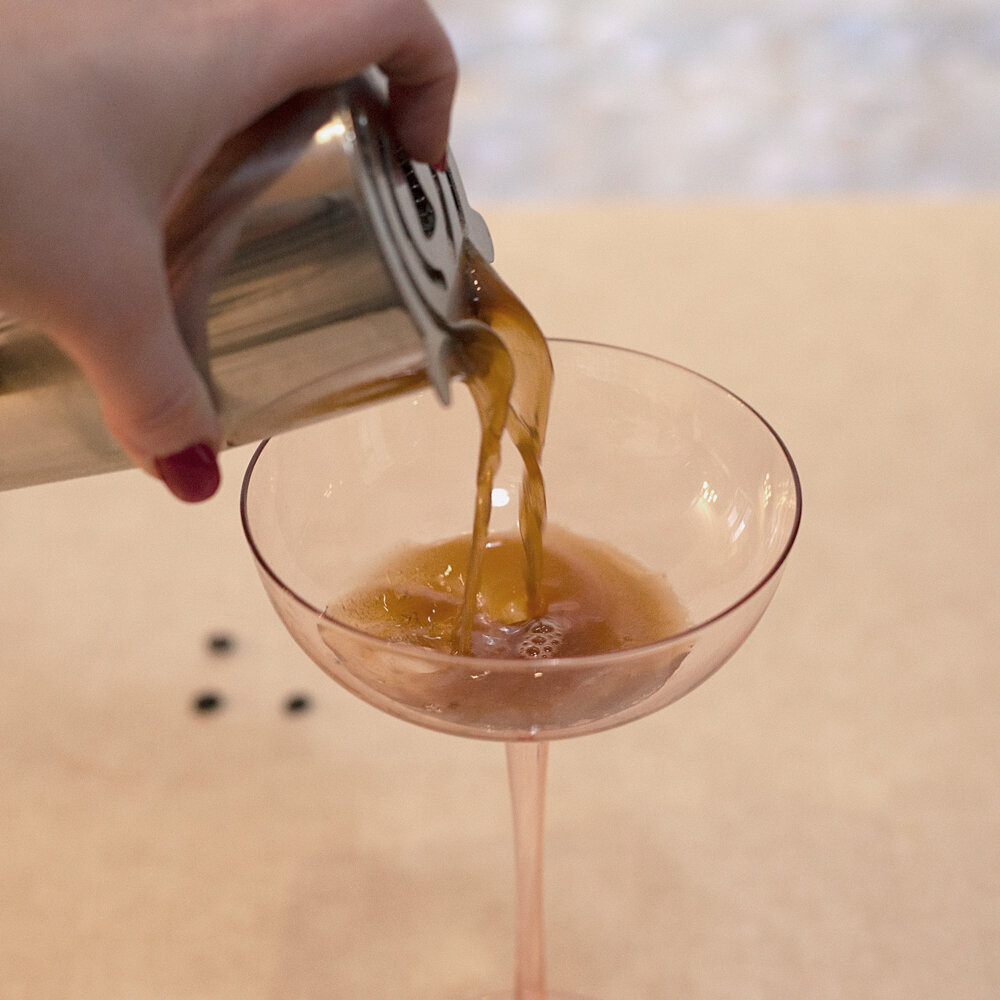 Step 3
Strain your cocktail into a glass. To garnish, use coffee beans and dust with espresso powder. Cheers!

Note: Be sure to sift and strain your cocktail quickly. As you pour the espresso martini, be sure to do so all in one go so the foam will be on top of your drink.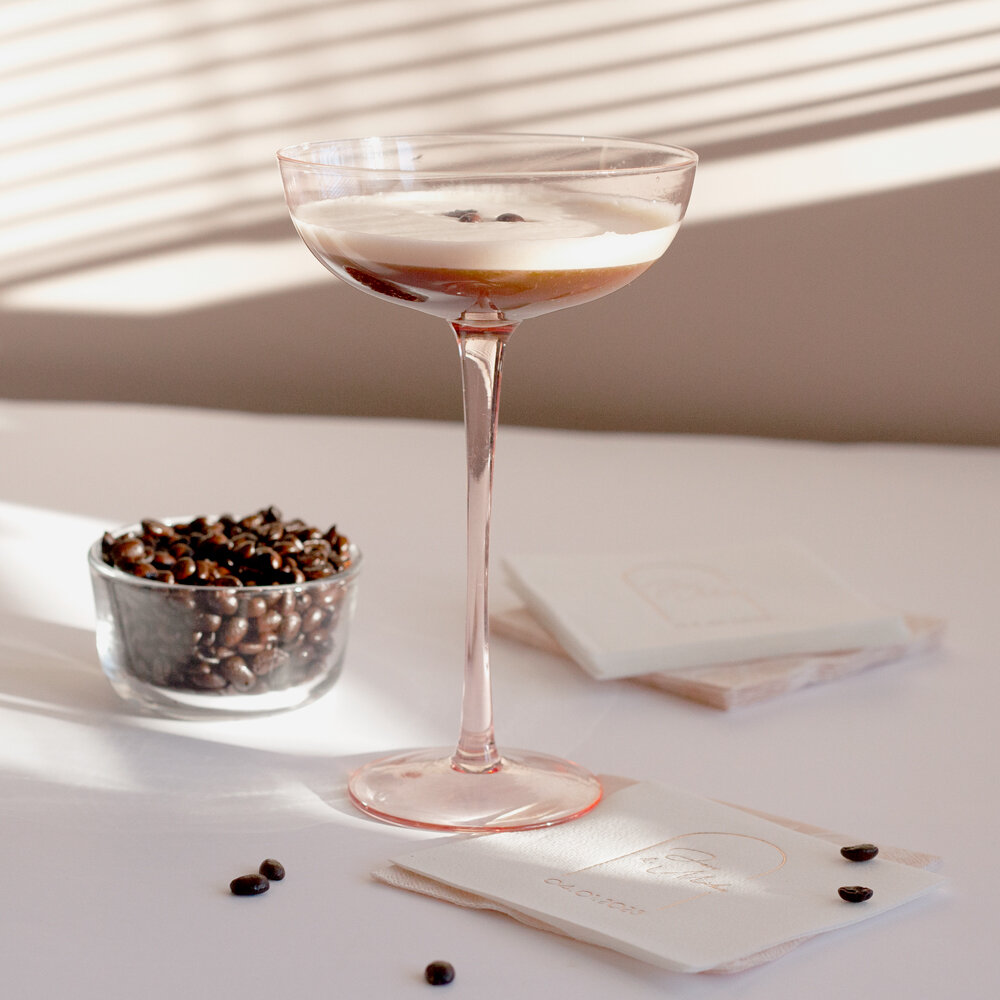 Image