Event planning in 2020, with everything going on in the world, is requiring an unprecedented level of flexibility and creativity. Suddenly, birthday parties are held on Zoom, and major life events are postponed or canceled. Or, if a wedding or major event isn't canceled, they are being entirely reworked. We've even heard about weddings being live-streamed, with guests getting dolled up to watch the ceremony from their living rooms. These changes happened suddenly, and at this point, we don't have a guaranteed endpoint. (Deep breath!) This can leave all of us party planners feeling a little lost, but here at For Your Party, we are together with you in this new (temporary!) era. We created this Date Flexible Event Planning Guide to give us the starting point we all need!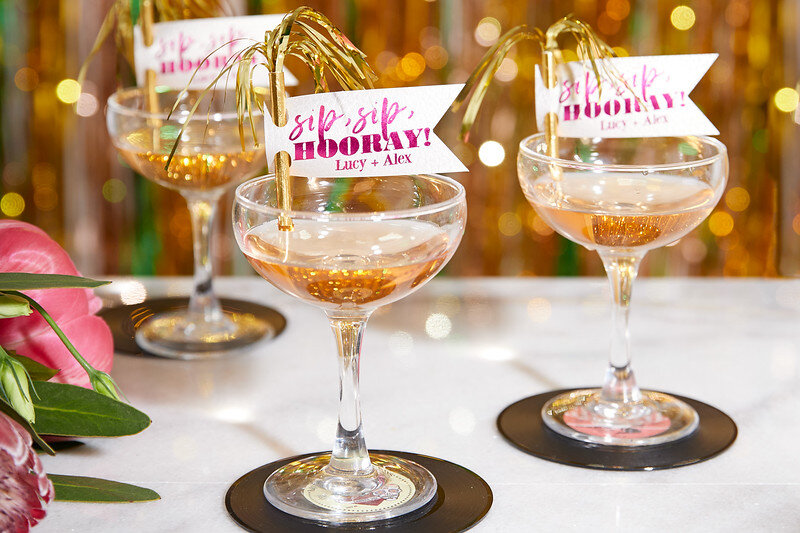 1) Determine Your Essentials
For any event planning, determining your personal essentials is a great place to start. What are the elements that are crucial to you? This is true for planning celebrations any time, but especially in a time like this. It is all the more helpful when you may not have as much control over some of the details as you usually would. So, make a list of the elements that are totally essential to you. For a wedding, maybe it's a certain flower in your bouquet or a particular dinner offering at your reception. For a belated birthday extravaganza, postponed until post-pandemic, maybe it's that special location that holds such significance to you, but you can compromise on many other details as long as the setting is what you find essential. 
2) Identify Where Flexibility is Needed
Check in with your vendors, from florists to venues, and explore your options. if you need to postpone or cancel your original event, you'll need to check w. Your officiant may be able to reschedule, but perhaps not your mixologist. Remember that each of your vendors is navigating this season with their own set of anxieties and risks, so lead with kindness and understanding. 
3) Hold All Plans Loosely
All things will not go according to plan, so do your best to hold your plans loosely, or at least try not to clutch them desperately. This season is unlike anything most of us have experienced and finding our way through it will be incredibly difficult at times. Dig deep for that inner resilience that is being required of you. One day, in the distant future, you'll be telling wide-eyed children the story of planning your special event during a worldwide pandemic.
4) Create More Than One Plan
When possible, it's prudent to make more than one plan. Follow the good 'ole "if this, then this" flow, and create a series of backup and alternative plans. Talk with your florist about your florals and consider the different availabilities you may need to think about if you switch your event from spring to fall. Choose reception elements that can be shifted without significant effort, too. For example, if you're currently planning an outdoor summer wedding, you may plan to have paletas as a wedding treat, while if you must postpone to fall, you would offer a s'mores bar instead. 
5) Choose Timeless Design Elements
In your event design, steer away from highly seasonal colors or décor in favor of classic color palettes that will weather rescheduling with ease. A black and white colorway is never out of style, and classic monograms will endure any changes that may come your way. Rely less on strictly seasonal styling and more on elements that you can control. For example, give time to curating a fabulous collection of fun fact cocktail napkins (leave the date off for greater flexibility) and let go of theme elements that don't serve the flexibility that this moment in history requires.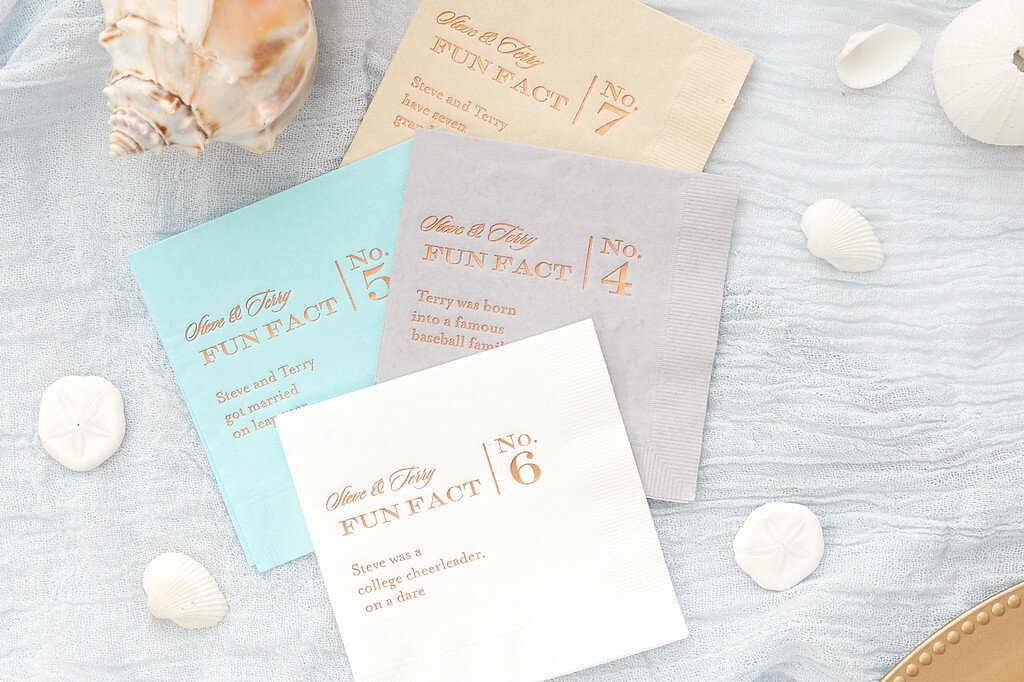 6) Create Party Accessories Sans Dates
When it comes to your personalized party accessories, skip the event date for now. Instead, put your creative energy into designing a collection of full-color napkins with some of your favorite photographs or curating the perfect collection of custom koozies, matches and coasters for your epic birthday bash you'll have once we're all cleared to mingle again. 
7) Keep Guests in the Loop
Your wedding guests and party invitees are facing many of the same unknowns as you are, so find a way to keep them appropriately informed. Even a simple message that says "we're thinking of all of you as we navigate how our original plan may change due to the pandemic" will be welcomed by your guests. Here at FYP, we created free customizable "change the date" downloadable designs for printing or sending digitally. Of course, if you're using a wedding website, make sure you're using it to its fullest capacity for messages and updates.
8) Mark the Day, Either Way
Regardless of how your plans may need to be adjusted, make sure to mark the originally planned event date in some way. Pour that mimosa on the morning of, call your maid-of-honor or gather your besties on Zoom, and mark the moment together. Give yourself the space to be disappointed! These are unprecedented times, and you've had to adjust your expectations considerably.
9) Silver Lining Alert!
While all the changes you may need to make to your event, keep an eye out for unexpected silver linings. A smaller wedding guest lists may make space in the budget for more personalized wedding accessories, a venue change may open up possibilities for more creative freedom in décor, or an off-peak event may align perfectly with a tighter, post-COVID-19 budget. There will be a lot of challenges as you rework all of your plans, to be sure, but an eye for the gains will make the whole experience a little easier, and even give you new flexibility to personalize the day to be even more uniquely YOU.
With many, many plans postponed or on hold, it's hard to know how or what to look toward for future celebrations. However, with a strong sense of flexibility and a bit of ingenuity, you can still get some planning done, even in the midst of so much uncertainty. We see you! We're with you. And we'll be here to help you celebrate SOON!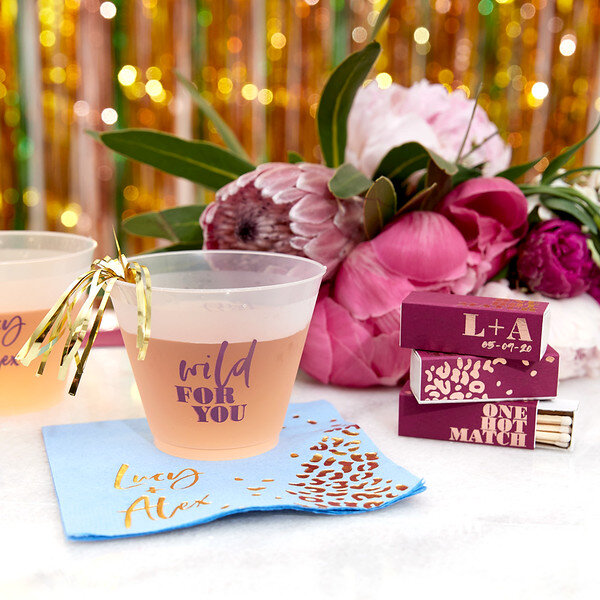 Image