School children are returning to their classrooms, the breeze is maybe, just maybe, cooling off, and big box stores are already stocked for Halloween. This can only mean one thing: Football Season!! It's the season so many of us wait impatiently for through all of spring and summer, the season that smells like delicious chili and crisp fall air, and the season that's rhythm is decidedly centered around weekend football games. Whether you love college football or professional, or you really just love the food, drinks and fun, your 2018 tailgating season can be a major success with just a little planning!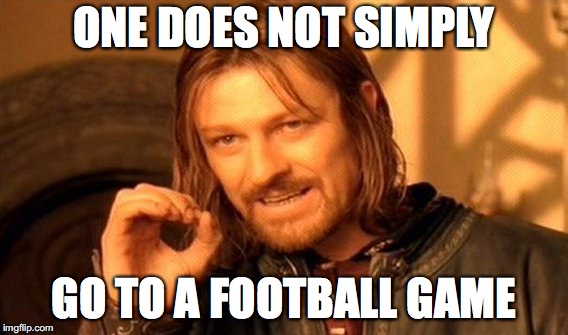 Tailgate Party Accessories!
Make this year's tailgating season your best yet with customized tailgating party supplies. You'll be so glad you ordered that stack of personalized stadium cups and custom cocktail napkins as you pack the trunk for the game. The designing process is easy! Show your school pride by choosing cup and napkin colors that match your alma mater or favorite team's colors, browse the graphics for a football or football helmet, and choose the text you want to include. We've seen some great designs created by our FYP customers that include "Eat, Drink and Touchdown!" and "First and Ten, Pour it Again!"

Tailgate Party Koozies!
If your tailgating times include cold beer, sodas or mineral waters, our custom designed koozies are a great option! Your friends will love how they can keep their hands warm and dry while their drinks stay cold using your personalized can coolers. We have the slim can cooler size, if your canned drinks of choice are more often found in the slim sized can. Custom designed tailgate party koozies are sure to help make this tailgate season your best yet!

Morning Tailgate Parties!
For those football games that start before noon, your breakfast or brunch tailgating menu planning can be tricky!  You have to get creative with your menu and drink options. Serve sausages wrapped in pancakes (all pre-cooked and wrapped in foil), or bring pre-made breakfast burritos for food. For your mimosas and bloody marys, order personalized frost flex cups, complete with your custom design, and add an order of paper straws with customized straw tags that support your boys with a cheery excerpt from your favorite fight song. Sipping your morning cocktail has never been such a display of your devotion to your team!

Give your football season party planning a little attention now, and enjoy the way it enhances every tailgate you host for the rest of the year! Before you know it you'll be donning your favorite team sweatshirt, kicking back at your super luxe tailgating spot and sipping your cold beer from a custom designed sports cup! There's no question about it, that's a game winning combination!