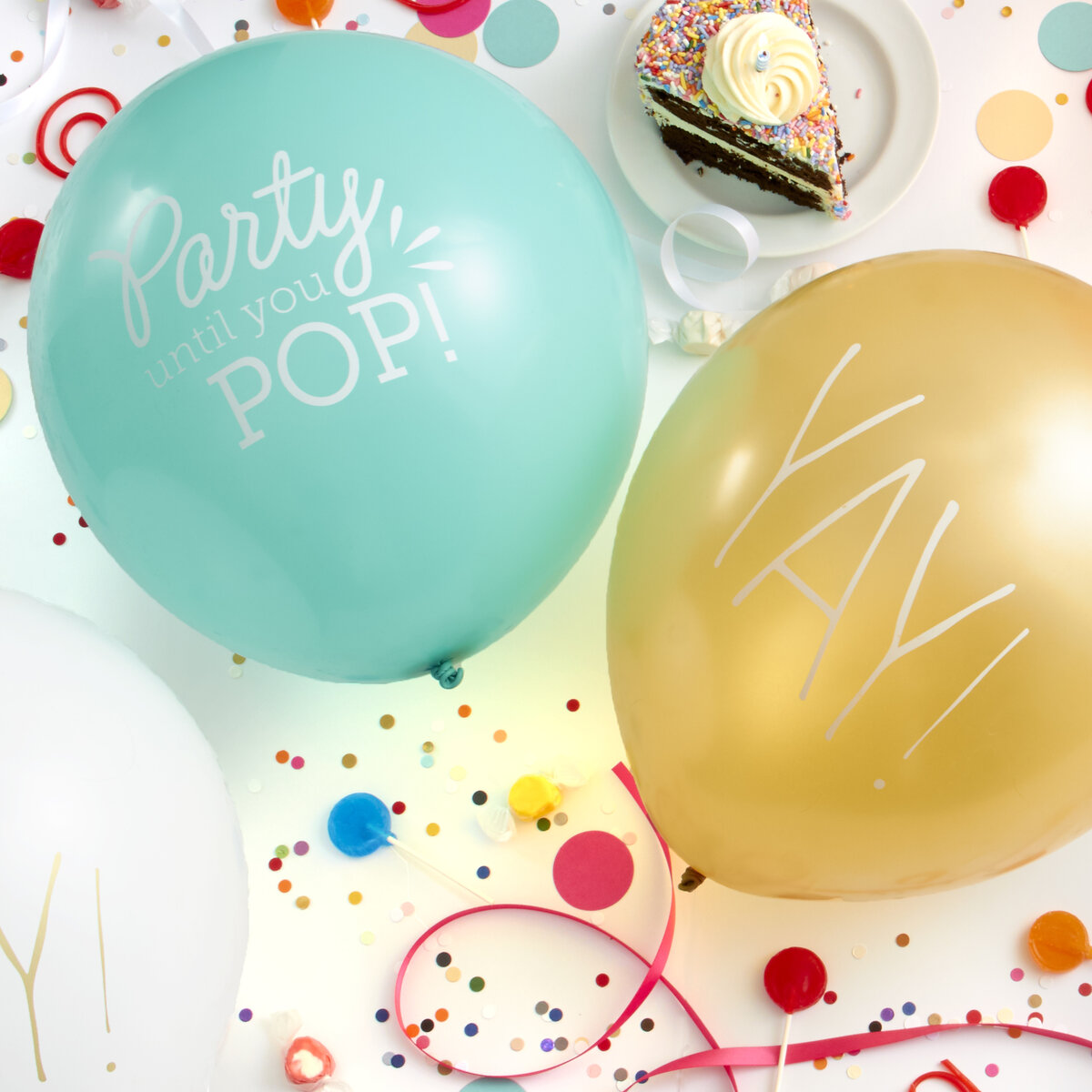 Looking for just the right finishing touch that will really pop at your upcoming party? We are simply B·U·R·S·T·I·N·G with excitement to share a brand new product now offered by ForYourParty. Designer balloons! These 12-inch latex balloons are sold in packs of 3—with five fabulous colors and a variety of cheery sayings you can mix and match to make the perfect combination for any occasion.
Our Top 10 Balloon Uses:
1. Guest of honor chair accent
2. Centerpieces
3. Photobooth backdrop
4. Mailbox marker
5. Display pictures
6. Archway into party
7. Party favors
8. Cake topper
9. Outdoor decor
10. Display place cards
We hope you love these cute new additions as much as we do. Have more ideas on how to incorporate balloons into your party? Tell us in the comments!
Image