Planning your seating chart can feel like solving a puzzle. But even after figuring out where Uncle John is going to sit, there's another decision to make. How do you visually show your guests where to find their table in a clear way? Learn how to DIY Tequila Escort Cards at your wedding for a touch of pizzazz.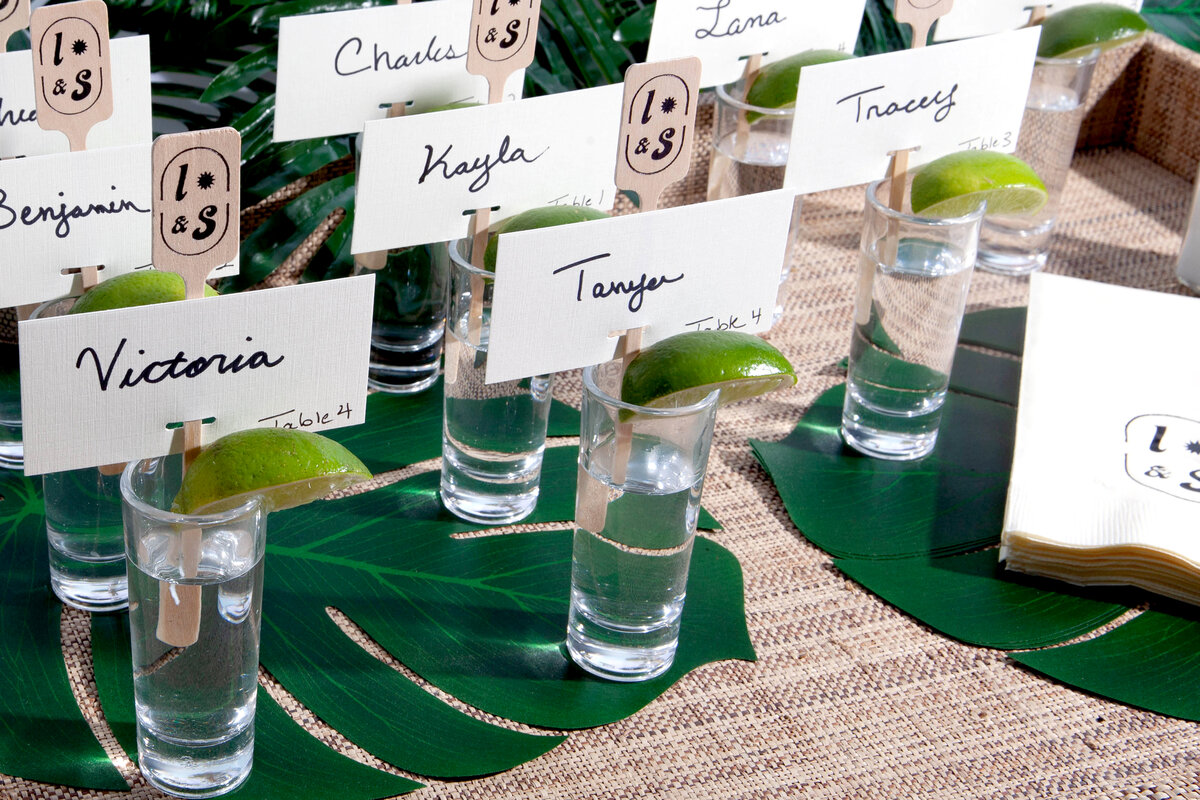 What Are Wedding Escort Cards? 
Think about it like this. Place cards go at the table setting that your guests are sitting at, and escort cards direct your guests to a table. You might have your escort cards on a separate table by the entrance of your reception hall, or hanging on a wall. If your Uncle John is a traditional place card, your cool cousin Max is a modern escort card. 
What Are The Benefits of Escort Cards?
With escort cards, you can direct your guests to a table, and let them choose the seat they want. This takes some of the leg work of planning a seating chart out of the equation for you, and frees you up to think about a hundred other wedding details! 
Opting for wedding escort cards lets you show your personal style. We've seen people get creative with showcasing their escort cards, from hanging them on twinkle lights for people to unclip and take to their assigned table, to using vintage hotel keys to send guests to the right spot.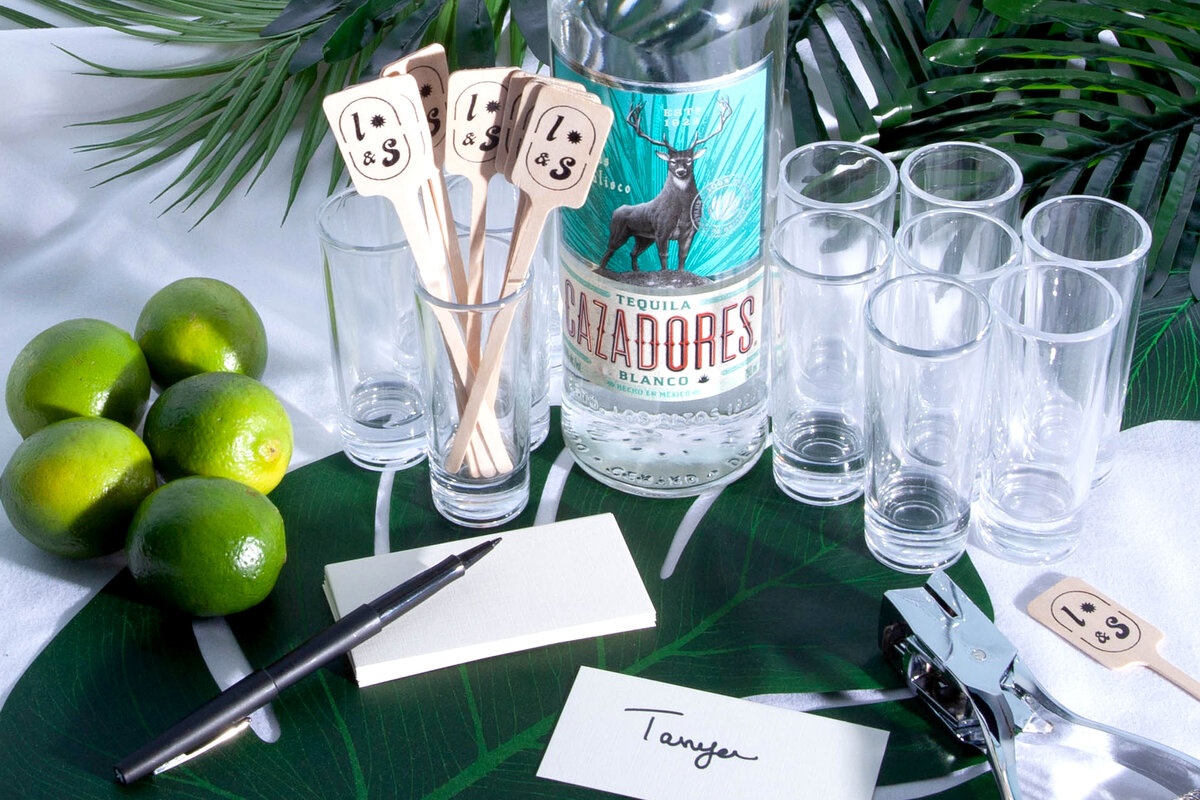 Unique Escort Card Idea
As innovators in the event space, we have a unique wedding escort card idea for you, which will loosen people up and get them ready to party. DIY Tequila Shot Escort Cards are the perfect project for savvy DIY queens and people who aren't as handy. 
You'll Need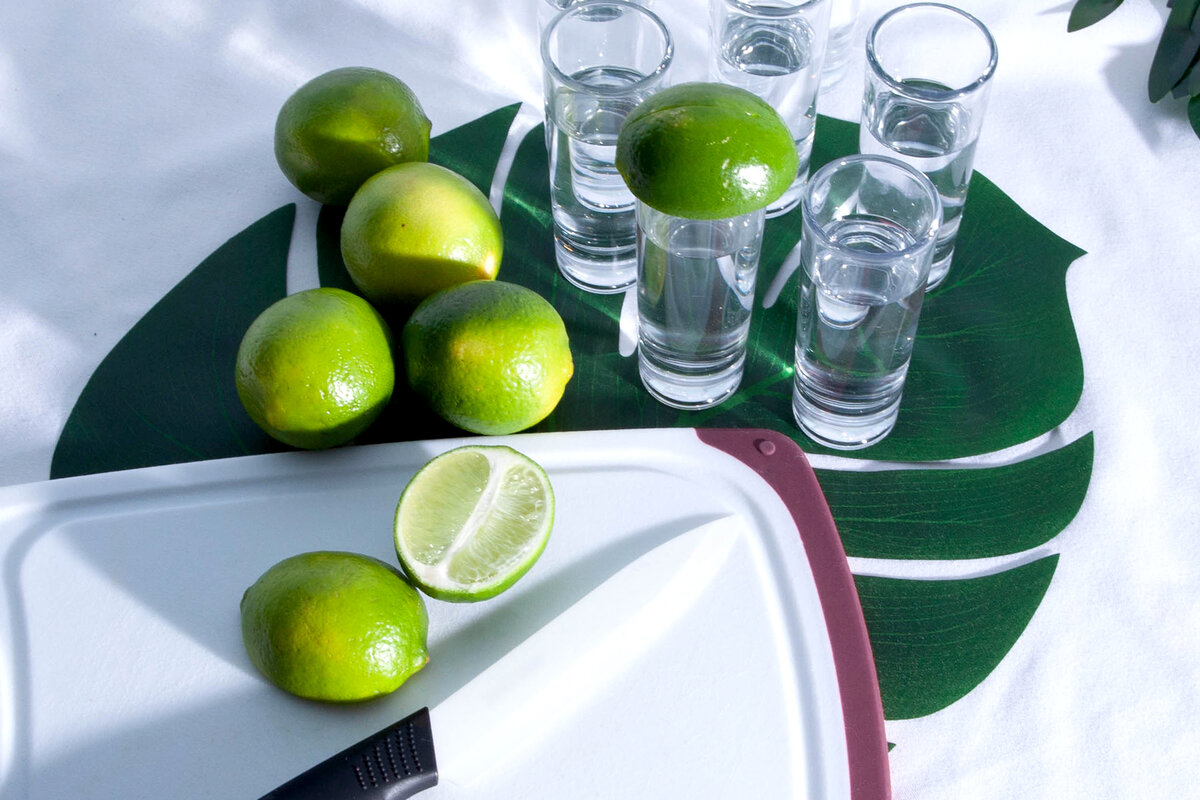 How to DIY Tequila Shot Escort Cards 
At For Your Party, we specialize in all things personalized from our best selling cocktail napkins to custom cups. We offer a variety of place card and escort card styles, so you can find the perfect option for you. Add your initials or a floral design with the couple's names to match the vibe of your event. You can even customize your escort card from scratch with the FYP Customizer.
Once you have the perfect escort card, it's time to assemble. Start by writing your guest's names on the cards, and the table number they'll be sitting at. 
Next, you'll slice up the limes. Slice them into fourths, then add a slit at the top of the lime wedge. This is where you will add in your escort card! 
The last step is to assemble! Pour a shot of tequila into your shot glasses,  top with the lime wedge, and slide your escort card into the slit.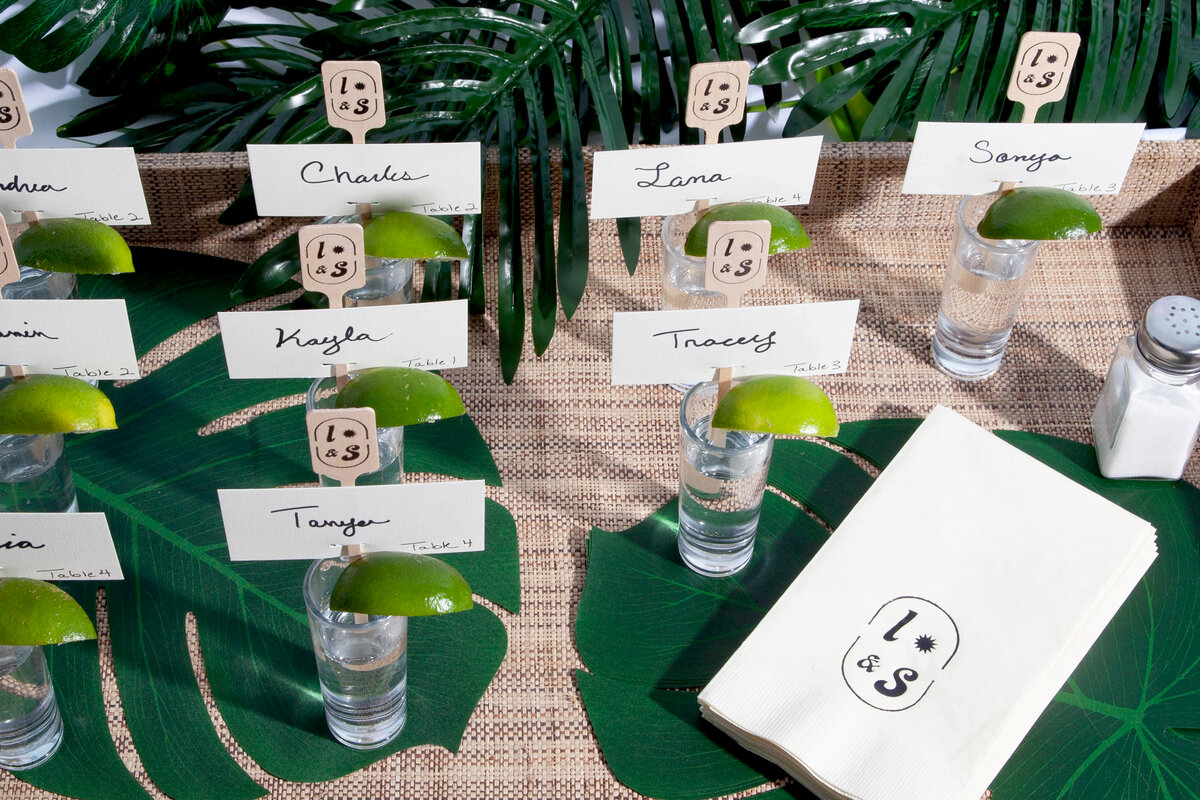 Cheers!
It's as simple as that! Place your DIY Tequila Shot Escort Cards on a table that your guests will pass by on their way to the reception. You can post signage encouraging them to have their drink before making their way to the table, or save them for a pre-dinner toast. However you say cheers, this unique wedding detail is equal parts memorable and fun! If you recreate this DIY, tag us on socials and while you're at it, follow us for more wedding ideas.
Shop This Post
Image