The spring season is all about fresh starts, bright days, and…fruity drinks. Just us? Well, you're welcome to join in on the fun with this easy orange crush cocktail recipe. This refreshing drink has been a favorite in the FYP office. Equal parts tart and fruity, an orange crush cocktail is ready to party whether you serve it as a signature wedding cocktail or at a spring fling.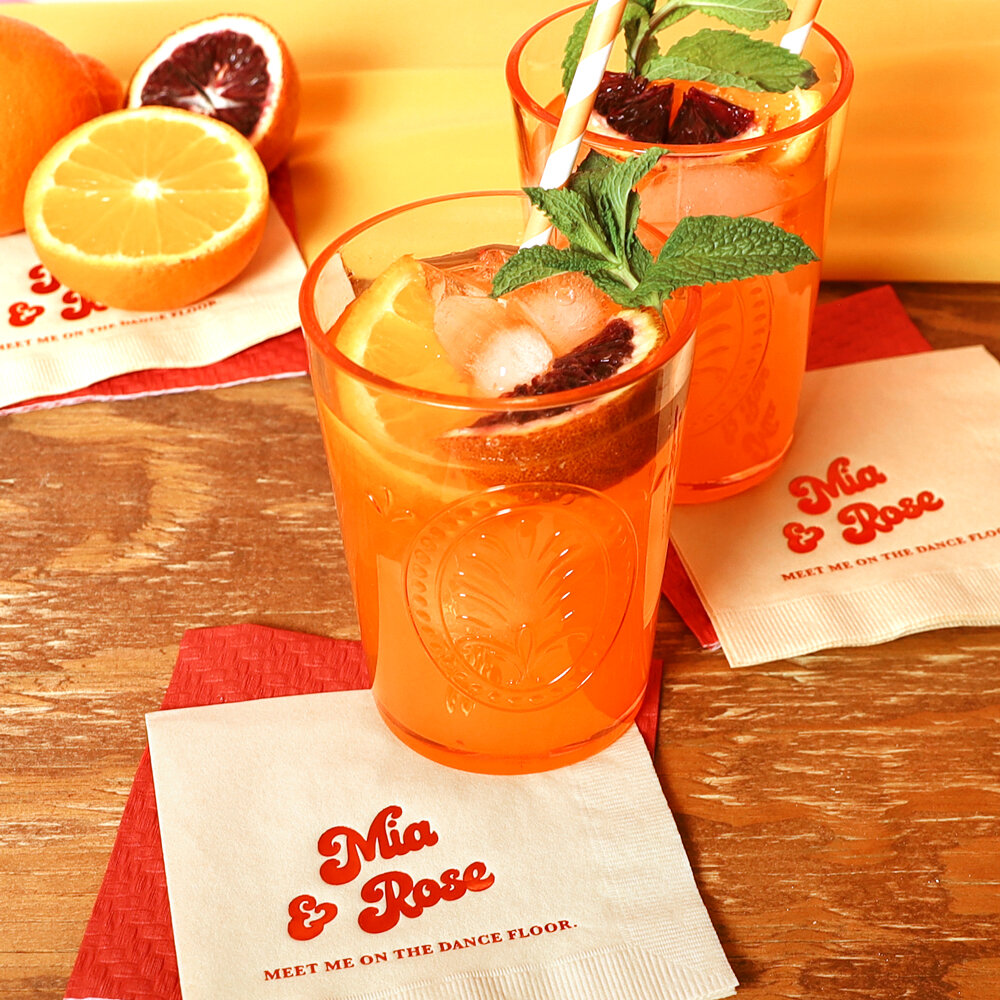 Take Your Cocktail to The Next Level
Taking the time to make your own citrus juice will take the orange crush cocktail up a notch. It comes together in about ten minutes in a blender. The combination of tangerines and oranges make for peak freshness, and as a bonus, the color is stunning. 
If you're busy with other party planning obligations, feel free to sub a fresh store-bought citrus juice. We recommend tangerine if your local grocery store has it, but orange juice will work as well. Whichever way you make the orange crush cocktail, this fresh cocktail recipe will be a go to in your kitchen as we near the warmer seasons.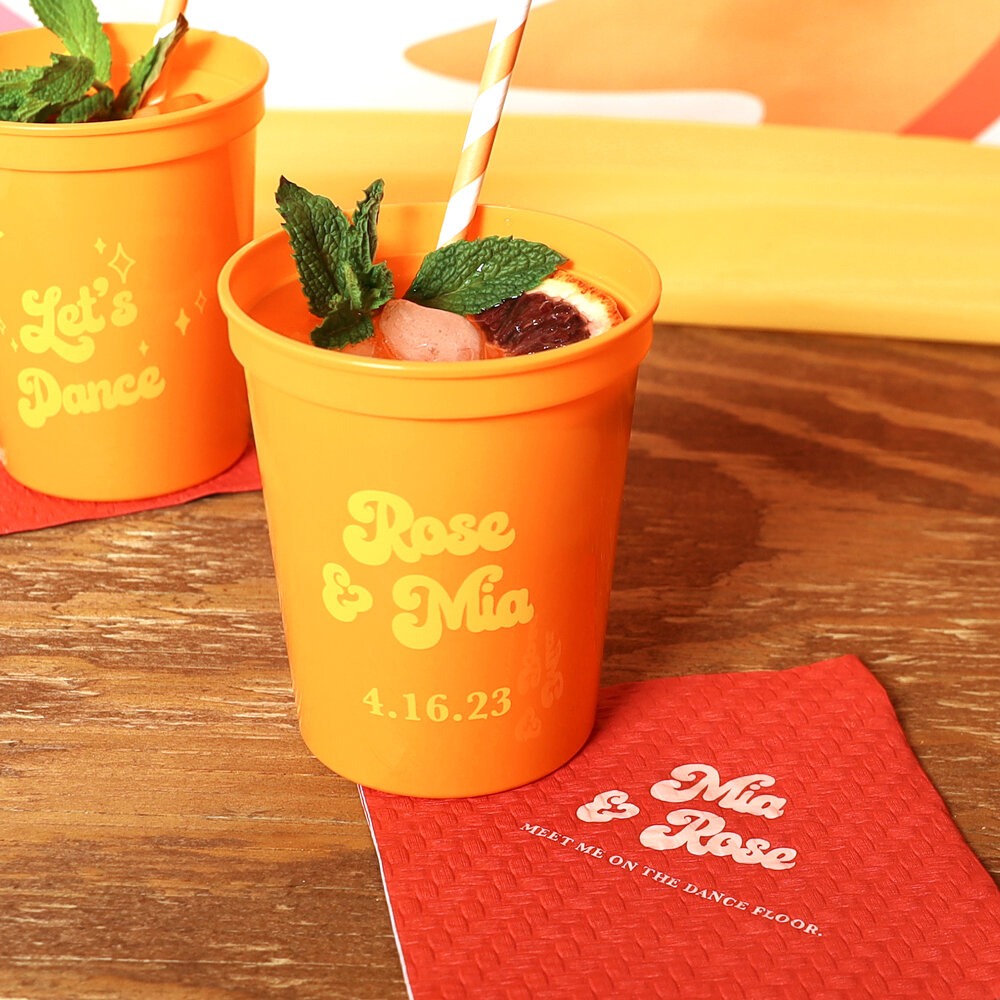 Go Custom or Go Home
You've got your guest list down and your fresh cocktail recipe on ice, so the only thing missing is personalized party accessories from For Your Party. The orange crush cocktail will pair perfectly with our latest retro collection, Mod Mediterranean. The 60s are trending this season, so we leaned into groovy designs and colors. Our new Let's Dance stadium cup bring that vibe and are an obvious pair with your fresh cocktail. Keep the theme going with the Mod Mediterranean Meet Me On The Dance Floor cocktail napkins.
If your event is more classic, minimal, or anywhere in between, you can customize any of our products with your own graphics or explore the hundreds of designs on our website to get you started. With options in every style, there is truly something for every host and event.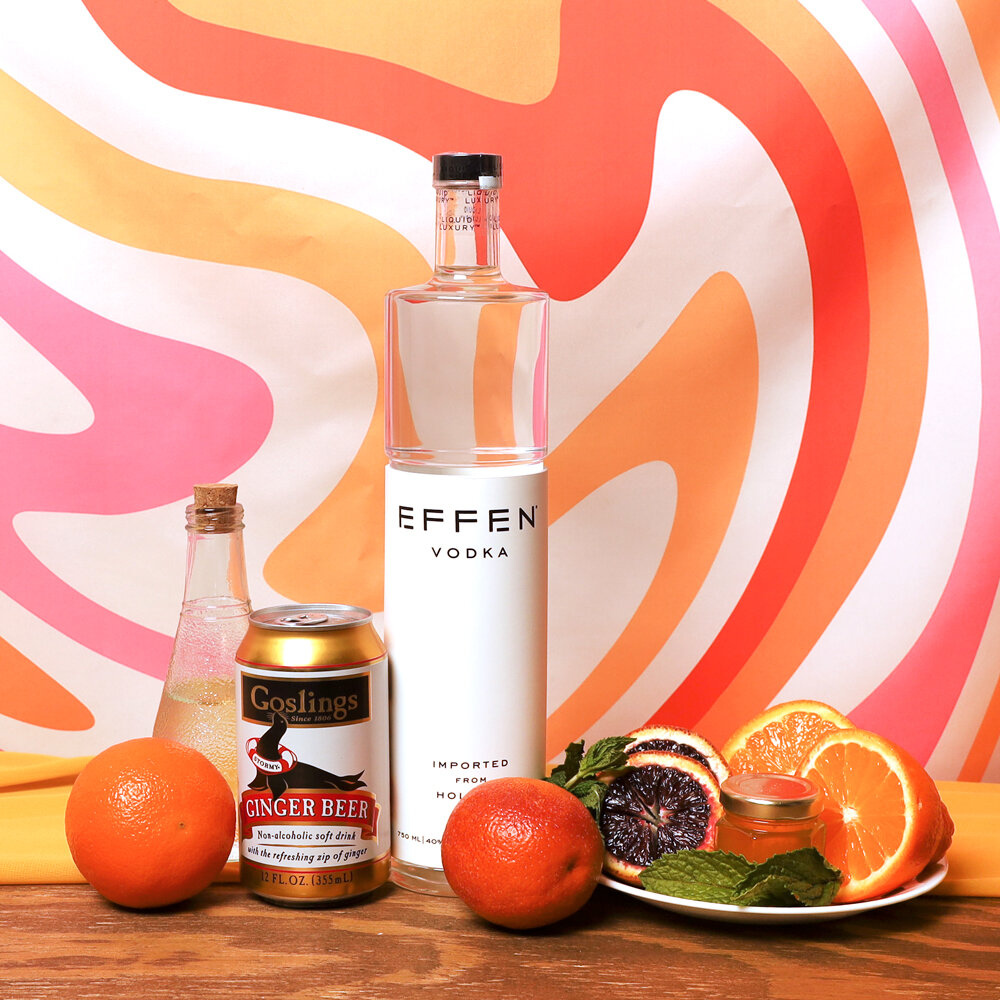 Orange Crush Cocktail Ingredients
Prep time: 10 minutes, Total Time: 10 minutes, Servings: 1 cocktail
1.5 oz Vodka

4 oz citrus juice, fresh or store bought

2 oz ginger beer or ginger soda

Ice

Extra citrus slices and mint to garnish
Citrus Juice
2 blood oranges

2 navel oranges

2 tangerines or 1 large grapefruit

½ cup water

½ - 1 tbsp honey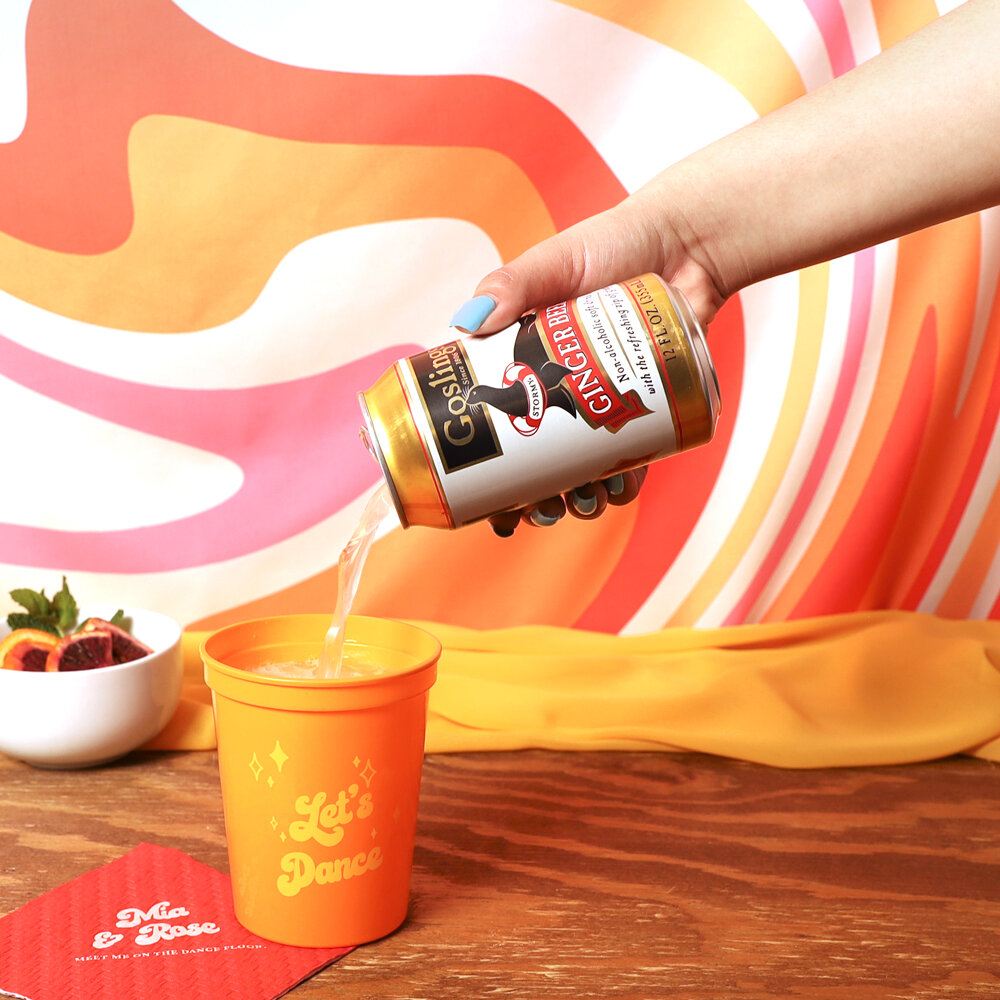 Step 1
Make the homemade citrus juice by adding peeled pieces of fruit and water to a blender. Blend on high for 1 minute.

Taste and add ½ tbsp of honey if too tart, blend again, and strain into glass.
Step 2
In your glass, stir together the vodka and citrus juice. Add crushed ice topped with ginger beer.

Garnish with citrus and mint.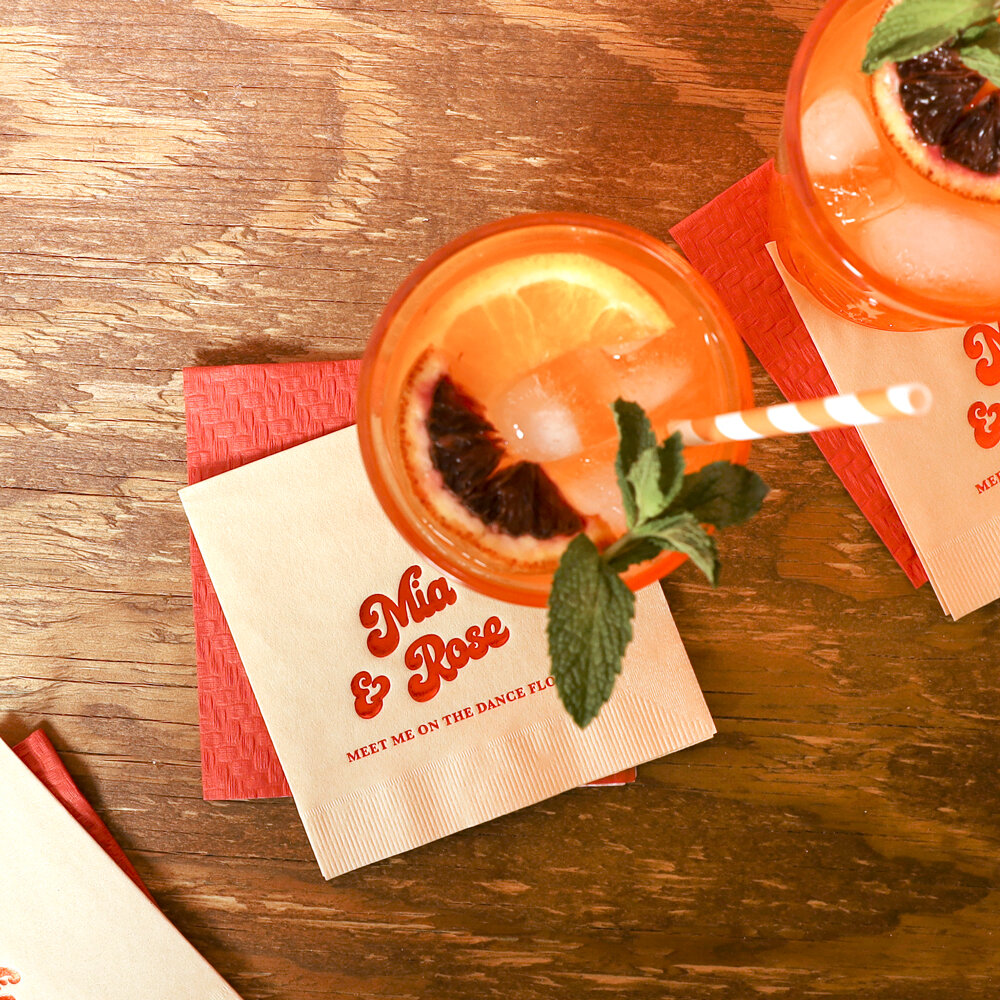 Cheers!
We hope you enjoyed this easy orange crush cocktail recipe! At FYP, we are home to all things party, and here to help with your party accessory needs for events big and small. Whether you are browsing our best-selling cocktail napkins or personalized barware, we love being part of the best days of your life.
Shop This Post
Image