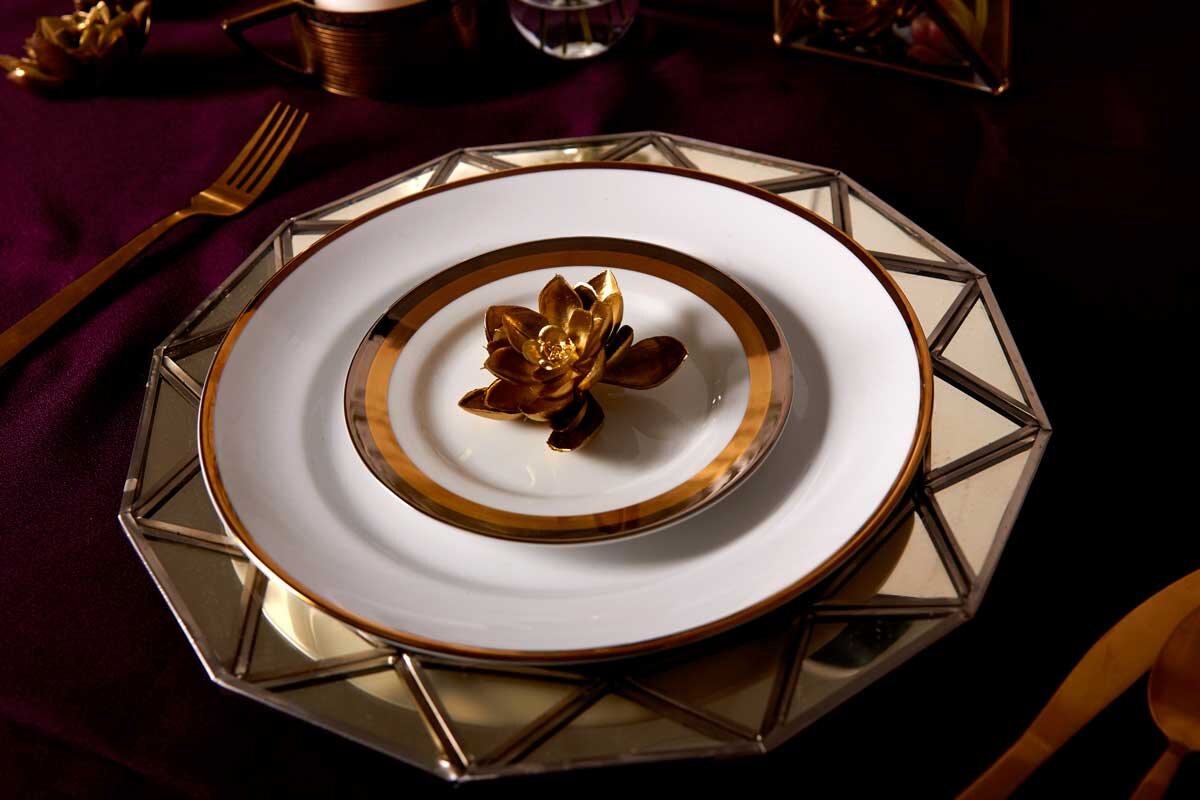 Table decorations will take your meal from average to a dinner party to remember in a snap. Even the most simple details go a long way! You can create a gorgeous tablescape and guests will love the time and attention you took as host.
Here's a quick DIY to make gold succulents for a fabulous table accessory. These sweet accents combine two hot trends: gold and natural elements. And the best part? They are super easy to make and fairly inexpensive!
What you need:
Fake succulents
Gold spray paint
Newspaper (or other crafting surface you don't mind getting messy)
What you do:
Lay out your fake succulents (which can be found at your local Michael's) on a newspaper. Spray each with at least two coats of gold paint, allowing for drying time between each coat. Finished! Pair them on your table with candles, set one on each place setting or even use each as a creative place card holder!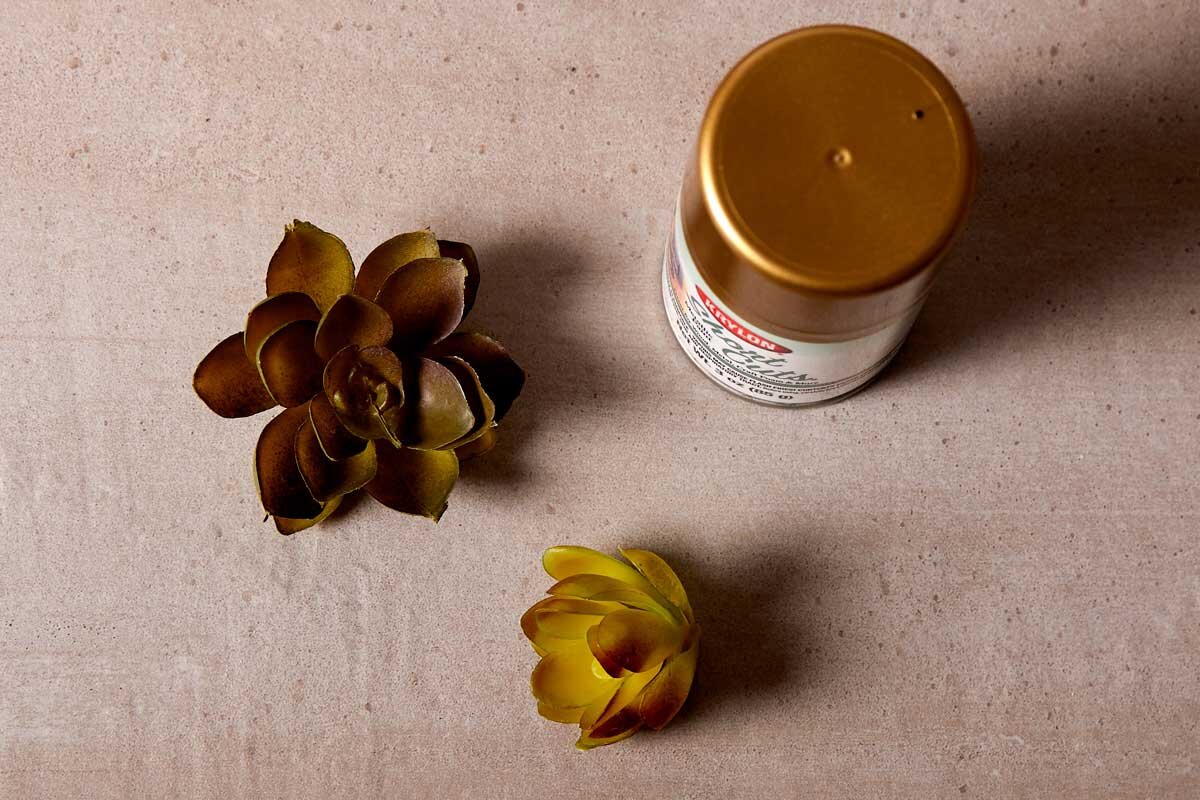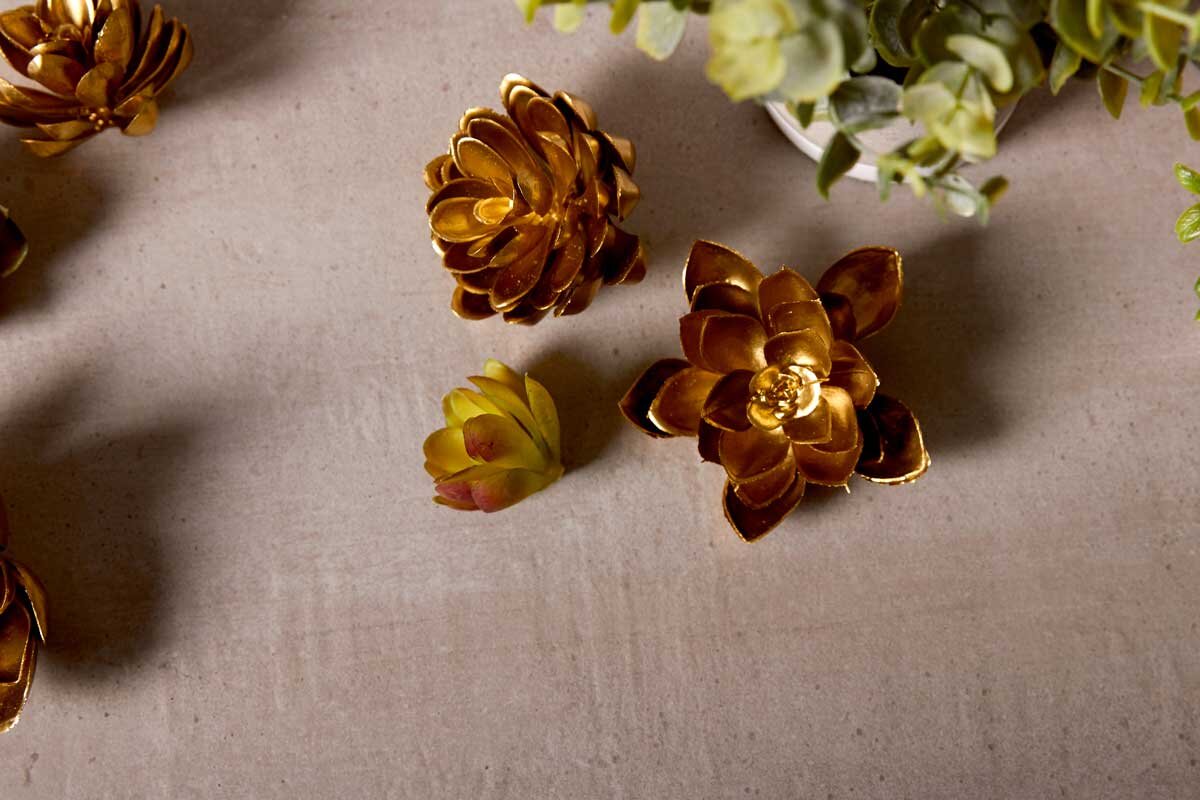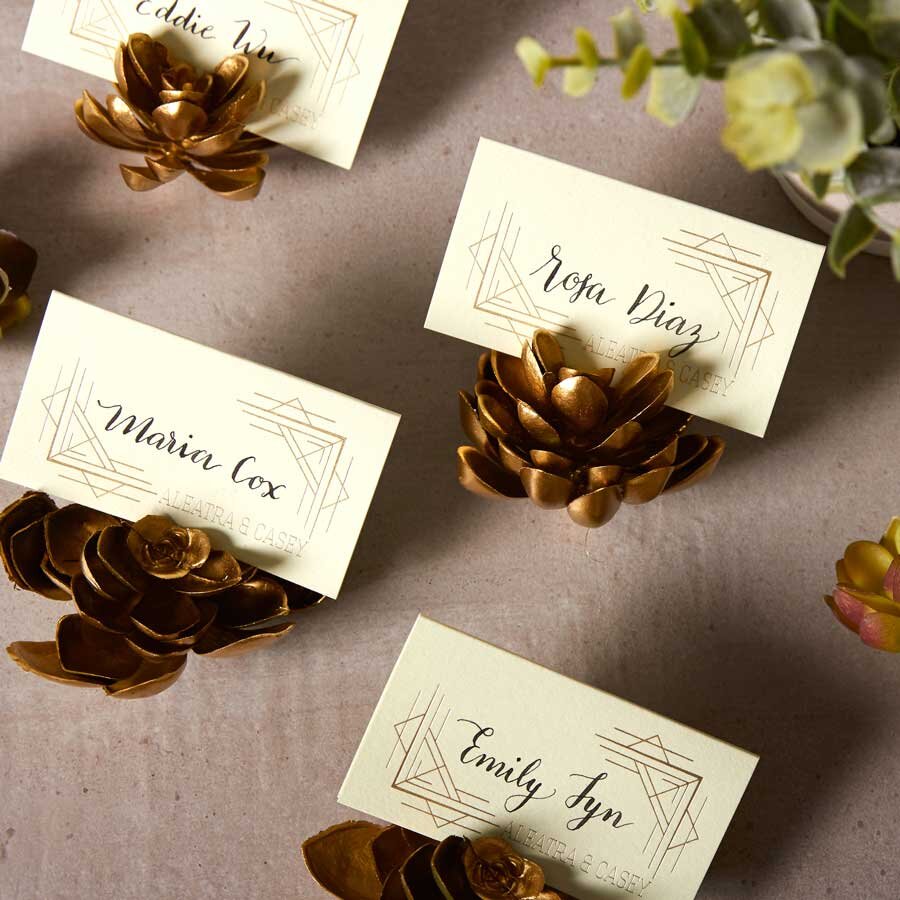 Image