by Rose Smith
Planning a couples shower this year? Congratulations! Couples showers are some of the most fun events to plan, so we're seeing good times ahead! Whether you're planning a casual backyard gathering or a large scale dinner at a local winery, choosing the perfect personalized details will take your party to the next level.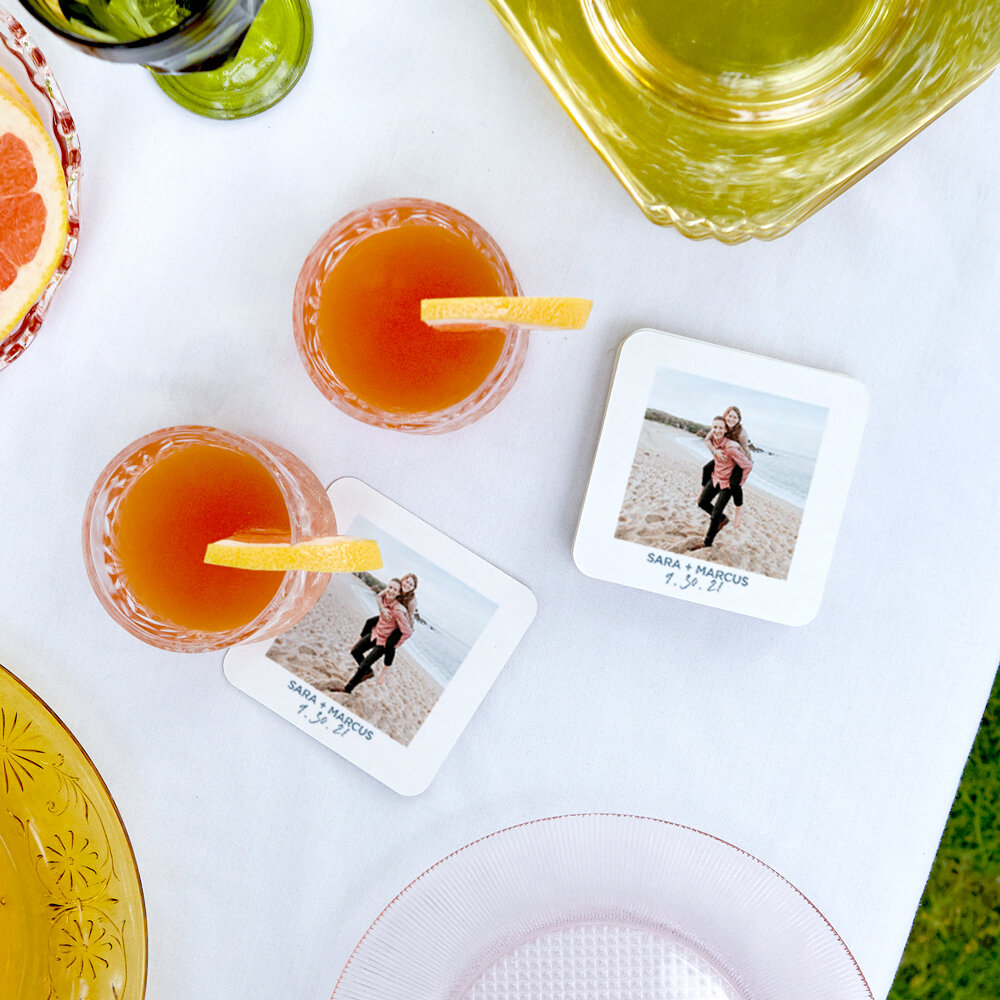 Of course, custom party accessories elevate any event! With endless products to choose from, you'll find what you need here at FYP. Personalized cocktail napkins featuring the names of your guests of honor, full color photo coaster on the bar, and custom matchbooks as an easy take-home party favor: each of these subtle details mix and mingle to support the memorable atmosphere you've created.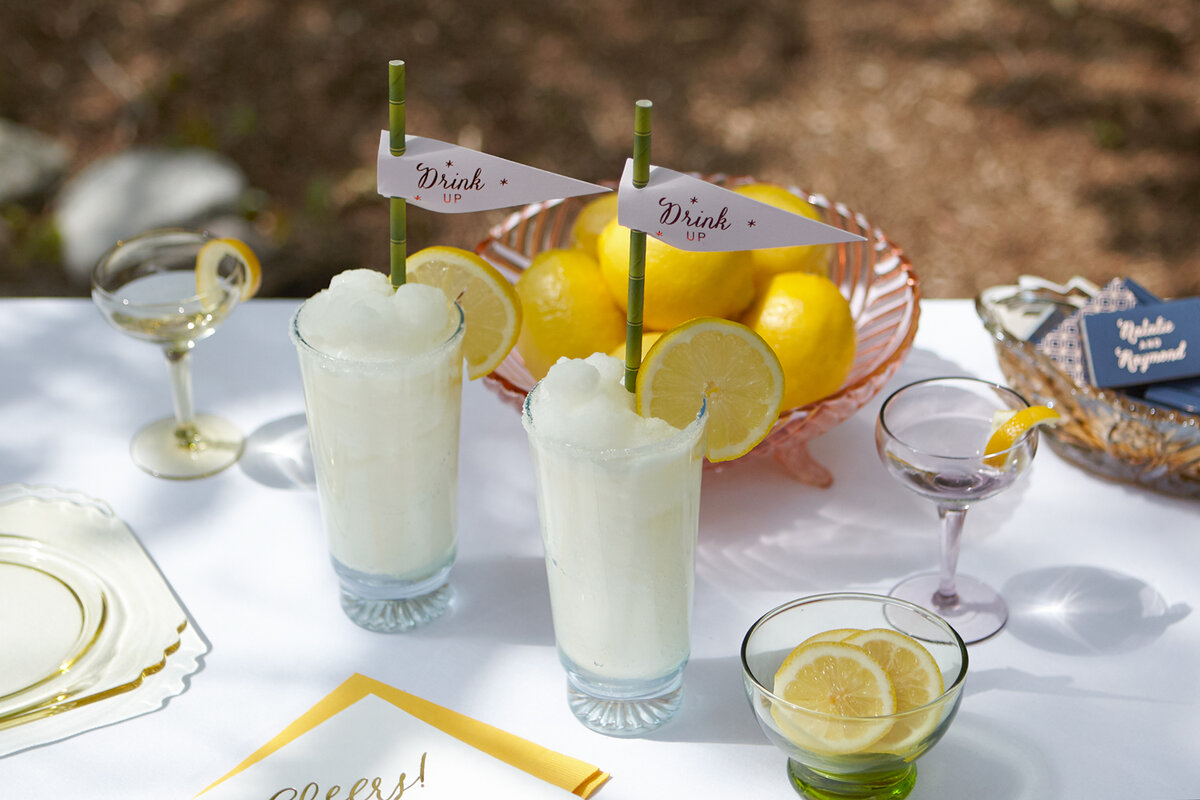 One fun way to prompt interaction among the guests at your upcoming couples shower is to designate an "advice station." It can be as simple as a side table equipped with custom note cards  and good pens, or as involved as giving your guests a chance to read their advice aloud to the couple. It's your choice, but either way, after you gather the notes for your soon-to-be-married couple, they will appreciate reading through advice offered by their friends and family in the years to come. It's a great memento!
Custom note cards are an easy option for the advice notes, but advice coasters are a fun choice, too! A great addition to your party bar, you're sure to get some clever comments from the crowd with advice coasters. Scatter these custom coasters throughout your event space to invite guests to pen a thoughtful line or two.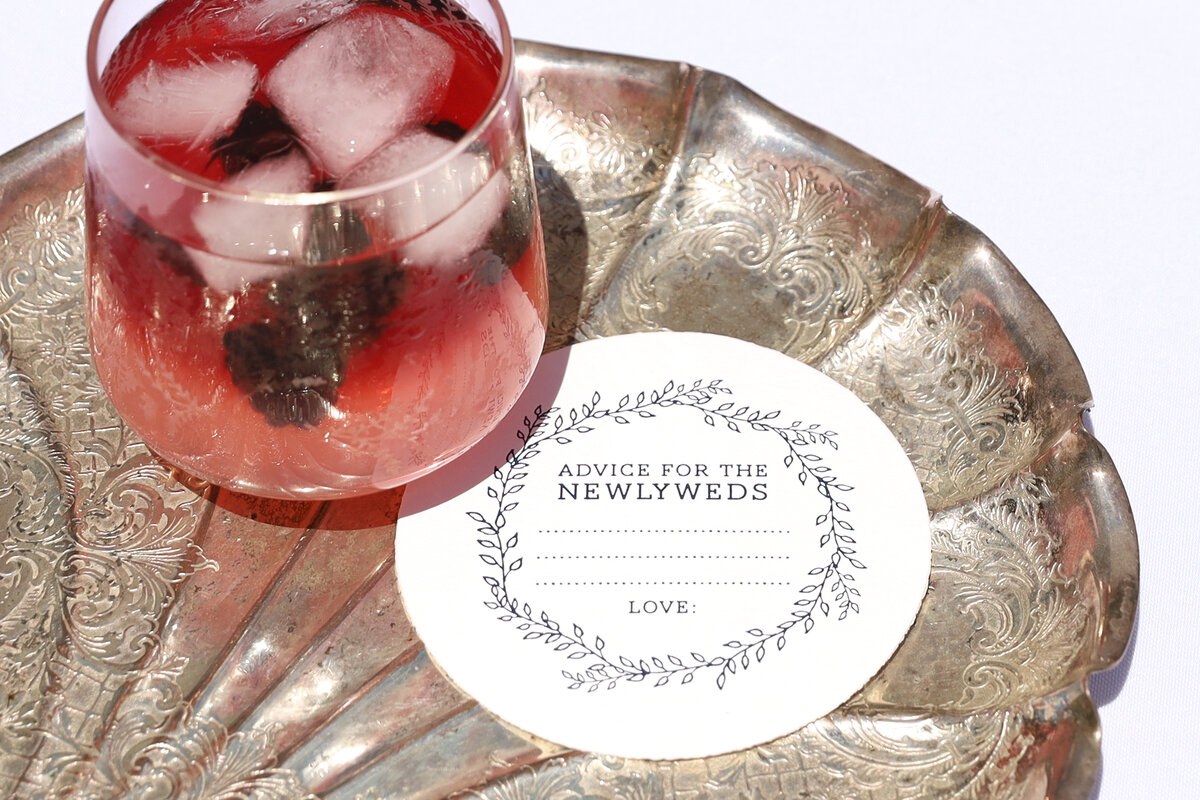 For another way to get your guests involved, consider a compiling cocktail recipe box for the soon to be married couple. Design custom cocktail recipe cards to have available at the shower, and tell the guests to bring their favorite cocktail recipes to share. Your guests of honor will leave with dozens of new cocktails to try as they launch their new life together.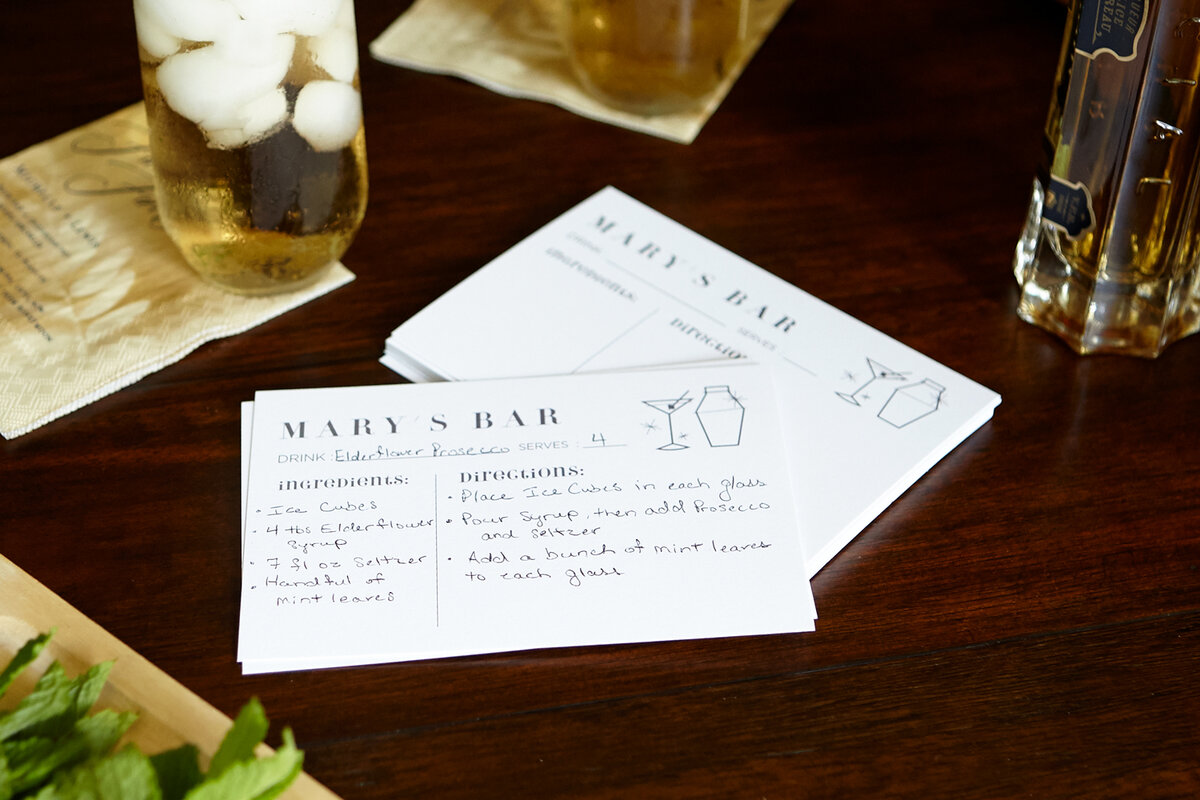 Get started designing your personalized couples shower supplies today with For Your Party. 
shop this post: