It's not everyday that you come across an outdoor wedding with that perfect amount of bohemian charm, but this gorgeous California backyard wedding has just that. Allison and Howell's ceremony was full of fun pops of color and simple florals.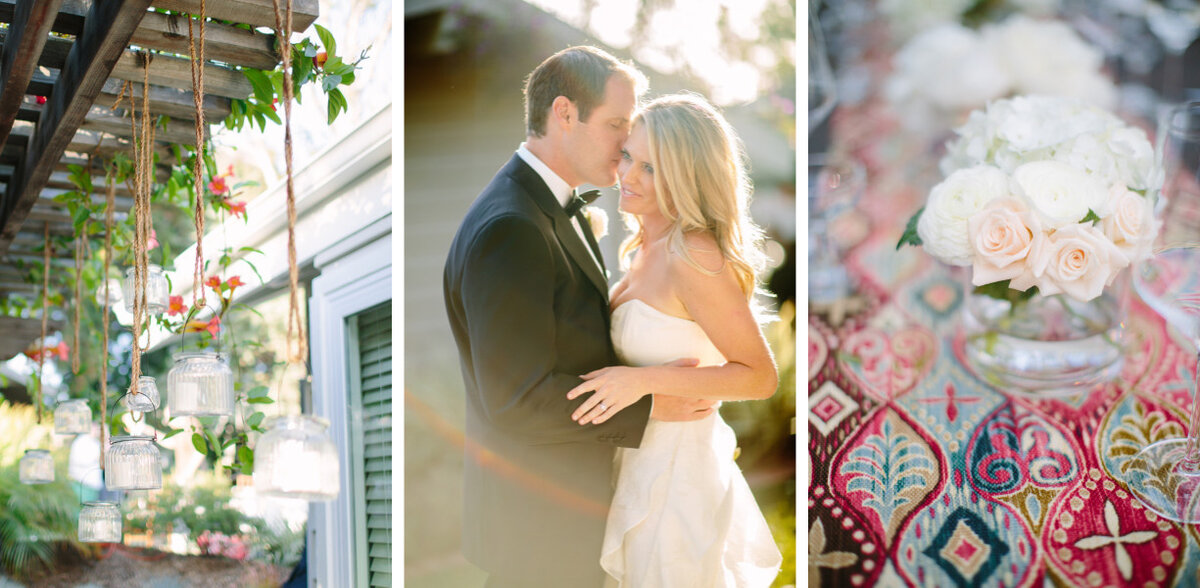 "Having both grown up in Southern California, we wanted a wedding with an old California beachy, bohemian feel. We are very involved in the Carlsbad surf community where Nowell grew up, so it seemed perfect to be married at his childhood home. The beautiful 1920s era house was formerly an avocado grove and is now owned by his aunt and uncle, who were also married there in the early '80s!
We wanted to create a sophisticated backyard party with a true California feel. The type of party we would throw with our friends if we could really do it up. Authenticity was important to us. We used big farm tables for a communal party vibe and found fabric with sweet bohemian feel for table runners – sewn by my wonderful mom.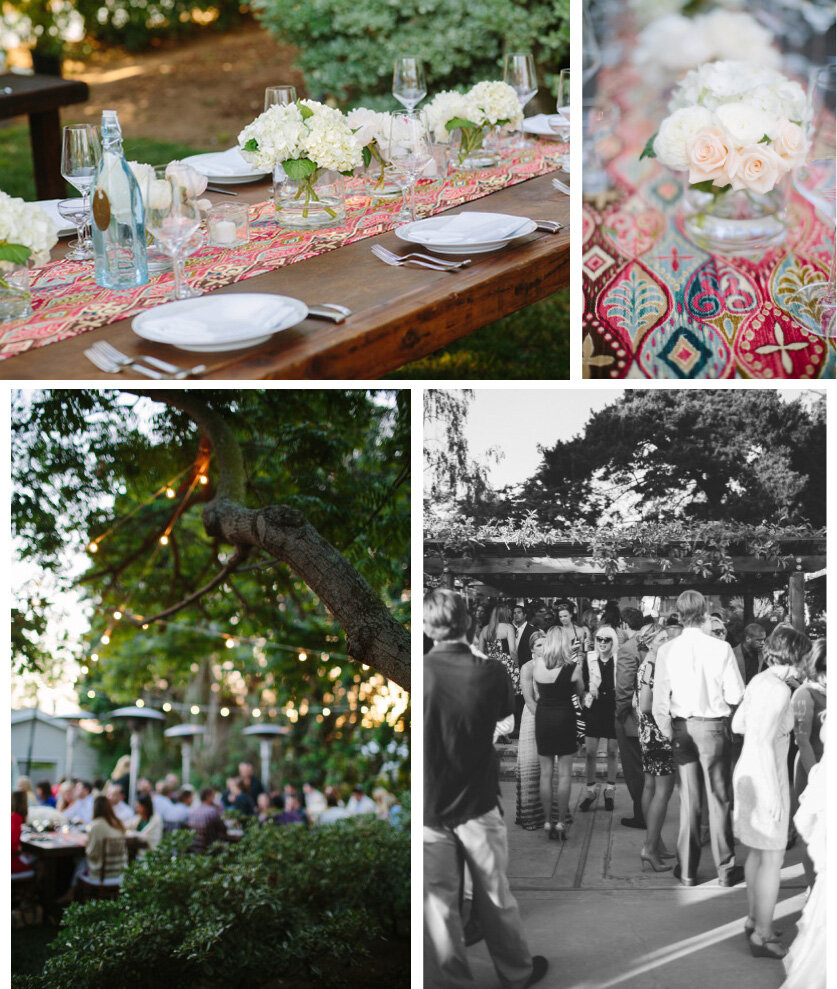 "We focused on romantic florals, including garden roses and big fluffy peonies to balance the less conventional elements. A family friend married us in a personal ceremony under a tree beneath an amazing floral chandelier filled with flowers.
Our bar included wooden stir sticks for each drink and customized cocktail napkins with meaningful lyrics from our favorite song, and first dance, Talking Heads' "This Must Be The Place." We also offered a cigar bar with matchbooks using the calligraphy from our invitations and the famous Doors lyric: "Come on baby, light my fire.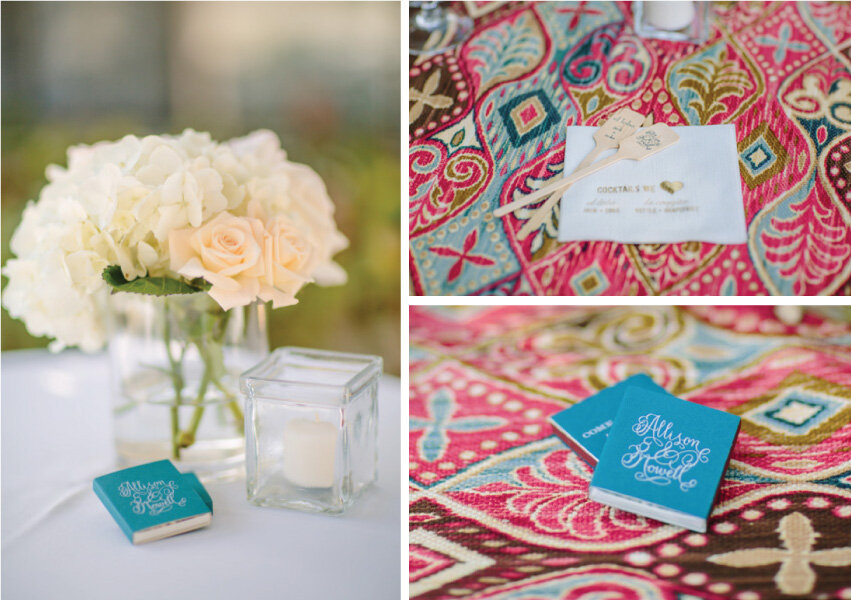 "I was in such a hurry to get to the wedding and marry Nowell I got pulled over! The cop saw the veil and let me go with a warning ticket – but I will always have that ticket with our wedding date on it.
The most memorable parts of our wedding were our family dance with our little girl to "Hey Ho" by the Lumineers, which is her favorite song, and seeing all of our fabulous friends and family getting to know each other and living it up.
And of course, being married to the love of my life."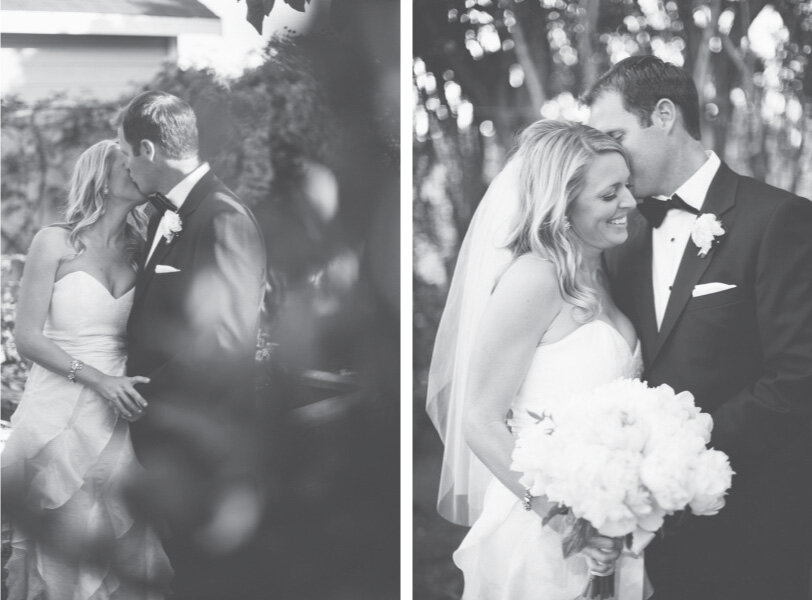 Image