Zoom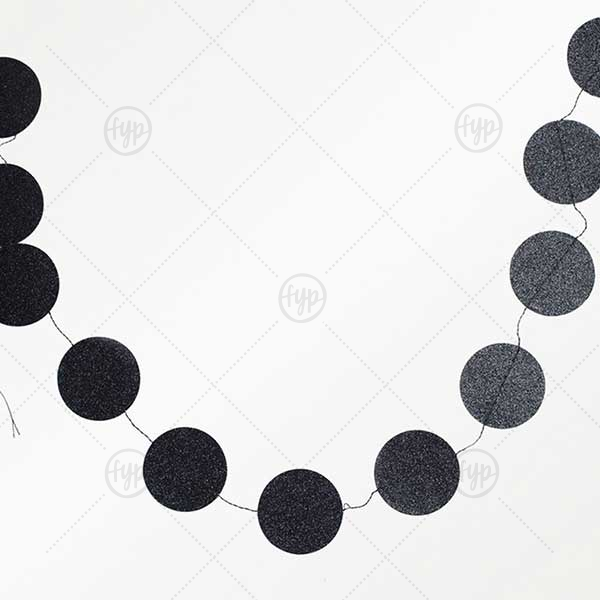 More Detailed Information
Our Designer Balloons are custom made by FYP graphic artists to coordinate with a variety of party themes. Balloons are sold in sets of three and are available in select colors for best legibility. Ribbon is not included.
Top-quality decor fans, banners, chains and confetti are available through partnership with MyMindsEye. These easy-to-use products are perfect for quick and reusable decor. Simple assembly is required for some products. Instructions included.
About This Product
For Your Party's Black Glitter Mini Circle Banner is a great match your party's exact theme and tempo.