Zoom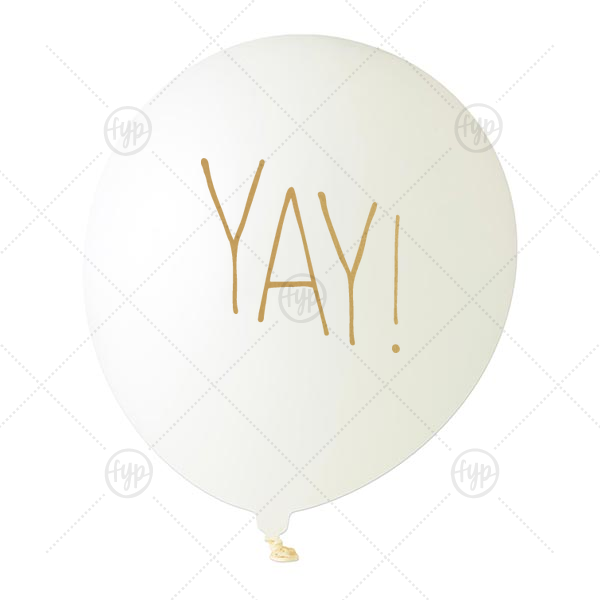 More Detailed Information
Our Designer Balloons are exclusive to For Your Party and come in a variety of colors so that you can mix and match the balloon and the print color. Customize by choosing balloon and ink colors from our select designs.
Gold and silver ink colors cannot be printed on the gold or silver balloons. White ink cannot be printed on white balloons. Balloons arrive deflated and will appear darker than on screen. The color will lighten once the balloons are inflated.
About This Product
Custom White Designer Balloon with Gold Ink Ink Color has a Yay graphic and is good for use in Words themed parties and are a must-have for your next event—whatever the celebration!
Yay Balloon
Product Description
3 balloons per pack
12" round
Latex
Come deflated
Screen printed
Optional Upcharges
Designer Art Surcharge: 25%
Foil & Embossed Plate Charge: $25 (additional production time)
Custom Art Plate Charge: $50 per unique design (covers 2 products)
Additional Custom Art Charge: $10 (per product after first 2)